Data keeps growing. How do you keep up?
There is no slowdown in data growth and more and more data is being created "at the edge," where the event or transaction occurs. There is tremendous opportunity and challenge to capture, store, and use all this data. In the end it is all 1s and 0s, but much of this new data is different: video, audio, images, text files, web content, and other unstructured data.
In this solution brief, explore in detail the ARQvault solution and how ARQvault lets you gather data anywhere, store it forever, and find it fast. It is the first Active Intelligent Repository and reduces storage costs by at least 50% versus other solutions.
Complete the form below to read and download the full solution brief.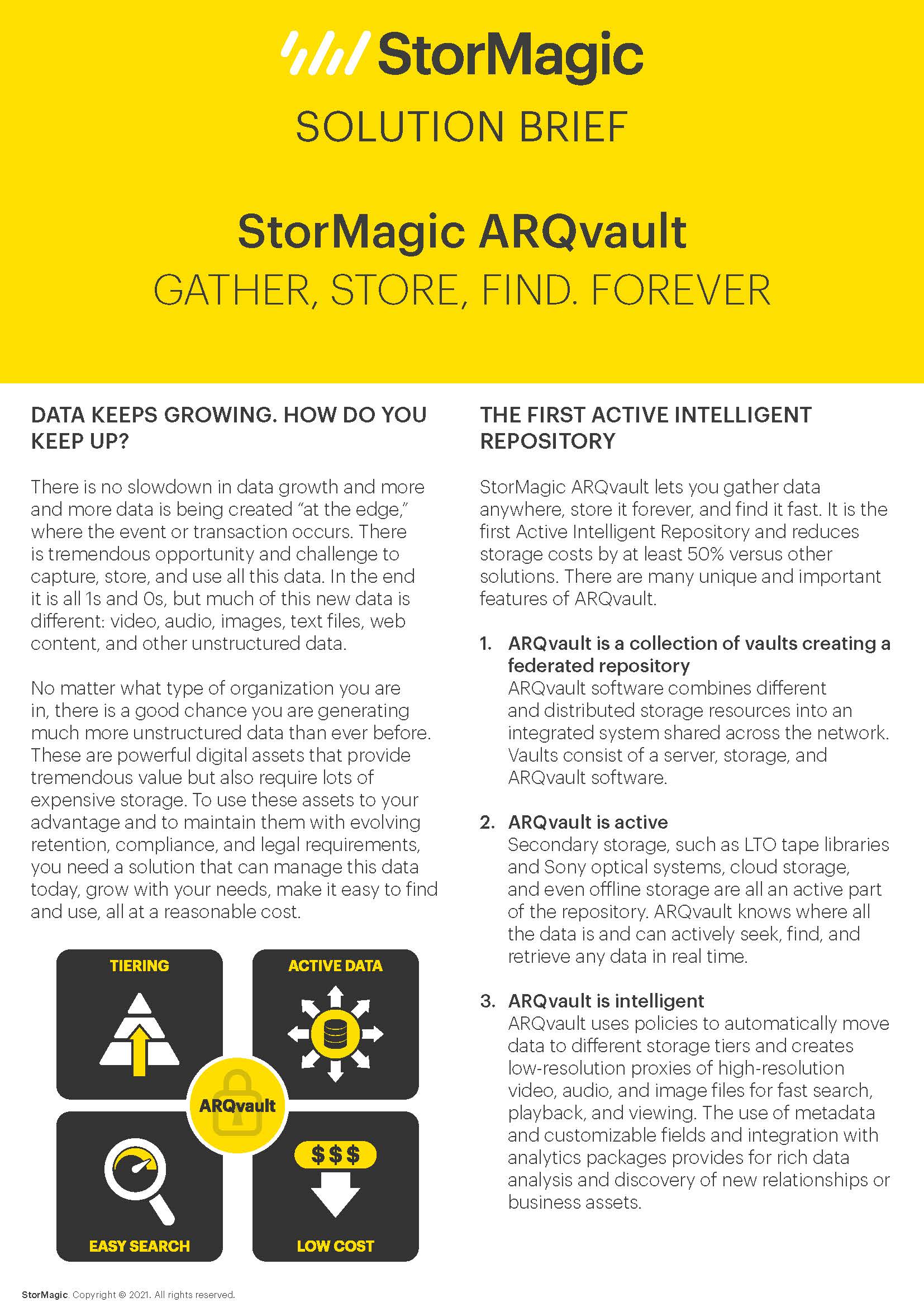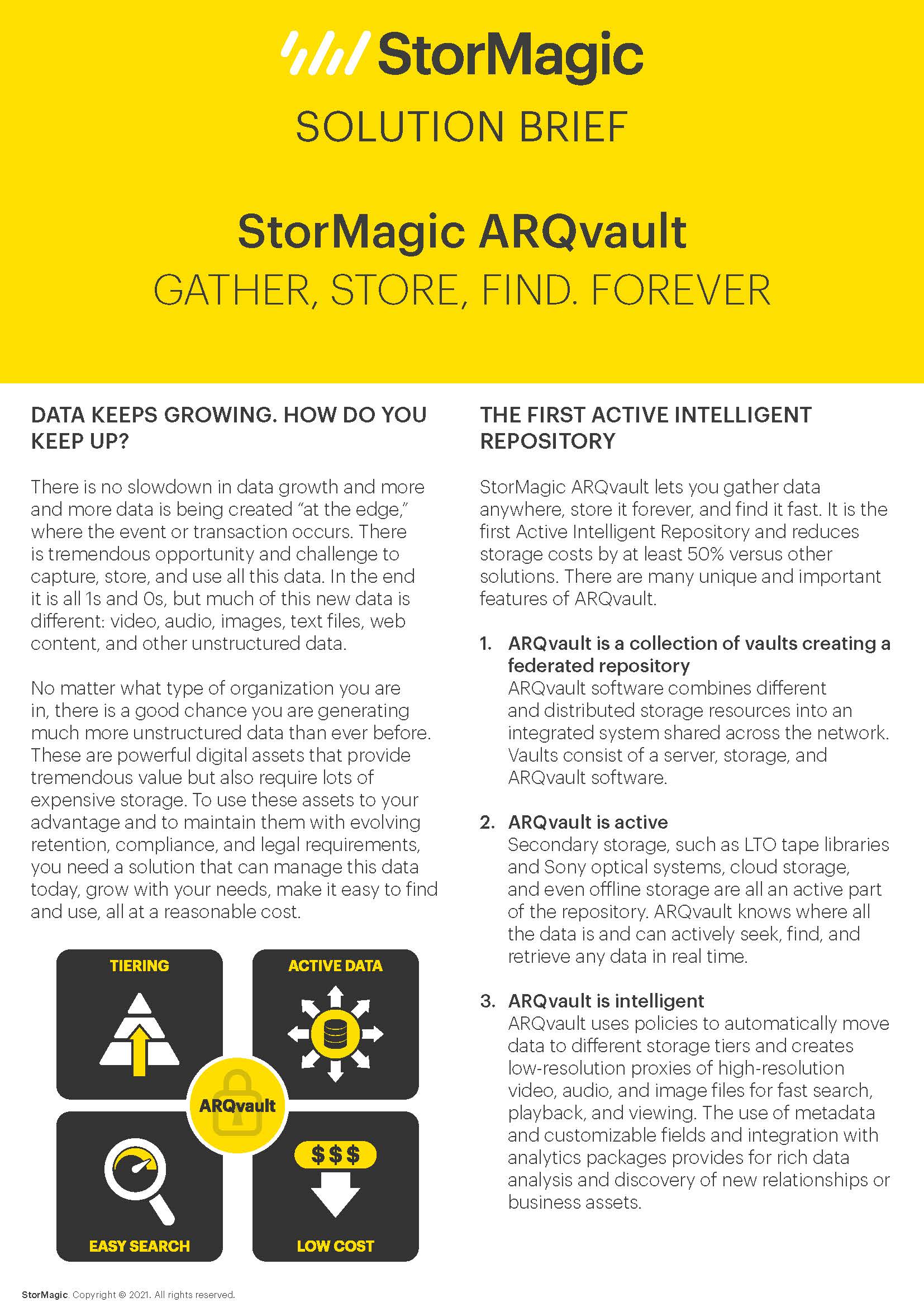 By clicking download above, you consent to allow StorMagic to store and process the personal information submitted and for StorMagic to contact you via telephone and email in relation to the content requested. StorMagic is committed to protecting and respecting your privacy, and we'll only use your personal information to provide the products and services you requested from us. You may unsubscribe from StorMagic marketing communications at any time. For more information on how to unsubscribe, our privacy practices, and how we are committed to protecting and respecting your privacy, please review our Data Protection Policy.
More white papers from StorMagic: