The ability to find your video quickly and use it effectively are the hallmarks of ARQvault VMS
The use of metadata throughout the system makes searches much richer and more robust
Intelligent, Intuitive Search
Intelligent search offers numerous search categories including where video is stored, file attributes, access level, and any metadata that has been applied.
ARQvault VMS sends a parallel search request to all vaults to provide the fastest path to your video.

It even provides quick results over slow or congested networks using low-resolution proxy files.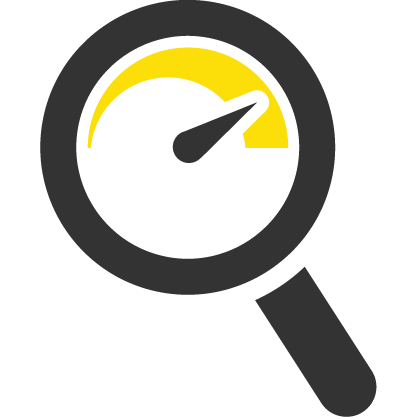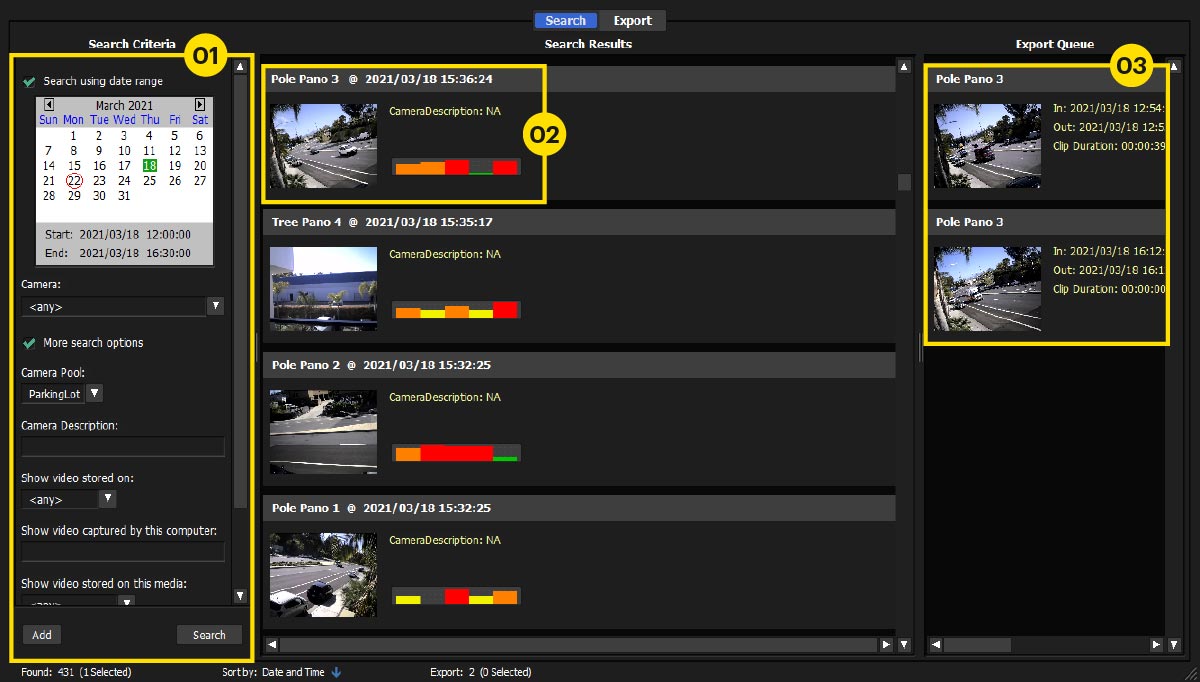 01 – All the searching options. You can add metadata values.
02 – Camera name, date/time of video, thumbnail of video, motion histogram. You can click on the motion histogram from the search results and be taken directly to the point in video when motion was detected.
03 – Export queue shows videos and video clips that have been chosen for export.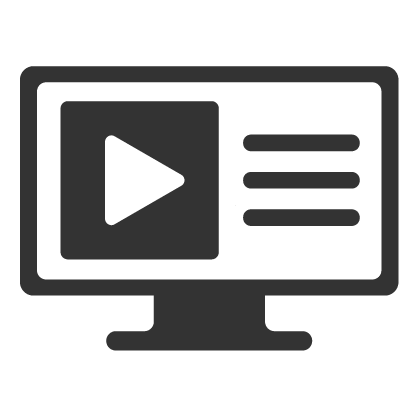 Multiple Search Categories
Multiple search categories are available to refine results: search only certain camera pools or use thumbnail or timeline searching to home-in on areas of interest.
Thumbnail searching makes it easy to locate the segment you need through a timeline of thumbnail images every 5 minutes.

Timeline searching marks areas of interest in a video with annotations such as date/time logged, username, title, description, and color indicator and becomes searchable for later use.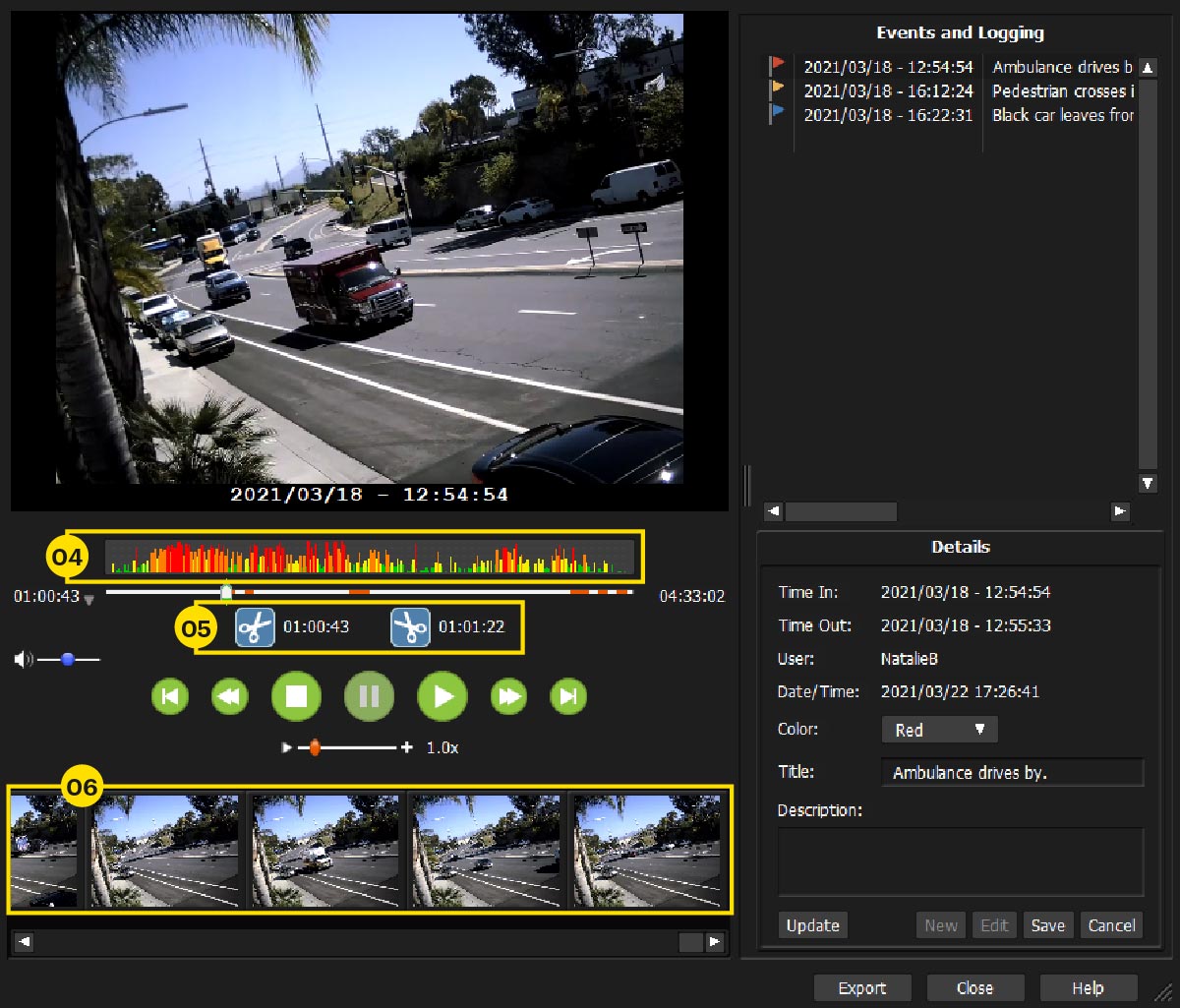 04 – Motion histogram. Built-in motion detect. Shows points in video where motion detected. Red is most motion, then orange, yellow, green. Blank spaces is no motion. Click motion area and video will automatically seek to that point for viewing.
05 – Use scissors to create clips for tagging events or for exporting portions of video.
06 – Scroll through a timeline of thumbnails to quickly find section of video needed. Click on thumbnail for video to seek to that point.
Rich Metadata
Metadata can be applied at ingest, in tiering decisions, and/or integrated with third-party analytics packages.
The extensive use of metadata throughout allows even non-security professionals to search and find what they need easily.

The system comes preloaded with canned metadata fields and there are unlimited user definable fields.

Metadata entries can be text boxes, a dropdown list of choices, number fields, checkboxes, and date values.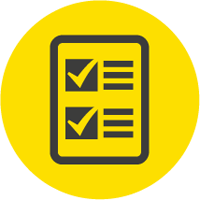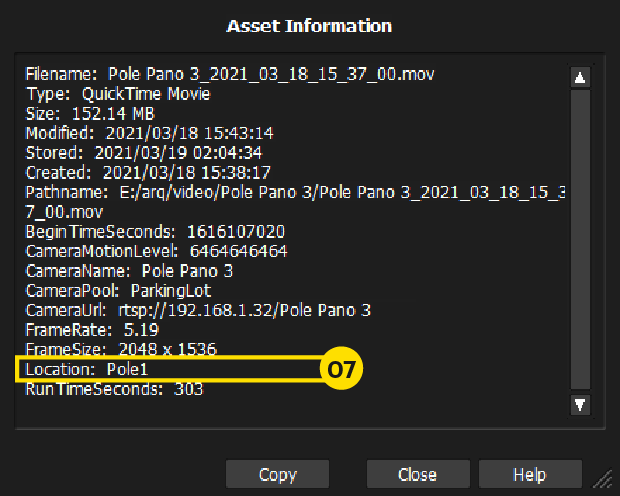 07 – Metadata entered by user. The rest of the information is metadata automatically added by ARQvault.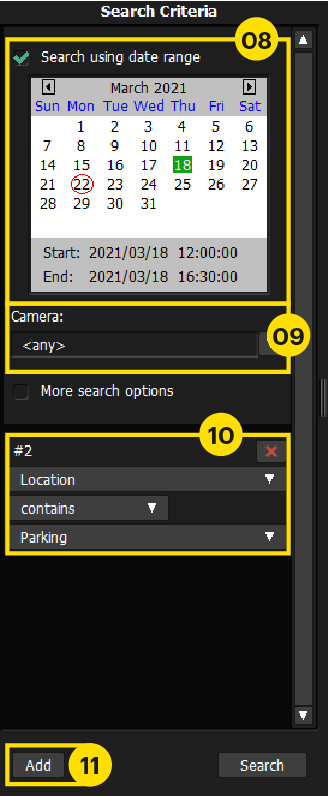 08 – Search using dates and times.
09 – Search by camera name.
10 – Custom metadata added by user to search for video.
11 – Add multiple metadata values to narrow search.
Video and storage management is in your control
Manage from wherever you are. Operate and manage multiple sites from one single, or multiple locations.

Single-pane-of-glass operation reduces complexity and simplifies day-to-day management.

Automated policies prevent runaway storage issues by enforcing a high-watermark percentage so that an automated action can make space available.

Content can be migrated, replicated, and purged within the ARQvault system based on custom metadata, specific criteria such as date, last use, file size, and current location.