We've just got back from an outstanding week at Cisco Live.
We were there to talk about: The general release of SvSAN 6.2 (with Data Encryption), our first edge appliance – designed to seamlessly support Citrix cloud services – and how SvSAN can be adopted with Cisco's UCS servers to create a cost-effective, simple, highly available edge environment.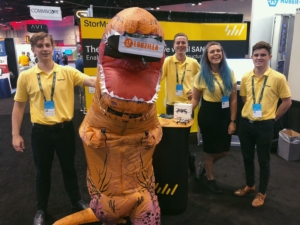 Thank you to the record breaking number of visitors that came to the booth, Just as a reminder, StorMagic makes virtual SANs simple for edge computing environments. Our software solution, SvSAN, enables hyperconverged infrastructure for large organizations with thousands of sites and companies running small datacenters that require a highly available two-server solution that is simple, cost effective and flexible.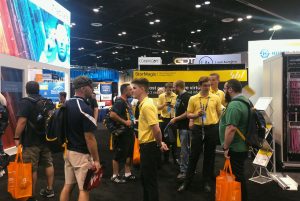 As well as running demos in the booth, throughout the show, Mark Chirstie, StorMagic's Principle Technical Services Architect, ran a seminar in the Citrix booth, on running Citrix workloads at the edge with SvSAN. Click here to find out more about running Citrix workloads at the edge with SvSAN.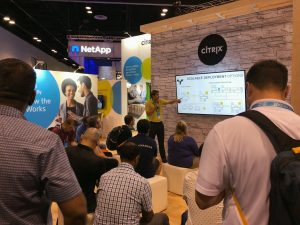 We'd also like to congratulate the four drone winners from the show, and the winner of the deluxe Citrix and Cisco Treasure Hunt drone.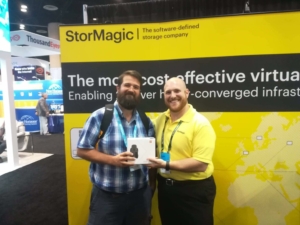 Our next event will be VMWorld US in Las Vegas, Nevada in August. We hope to see as many of you at the StorMagic booth (#2302) as possible!
If you're attending the event and would like to book a meeting with the team then please do so by emailing [email protected].
Feeling social? Follow us on Facebook, LinkedIn and Twitter, and subscribe to our YouTube Channel.
Share This Post, Choose Your Platform!
Recent Blog Posts