Kornfeld captivates Canada
Last week, StorMagic CMO, Bruce Kornfeld was invited by Cisco to exhibit as part of the Cisco Pavilion at Cisco Connect in Toronto. The one day event saw over 2,800 attendees, many of whom were delighted to hear about how StorMagic SvSAN is a great compliment to Cisco's Hyperflex HCI solution.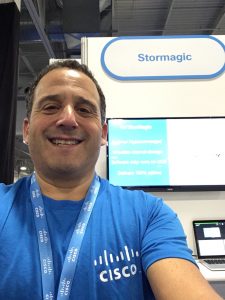 Speaking about the event, Bruce said "It was great to meet so many Canadian end users and local teams. I learned a lot from just being in the Cisco Pavillion plus the nd the keynote presentation by Liz Centoni – Senior Vice President and General Manager of Cisco's IoT, She talked about all of the amazing things Cisco is enabling for edge computing and data analytics throughout Canada.
We were excited to be invited to the event, as many remote branch, edge sites and SME datacenters in Canada are facing common on-premises storage pains, such as tight budgets, unplanned downtime, and limited IT staff, all of which are easily remedied with SvSAN.
A case study from one of our Canadian customers, a leading retailer for food and consumer goods in Western Canada outlines how the organization endeavoured to find a shared storage solution, which was low cost and was easy to manage and highly available. They met all of these criteria by deploying SvSAN across all 120 of their sites, to create a simple solution that has since experienced no unplanned downtime.
We're delighted to be partnered with Cisco, as SvSAN runs seamlessly across the UCS server product range and compliments the Hyperflex solution nicely.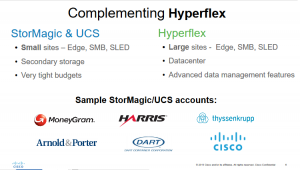 For more information on deploying SvSAN on a UCS server, check out our Cisco joint solution for the E series and C series range.
Share This Post, Choose Your Platform!
Recent Blog Posts