The StorMagic team had a great time in Barcelona!
From Tuesday January 30th to Thursday 1st February, StorMagic exhibited in the World of Solutions at Cisco Live Europe 2018 in Barcelona.
Our team had a great time in the World of Solutions, and we had some fantastic conversations with attendees from all corners of Europe and further afield.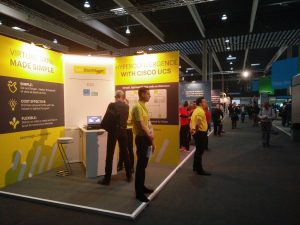 This year's Cisco Live Europe was a whopper – with over 14,000 attendees, 2000 sessions and 150 partners exhibiting in the World of Solutions.
As a reminder for those who met our team: StorMagic makes virtual SANs simple for edge computing. Our product, SvSAN, is designed for large organizations with thousands of sites and companies running small datacenters that require a highly available two-server solution that is simple, cost-effective and flexible.
Click here to find out more about Cisco UCS and StorMagic SvSAN joint solutions, including E-series blades inside Cisco's ISRs for branch offices. If you'd like to learn more specifically about the StorMagic SvSAN solution and its specifications, you can read and download the data sheet here.
If you met our team at Cisco Live Europe and have any questions about SvSAN or our partnership with Cisco, you can contact us via [email protected]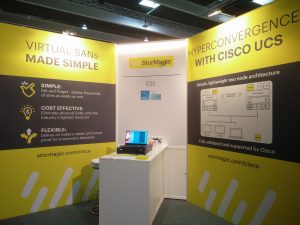 We look forward to seeing you next year!
Share This Post, Choose Your Platform!
Recent Blog Posts