With winter fast approaching, many of us are hoping to get out and enjoy some of the season's most sought after sports. Recently, as I was considering where best to plan our own family trip, I was reminded of a customer story published by one of our key Alliance Partners, StorMagic. The company is one of the industry leaders at the edge, helping organizations to reduce edge computing complexity and their case study provided a solution to Mt. Hood Meadows Ski Resort.
The new system eliminated proprietary hardware dependency and moved them to a virtualized solution that was more flexible, scalable, affordable and easier to configure and manage its point-of-sale (POS) transactional data. Utilizing servers from our joint partner, HPE, StorMagic's lightweight two-server edge solution reduced the Ski Resort's hardware dependency and associated costs by 33 percent – a dramatic saving and great return on investment (ROI).
Remote ski resorts may not be the most high-profile customers talked about within the edge computing space, or one that commonly comes to mind. However, it is indicative of the environments transforming outdated IT systems and using technology to support the need for more resiliency, security and dependency. Clearly the need to perform business transactions, to collect and process data is moving further and further from the traditional enterprise data center – with no real expectation of localized management or support.
As our world adapts to provide new customer experiences and real-time analytics, the need for micro data centers and Hyper-converged infrastructure (HCI) solutions at the edge has grown exponentially – as well as their ability to support not only the growth in onsite edge compute but additional network expansion.
Today at Schneider Electric, we are working with StorMagic to build Micro Data Center and edge computing solutions that solve many of the challenges our customers face with this new paradigm, with the added need to be more flexible and adaptable – to do more with less and still provide the performance to ensure business success and improved customer experience.
Consider the most obvious markets – retail stores that must keep selling; remote healthcare clinics continuing to provide patient care by having access to data and the local community; the travel industry providers necessity to keep people moving; and the security of remote branch offices of banks – all the industries that support our everyday livelihoods and interactions in the commercial world.
Adding to this expansion is the growth of localized compute in fast-food restaurants that are adding more automation and migrating to touch free systems requiring edge solutions. When the primary data centers fail, or the connection to the cloud is compromised, and all data, support and network capabilities cease, these micro data centers and edge computing solutions keep operations going: providing onsite, resilient, self-healing, highly available and secure infrastructure systems closer to the point of use.
In order to ensure Micro Data Centers at the edge remain simple, cost-effective and flexible, StorMagic and APC by Schneider Electric have come together to create 'Edge in a Box' – the smallest edge solution ever – the most lightweight virtual storage area network (vSAN) on the market, with two x86 servers, on APC's brand new 6U rack.
Together StorMagic and APC's 'Edge in a Box' solution has been designed, tested and certified to ensure the customer can be confident it will meet the needs of reduced latency, low cost, remote management, security and resiliency – all while running mission-critical applications.
As many of the common edge environment present space challenges, Schneider Electric's EcoStruxure Micro Data Center C-Series 6U Wall Mount is an innovative way to deploy server and networking equipment at the edge. Up to 60% less intrusive than a traditional wall mount solution, its unique low-profile design enables large depth devices to be wall mounted in a compact form factor, smaller than traditional wall mount cabinets. This combined with StorMagic SvSAN on HPE servers delivers a complete solution that offers the perfect combination of cost, performance and high availability for edge sites, remote and branch offices, and small data centers. SvSAN itself is specifically designed to simplify edge sites, enabling high availability.
Another challenge solved with the 'Edge in a Box' solution is the elimination for onsite IT support and installation services. The solution is pre-configured, fully integrated and shipped ready to deploy. With Schneider Electric's EcoStruxure ITä platform as an added option, 'Edge in a Box' can be proactively managed and monitored remotely, ensuring uptime from anywhere, at any time.
In today's world, collaboration has become more important than ever. Building on the strengths of each of our solutions, Schneider Electric, StorMagic and HPE are working together to build the best self-contained micro data centers that accommodate the needs and solve the challenges of computing at the edge.
Should you be deploying an edge solution across thousands of remote sites, or on the side of a mountain, the new 'Edge in a Box' is leading the way and provides optimized compute, no matter the location.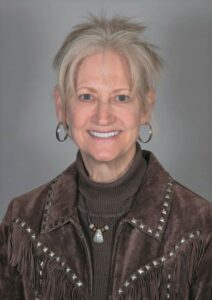 Author: Cissy Walker, Sr. Director Global IT Alliances, Schneider Electric
As Senior Director of Global IT Alliances at Schneider Electric, Cissy brings a broad background across disciplines and industries to build joint value and success between the Schneider Electric ecosystem of partners. With a customer first focus, working with the alliance partners, Cissy is responsible for bringing new joint solutions to the market that facilitate IT transformation. Formerly an IBM Engineer responsible for product and software development, transitioning into marketing as WW Director of Customer Events and Sports Marketing. After 25 years with IBM, Cissy joined Dell as the Global Director of Partnerships and the Microsoft Global Account Executive.
Share This Post, Choose Your Platform!
Recent Blog Posts