Earlier this week, StorMagic announced that storage industry executive, Brian Grainger, has joined StorMagic as its chief revenue officer and a member of the Board of Directors. We've captured a short Q&A session with him to find out more about what he's bringing to StorMagic and where he sees the organization, and the edge, heading next ….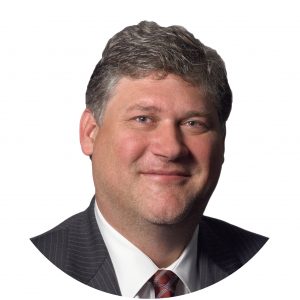 Question 1: Your career spans an impressive 25 years in the data storage industry. What attracted you to the industry, and how does StorMagic fit into your story?
Brian Grainger: The explosive adoption of edge computing and StorMagic's incredible culture felt like a great new challenge for the next stage of my career. I am driven by the opportunity to build things. StorMagic already has great people and a great product, so I can essentially step right in and add my executive experience to help expand the organization to the next level.
Question 2: In which areas are you most excited to contribute as StorMagic's newest director of the board?
Brian Grainger: I am honored to have been added to the Board in addition to my CRO role. Taking on a board-level role was a natural next step for me, and something I've wanted to dive into at this stage. I'll be initially assisting with short term corporate strategy and helping develop the three to five year strategic plan.
Question 3: What is your viewpoint on the future of hyperconverged infrastructures and edge computing?
Brian Grainger: The market is returning to the decentralized model that was popular a decade or so ago. Many organizations are finding that data creation and analysis is a growing requirement outside the traditional datacenter – and this trend will only continue. These environments are perfect for simple, low-cost hyperconverged solutions that also provide high availability. StorMagic is different from the thousands of HCI guys out there for a few reasons. Our SvSAN software only requires two nodes, is super lightweight and requires significantly less hardware than any other vendor. Small datacenters and remote sites like retail and hospitality, banks and government agencies who often have no IT staff and limited budgets can plug in SvSAN and completely forget about it by the afternoon.
Question 4: What do you like to do for fun?
Brian Grainger: I have a large family – five children, two grandsons and two dogs – that all live in the Charlotte area. We spend a lot of time with them and stay busy with their various activities on weekends. I love the water and we all spend lots of time at our weekend home located on Lake Wateree, South Carolina, which is just under an hour drive from our primary residence.
Question 5: What advice would you give your younger self?
Brian Grainger: StorMagic's was founded on the concept that IT had become way too complicated, and its mission is to make the complex simple. I'd likely tell a 20-something Brian to heed this same advice—avoid the complex in life overall.
The entire StorMagic team would like to congratulate Brian on his new appointment. Follow him on Twitter @BrianonStorage.
Share This Post, Choose Your Platform!
Recent Blog Posts