Last week the StorMagic team visited San Diego and met with attendees, partners and analysts. Edge computing was in the spotlight with many conference sessions and keynotes covering the topic, and underscored by several drop ins at our booth to discuss how StorMagic can help.
Ten to fifteen years ago, the data storage market was all about housing corporate data in the primary datacenter. The trend now is to manage and process data closer to where it's being created, which is offsite at edge locations or small datacenters. Gartner predicts that by 2022, as a result of digital business projects 75 percent of enterprise-generated data will be created and processed outside the traditional, centralized data center or cloud — an increase from the less-than 10 percent generated today, so it's no surprise that edge took the floor as a hot topic at last week's event.
Two sessions in particular stood out to us. One was "The Leading Edge: Why Does Edge Matter and What Should I Do?" presented by Gartner analyst Angelina Troy. She covered how edge is growing due to the sheer amount of data being created there, and noted that edge solutions are a great way to automate tasks and processes. Finally, she explained that by choosing a simple edge platform, companies can better serve their customers and recognize ROI.
The second was Douglas Toombs' session, "Infrastructure 2024: Building Your Five-Year Data Center, Cloud and Edge Strategy" cleverly coined edge computing sites as "micro datacenters" and noted that edge solutions can help IT departments with both annual planning and budget protection. His speech also included advice to tech professionals on how to build practical roadmaps for edge strategies.
The attendees we engaged with told us that the Catalyst sessions made them realize that the edge is here for the long haul, and that they need to examine their edge strategies now given the thought-provoking sessions at Catalyst.  If you're new to edge and would like to discuss developing your strategy to keep up with the changing market landscape, or are already looking for a lightweight, inexpensive virtual SAN solution to replace your traditional SAN, give us a shout at [email protected].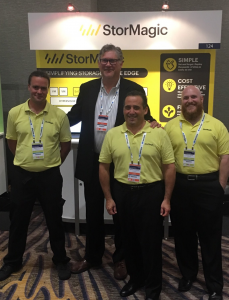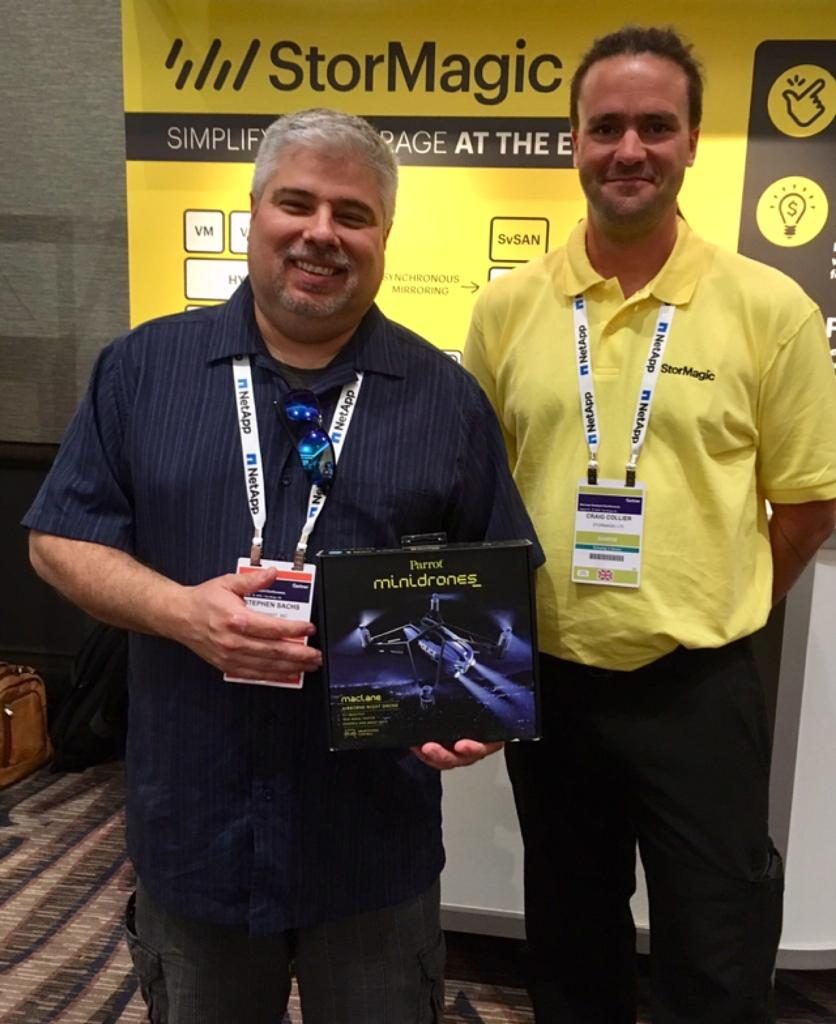 The StorMagic team in action at the Gartner Catalyst conference in San Diego last week.
Share This Post, Choose Your Platform!
Recent Blog Posts