Managed Security Service Providers
A unique enterprise-grade, multi-tenant KMS solution for your customers
Differentiate your security offering with a hugely flexible and robust KMS at an unbeatable low cost
The challenge facing modern MSSPs is providing a data security solution that not only delivers a best-in-class service that customers can trust, but one that is simple to manage and inexpensive to procure and operate. SvKMS enables MSSPs to provide a hosted encryption key management service built around a multi-tenant architecture. This allows the MSSP to build just one key management service that serves many customers.
A multi-tenancy solution with enterprise-grade key management features
SvKMS delivers a key management service for MSSPs that can be segmented and logically isolated for many customers through the use of multi-tenancy. The key management service runs in a single physical environment, yet can be split up into hundreds or thousands of tenancies. Furthermore, SvKMS can handle anything from hundreds to millions of key requests in near real-time including app and infrastructure changes, modifications, and upgrades. Industry-leading REST API customization, manageability, and KMIP server functionality make SvKMS an excellent MSSP solution for delivering enterprise-grade key management offerings.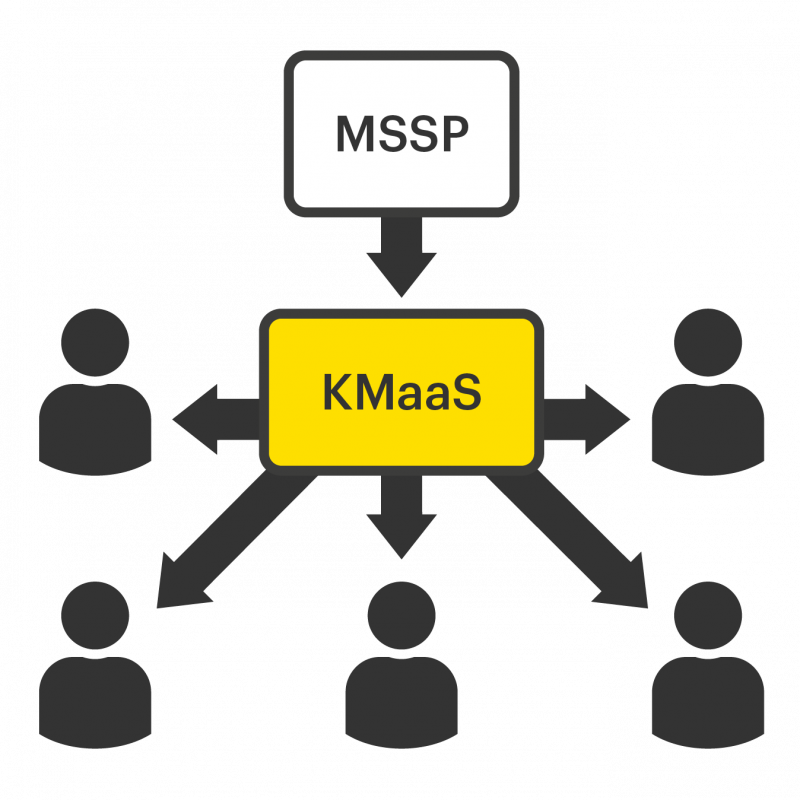 StorMagic SvKMS Data Sheet
Click here for more info about requirements, compatibility and support.