Business Challenge
For more than 20 years Fitesa Germany GmbH has manufactured nonwoven fabrics for use in hygiene, medical and industrial specialty applications. With eleven locations in eight countries, and the latest technologies at Fitesa's disposal, the company's quality solutions, including surgical gowns, drapes and absorbent hygiene products, are always accessible and always within customers' reach.
Fitesa Germany GmbH's unique data management challenges include the need for high system uptime and availability so staff can access production applications running as virtual machines around the clock. Fitesa's two datacenters previously housed HP Blade Center with Eva4000 storage which presented a single storage type—and single point of failure—that greatly increased the organization's risk for downtime events.
The IT Department began to search for an updated solution that eliminated vendor lock-in and had low storage hardware requirements, while meeting their budgets. The ideal new system was to deliver 24x7 uptime to meet the stringent requirements of Fitesa's 24x7x365 live production environment.
Solution
Fitesa Germany GmbH deployed Dell PowerEdge R720 servers running VMware ESXi in each datacenter. StorMagic SvSAN runs on these servers in a stretched cluster configuration for added resiliency. SvSAN is a lightweight virtual SAN solution perfectly suited for SMEs and is delivering continuous uptime and automatic failover. Fitesa uses StorMagic's WebGUI for centralized data management online, anytime, from a single location.
Fitesa is running guest virtual machines including Linux and several Windows versions in their environment. For disaster recovery, data is replicated using Veeam software to a third location and stored on a Network Attached Storage (NAS) solution.
Why StorMagic
Affordability: StorMagic SvSAN is on average 50 percent less expensive than traditional physical SAN alternatives.
Eliminates Vendor Lock-In: SvSAN is compatible with any commodity x86 server, and is fully functional on different types of servers from different manufacturers.
Reduced Hardware Costs: The virtual SAN solution eliminates the need for large footprint data storage systems, external disks, storage networking and cabling.
Technical Configuration
Server Configuration (Per Server)
SvSAN License
SvSAN 12TB Gold
Hardware
Dell PowerEdge R720
CPU
Two CPU sockets with 12 cores per CPU
Memory
128GB
Storage
Dell PowerVault 3820i with 9TB presentable disk capacity
Networking
4x 1GbE, 3x dual 10GbE connected via Dell N2024 switches
Hypervisor
VMware vSphere 6.5 Essentials Plus
Applications
Microsoft SQL server, e-mail and back office applications
Data Protection
Veeam backup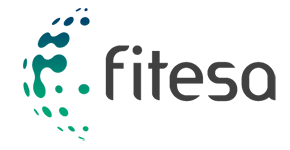 Company Name: Fitesa Germany GmbH
HQ Location: Germany
Type of Business: Manufacturing
Number of locations: 2
"StorMagic SvSAN makes life much easier; we are achieving 100% continuous uptime which is mandatory for our 24x7x365 live production environment. Fitesa instantly integrated simplicity and removed complexities with StorMagic's highly available, easy to manage and affordable virtual SAN."
Dirk Mueller, IT Manager, Fitesa Germany GmbH
Simple
Provides a true 'set and forget' solution for any environment using centralized deployment and management - whether for thousands of sites or just one.
Cost Effective
Eliminates physical SANs by converging compute and storage into a lightweight commodity server footprint thereby dramatically lowering costs.
Flexible
Delivers on today's performance needs leveraging any CPU and storage type whilst avoiding over-provisioning with the confidence of scaling for tomorrow's demands.