StorMagic KMaaS (Key Management-as-a-Service) is a cloud-based key management offering that enables painless security for any encryption workload. It allows organizations to migrate their key management infrastructure into the cloud, eliminating any physical hardware needed to run the solution. StorMagic KMaaS ensures an organization can keep all keys secure and accessible within the cloud, regardless of encryption workload or location.
Discover the key benefits of the offering with our key management-as-a-service infographic below. For more details on the KMaaS solution, check out our webinar, providing a live demonstration, or download the StorMagic KMaaS data sheet.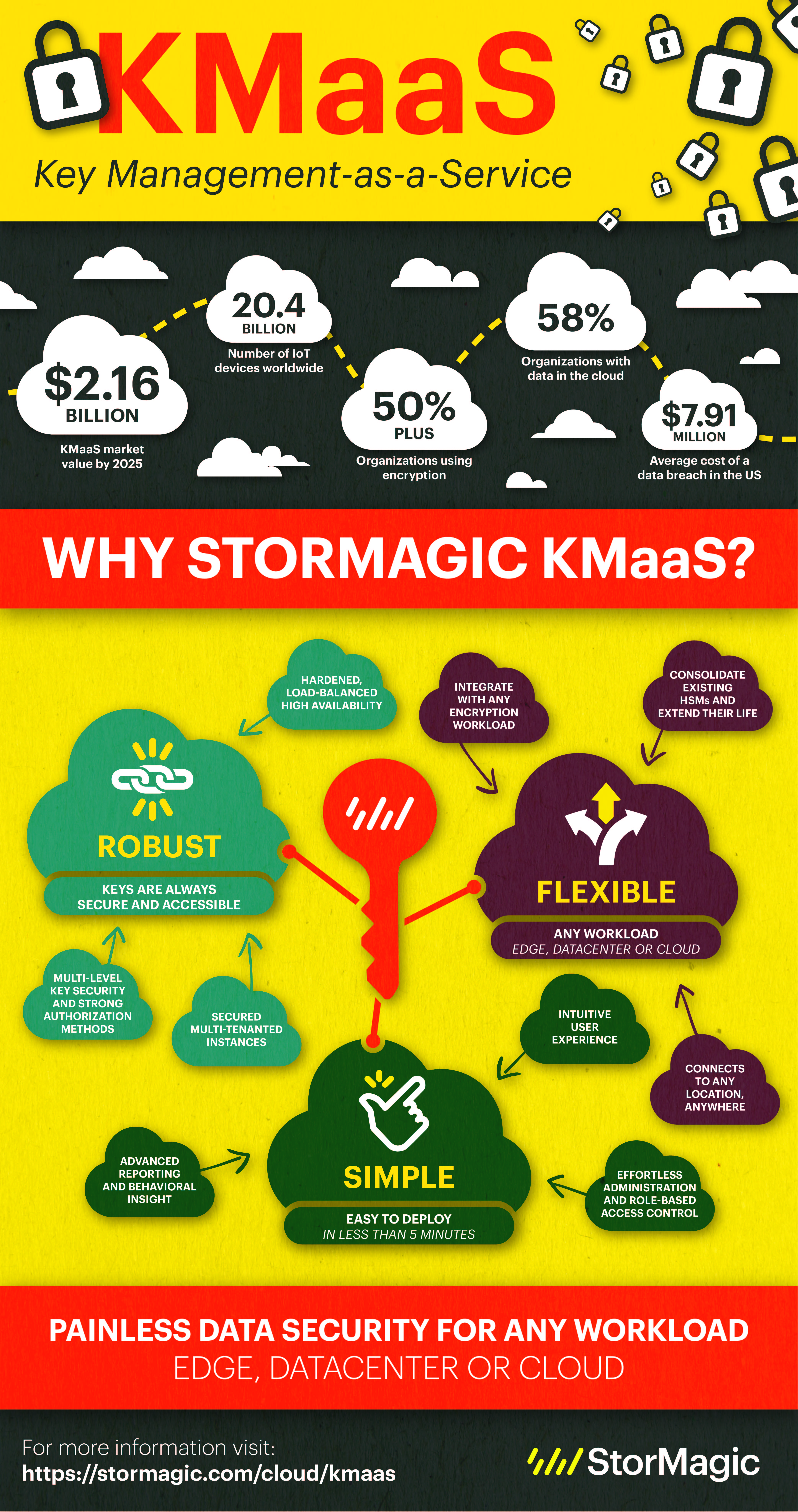 ---
Subscribe to receive the latest updates and articles from StorMagic:
By clicking subscribe above, you consent to allow StorMagic to store and process the personal information submitted and for StorMagic to contact you via telephone and email in relation to your request. StorMagic is committed to protecting and respecting your privacy, and we'll only use your personal information to provide the products and services you requested from us. You may unsubscribe from StorMagic marketing communications at any time. For more information on how to unsubscribe, our privacy practices, and how we are committed to protecting and respecting your privacy, please review our Data Protection Policy.