SvSAN is fully compatible with Linux KVM hypervisors and is available on Red Hat (RHEL) and CentOS distributions. Utilizing a KVM hypervisor with SvSAN enables a highly available two node HCI solution with hardware, software and maintenance included to be deployed for under $10,000.
The benefits of leveraging a KVM hypervisor when using SvSAN are highlighted in the infographic below.
More information about SvSAN's requirements and capabilities on Linux KVM is available in the accompanying SvSAN with KVM data sheet. Alternatively, contact us or email sales@stormagic.com to arrange a demonstration with one of our engineers, and witness the solution for yourself.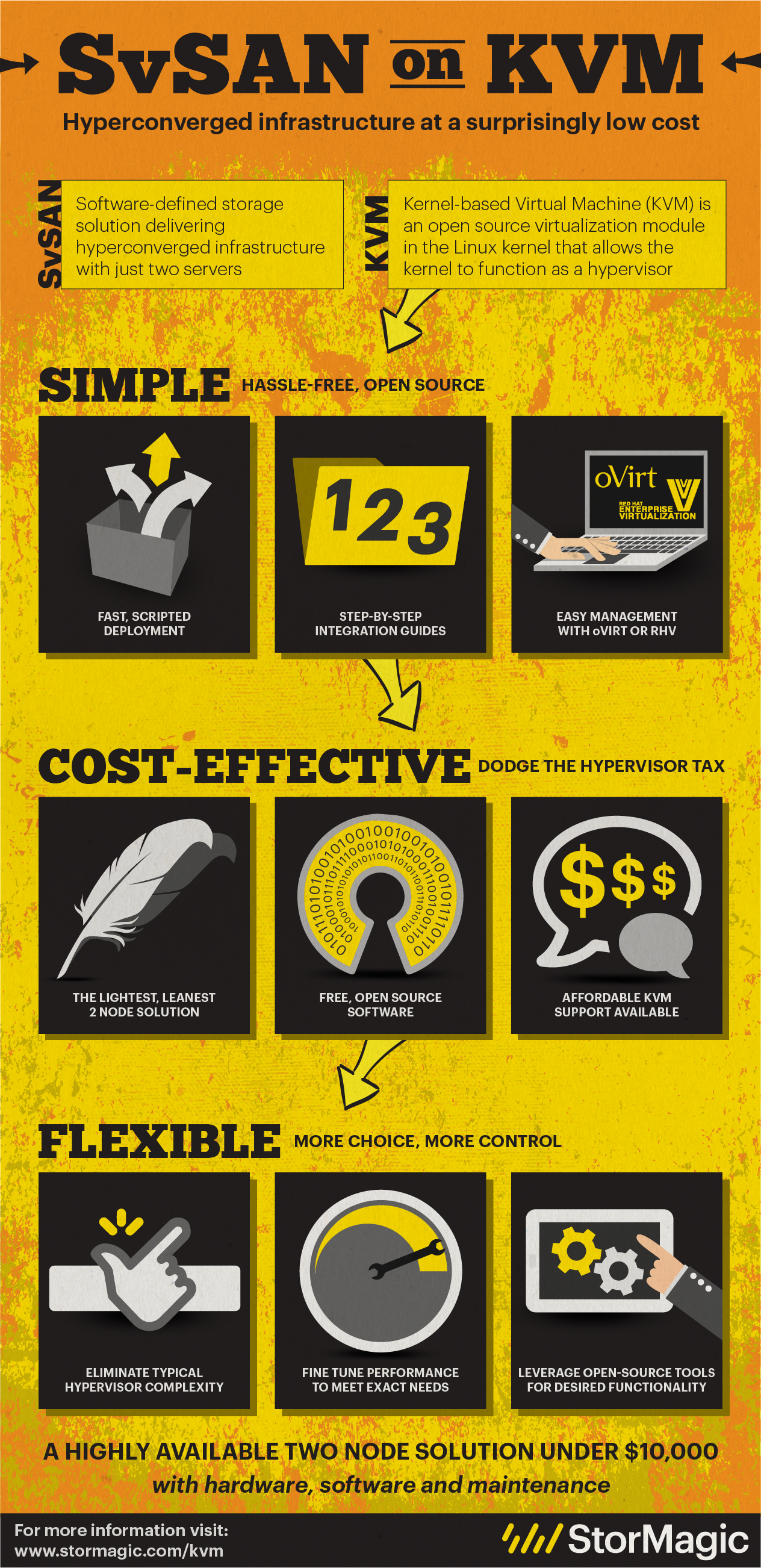 ---
Subscribe to receive the latest updates and articles from StorMagic:
By clicking subscribe above, you consent to allow StorMagic to store and process the personal information submitted and for StorMagic to contact you via telephone and email in relation to your request. StorMagic is committed to protecting and respecting your privacy, and we'll only use your personal information to provide the products and services you requested from us. You may unsubscribe from StorMagic marketing communications at any time. For more information on how to unsubscribe, our privacy practices, and how we are committed to protecting and respecting your privacy, please review our Data Protection Policy.