StorMagic's MSP Program addresses the pain points faced by service providers when offering a key management service to their customers. The MSP Program allows StorMagic SvKMS encryption key management to be integrated into an MSP's suite of services, delivering differentiated data security through a unique high margin offering.
Find out more about the key benefits in our MSP Program infographic below, and for further details of how to sign up to the Program, read through the MSP Program data sheet.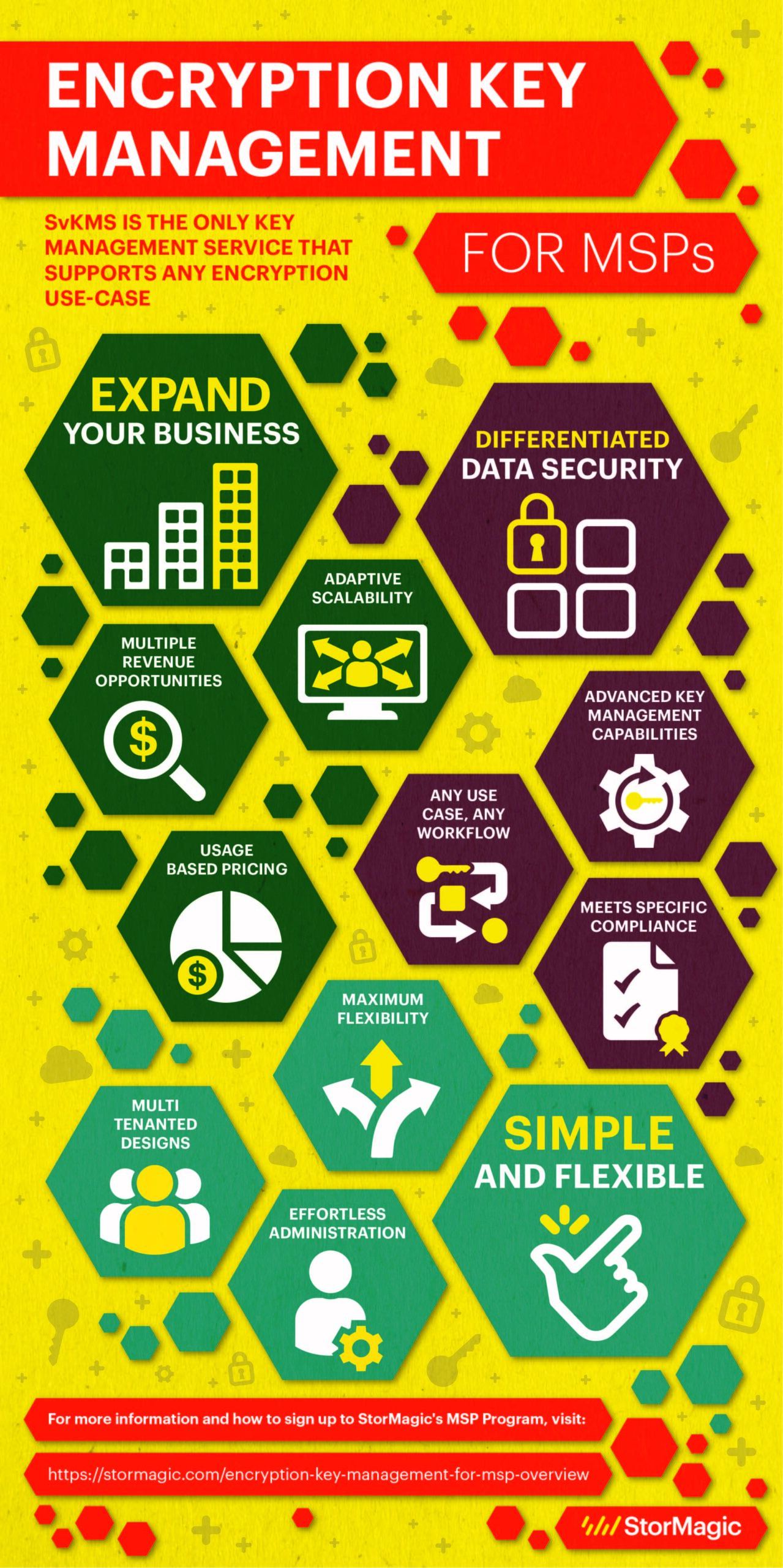 ---
Subscribe to receive the latest updates and articles from StorMagic:
By clicking subscribe above, you consent to allow StorMagic to store and process the personal information submitted and for StorMagic to contact you via telephone and email in relation to your request. StorMagic is committed to protecting and respecting your privacy, and we'll only use your personal information to provide the products and services you requested from us. You may unsubscribe from StorMagic marketing communications at any time. For more information on how to unsubscribe, our privacy practices, and how we are committed to protecting and respecting your privacy, please review our Data Protection Policy.