SvSAN with vSphere
Virtual shared storage for VMware vSphere environments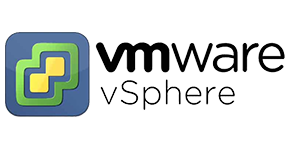 StorMagic has partnered with VMware to deliver a shared storage solution: SvSAN with vSphere
Virtualization can increase the agility, efficiency and flexibility of your IT infrastructure while allowing you to benefit from significant cost savings by reducing the size of your IT environment. VMware with its suite of virtualization products, vSphere, is the recognized leader in virtualization and the automation of compute, networking and storage resources.
Storage virtualization enables the pooling of physical storage from multiple storage devices into a single virtual storage device managed from a central console. SvSAN is StorMagic's software-defined storage solution than enables you to simply and cost effectively virtualize your storage and modernize your IT infrastructure.
Fully certified for use with vSphere, SvSAN can be deployed with ease and the flexibility to non-disruptively upgrade to meet changing capacity and performance needs.
StorMagic's SvSAN combined with vSphere enables customers to benefit from features such as:
vSphere High-Availability – allows virtual machines to be restarted on other available servers
VMware vMotion – allows live migration for powered-on virtual machines
Distributed Resource Scheduler – divides and balances computing capacity for virtual machines dynamically across collections of hardware resources
Integrated with vCenter and endorsed by VMware, StorMagic SvSAN with VMware vSphere Remote Office Branch Editions is designed to meet the challenges of enterprise ROBO environments deploying high-availability infrastructure with two servers per site.
 See how easy SvSAN can be installed on vSphere 6.5 with this video guide.
Want to know more? Try these white papers:
Read more about SvSAN and VMware