Enterprises with remote locations face a significant challenge: ensuring continuous uptime of business-critical applications at their distributed sites. Increasing demand for floor space at remote locations coupled with providing robust network connectivity plus data availability only compounds the issue. And the challenge only grows when enterprises seek to reduce capital and operational expenses. Cisco has partnered with StorMagic, a leader in software-defined storage, to introduce a game-changing solution. StorMagic's SvSAN working on Cisco® UCS® E-Series Servers enables distributed enterprises to take advantage of shared storage features such as workload mobility and application uptime without added hardware or management costs.
This paper describes an Integrated Infrastructure solution that enables shared storage at the remote sites, using capacity attached directly to the compute layer, for a self-contained application delivery platform. StorMagic SvSAN combined with UCS E-Series and a 4000 Series router provides compute, networking, and storage support in an extremely compact footprint.
Complete the form below to read and download the full white paper.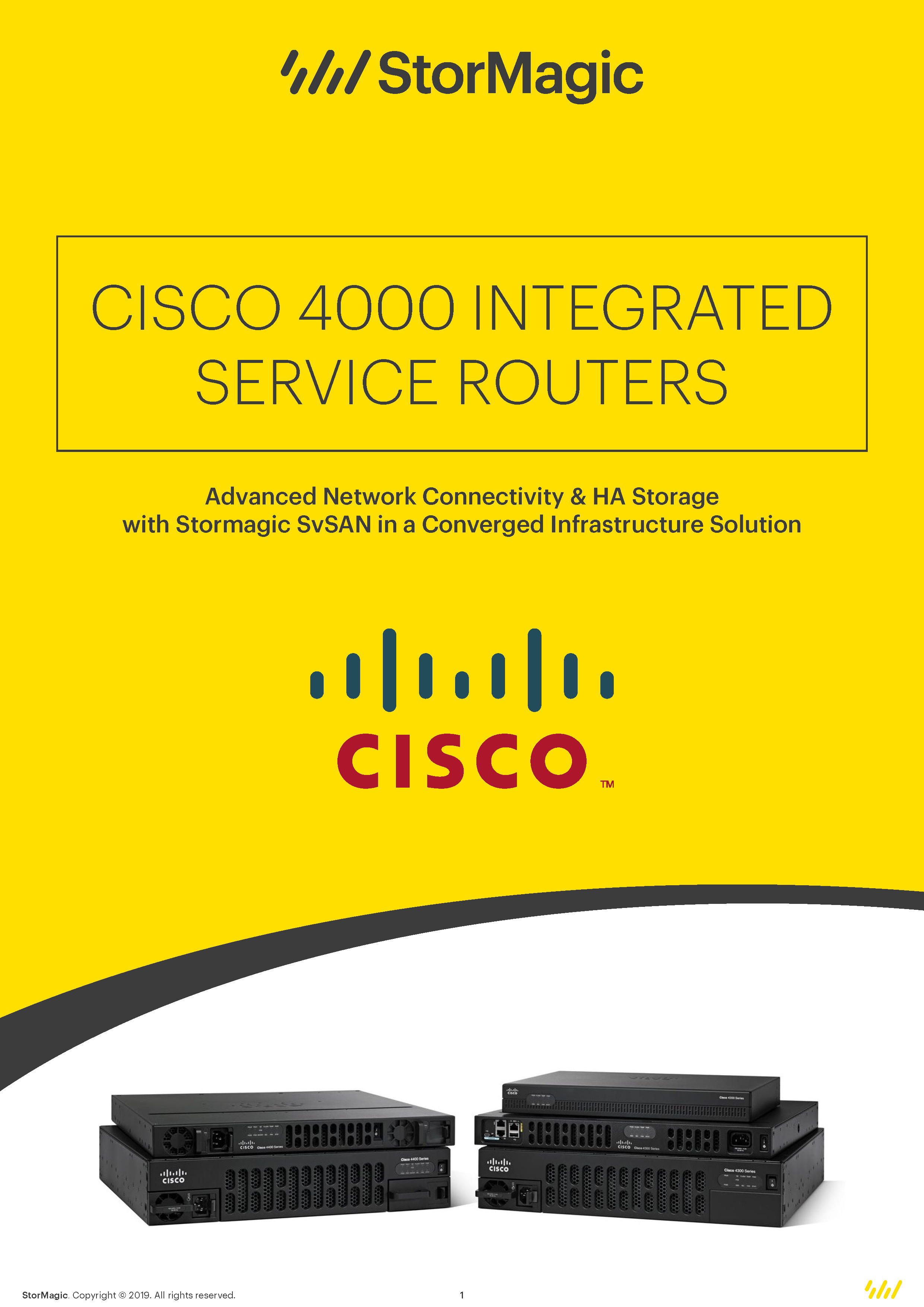 By clicking download above, you consent to allow StorMagic to store and process the personal information submitted and for StorMagic to contact you via telephone and email in relation to the content requested.
StorMagic is committed to protecting and respecting your privacy, and we'll only use your personal information to provide the products and services you requested from us. You may unsubscribe from StorMagic marketing communications at any time. For more information on how to unsubscribe, our privacy practices, and how we are committed to protecting and respecting your privacy, please review our Data Protection Policy.
Share This Post, Choose Your Platform!
More white papers from StorMagic: