StorSecure – integrated data encryption and key management that provides complete security for edge sites. The best bit? The whole deployment can be managed from one centralized location and the keys can be stored anywhere – onsite, in the datacenter or the cloud, all for $2,000 per site.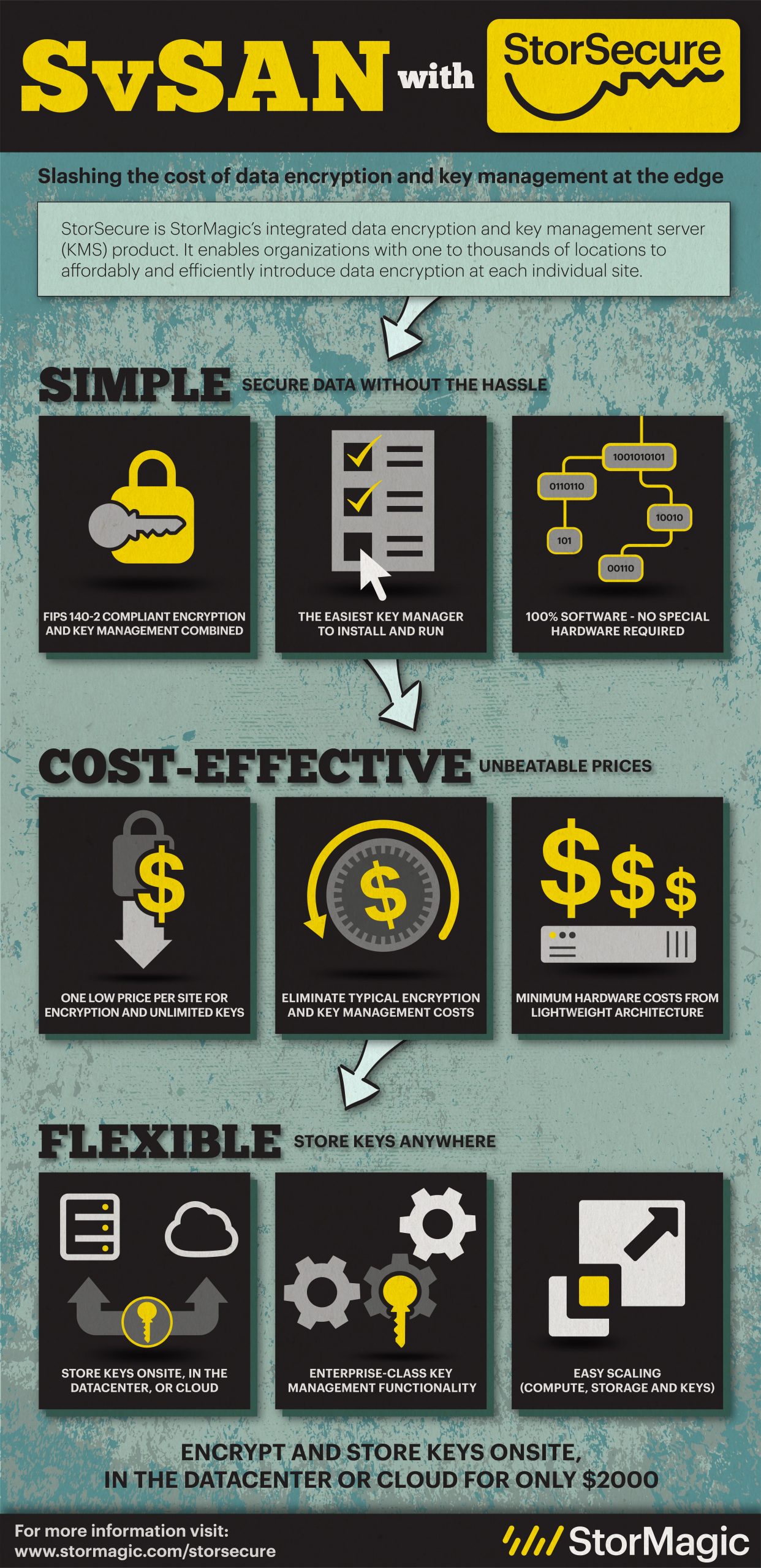 Want to find out more about transforming your edge site with StorSecure? Read more about the solution here, or get in touch with the team by emailing [email protected] to set up a demo with one of our Systems Engineers.
Subscribe to receive the latest updates and articles from StorMagic:
By clicking subscribe above, you consent to allow StorMagic to store and process the personal information submitted and for StorMagic to contact you via telephone and email in relation to your request.
StorMagic is committed to protecting and respecting your privacy, and we'll only use your personal information to provide the products and services you requested from us. You may unsubscribe from StorMagic marketing communications at any time. For more information on how to unsubscribe, our privacy practices, and how we are committed to protecting and respecting your privacy, please review our Data Protection Policy.