Persistent, highly available storage for Kubernetes orchestrated containers
It's time to make the edge ready for containers. Containers give organizations an easy way to package and deploy applications at the edge where IT support is limited or non-existent. StorMagic has developed the SvSAN Container Storage Interface (CSI) driver to enable highly available, persistent storage for containers – the only 2-node cluster that supports VMs and containers for less than $10,000.
It's time to make the edge ready for containers
The SvSAN Container Storage Interface
The SvSAN Container Storage Interface (CSI) is a driver that is used in conjunction with existing SvSAN software to allow Kubernetes orchestrated containers to use persistent, highly available storage alongside VMs. SvSAN creates highly available storage in clusters of just two nodes which ensures a cost-effective, efficient solution to run applications in containers at the edge. It enables additional advanced storage capabilities for containers, including automation and seamless data synchronization and through high availability, protects both VMs and containers from downtime.
For organizations looking to begin the migration of their edge applications from VMs to containers, the SvSAN CSI driver provides an ideal flight path, facilitating the use of containers and VMs on the same hardware simultaneously. This "journey to containers" allows organizations, once ready, to migrate one or a few applications at a time and the flexibility to retain applications in VMs that will never be migrated, all within the same infrastructure.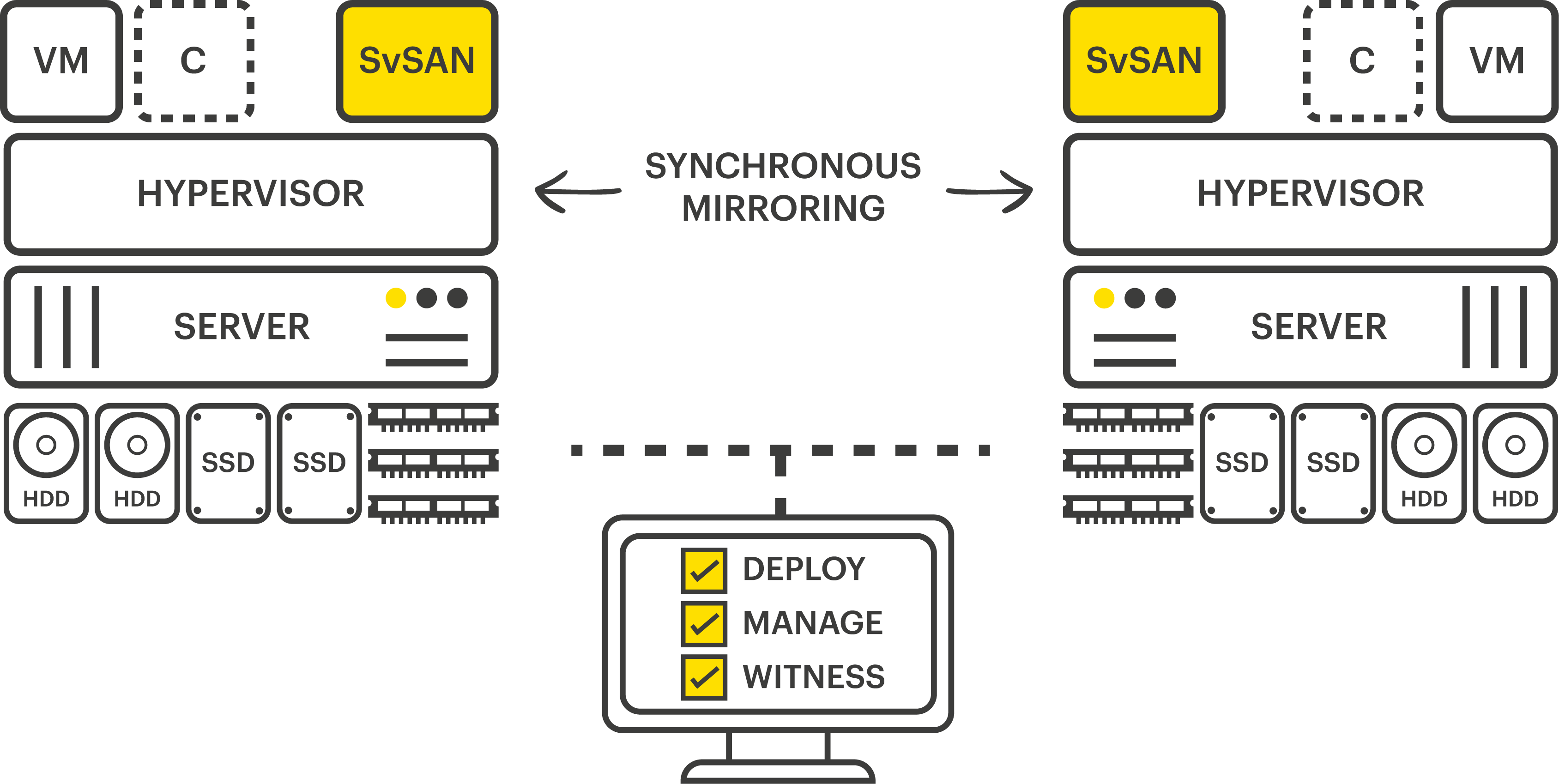 White Paper: Simple Storage for Containers at the Edge
Containers are a perfect, lightweight solution for running applications in edge environments. But they have to be run alongside legacy applications, with a fraction of the compute, storage, and networking resources compared to the datacenter. What storage infrastructure should you be considering to enable containerized applications at the edge of the enterprise? This white paper has the details.
By clicking download, you consent to allow StorMagic to store and process the personal information submitted and for StorMagic to contact you via telephone and email in relation to the content requested.
StorMagic is committed to protecting and respecting your privacy, and we'll only use your personal information to provide the products and services you requested from us. You may unsubscribe from StorMagic marketing communications at any time. For more information on how to unsubscribe, our privacy practices, and how we are committed to protecting and respecting your privacy, please review our Data Protection Policy.