Store, protect, and use your data at and from  the edge
StorMagic products
give your edge an edge
StorMagic products are designed for the edge, SME, and related environments.
With 75% of all data expected to be created at the edge by 20221, we believe you should: "Start at the edge and work your way out."
We are a software company that believes in open standards, giving you flexibility to choose the servers, storage, hypervisors, and other items needed for your ever-expanding number of sites, devices, and data types.

We make sure our products are flexible, robust, simple to use, and cost-effective.
Our three main product lines, plus cloud-based offerings, provide hyperconverged infrastructure, video surveillance, and encryption key management solutions. They provide important elements of a Forever Data strategy to help you store, protect, and use your data at and from the edge.
StorMagic SvSAN
Features and Benefits
SvSAN provides your edge and SME sites with:
No single point of failure – high availability with only two nodes

Synchronous mirroring – an exact copy of data on both nodes

Greater resiliency – deploy a cluster locally or stretch it hundreds of miles

A remote lightweight witness – One VM manages up to 1,000 sites

Optional three node configurations – maintains HA during a single node failure and maintenance windows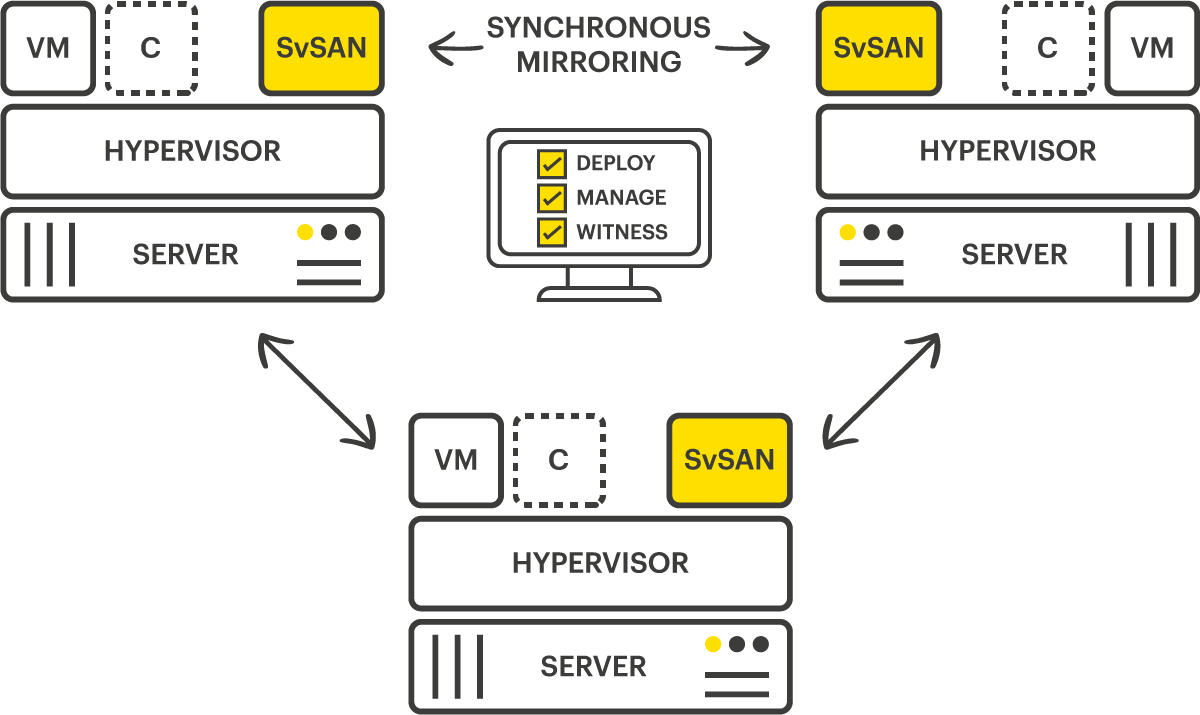 StorMagic ARQvault VMS
Features and Benefits
ARQvault VMS provides your organization with a complete video surveillance solution:
Extensive camera controls and viewing options

Intelligent search using rich metadata

Powerful and secure video storage management

Improves network performance and reduces storage costs by 50%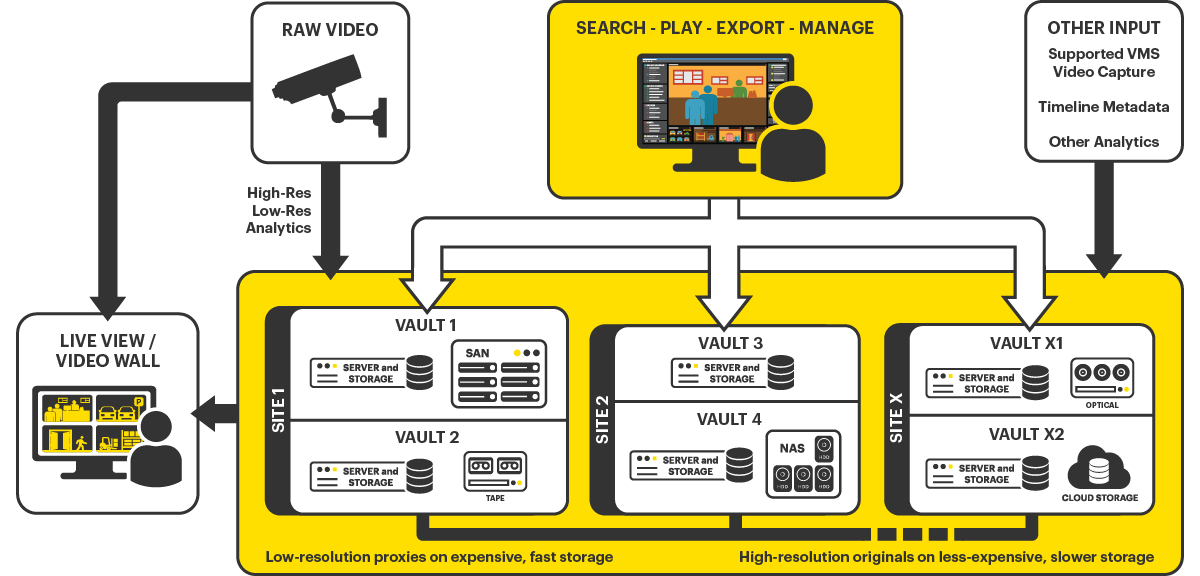 Learn more about ARQvault VMS
StorMagic SvKMS
Features and Benefits
SvKMS provides your organization with:
Enterprise key management for any encryption workflow – at the edge or in the datacenter, cloud, or multi-cloud.

A single virtualized appliance that manages all your encryption keys, anywhere

Key management that runs in any cloud or hypervisor, single and multi-tenanted configurations

Quick and easy setup

The lowest price for modern key management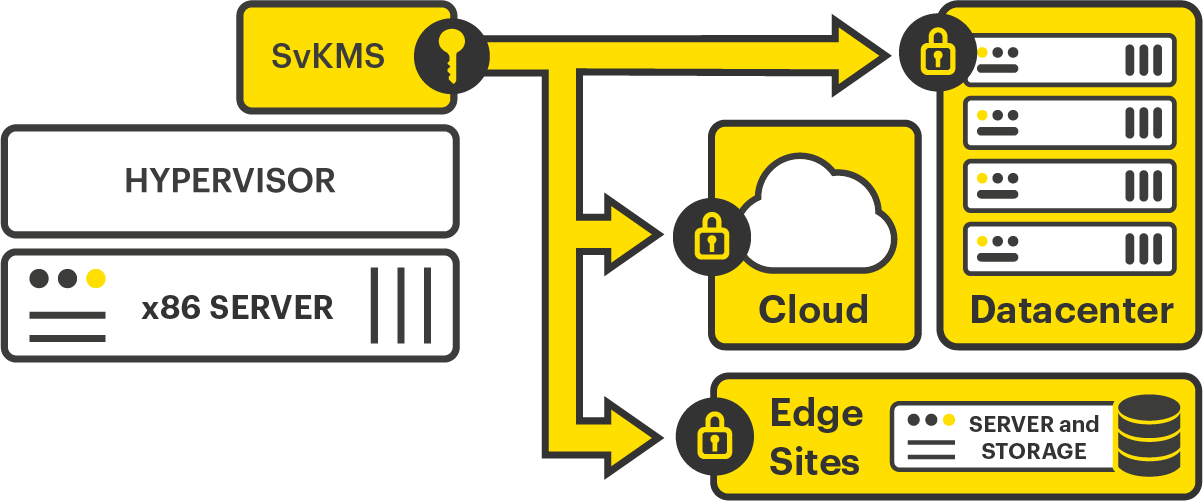 StorMagic Cloud Services
Features and Benefits
StorMagic Cloud Services let your organization move systems and processes to the cloud that were previously unavailable. StorMagic Cloud Services include Key Management as a Service (KMaaS) for encryption key management and Witness as a Service (WaaS) for SvSAN quorum maintenance.
Key Management as a Service (KMaaS)
Supports any workload – on premises, hybrid cloud, and multi-cloud

Ensures keys are always secure and accessible

Deploys in less than 5 minutes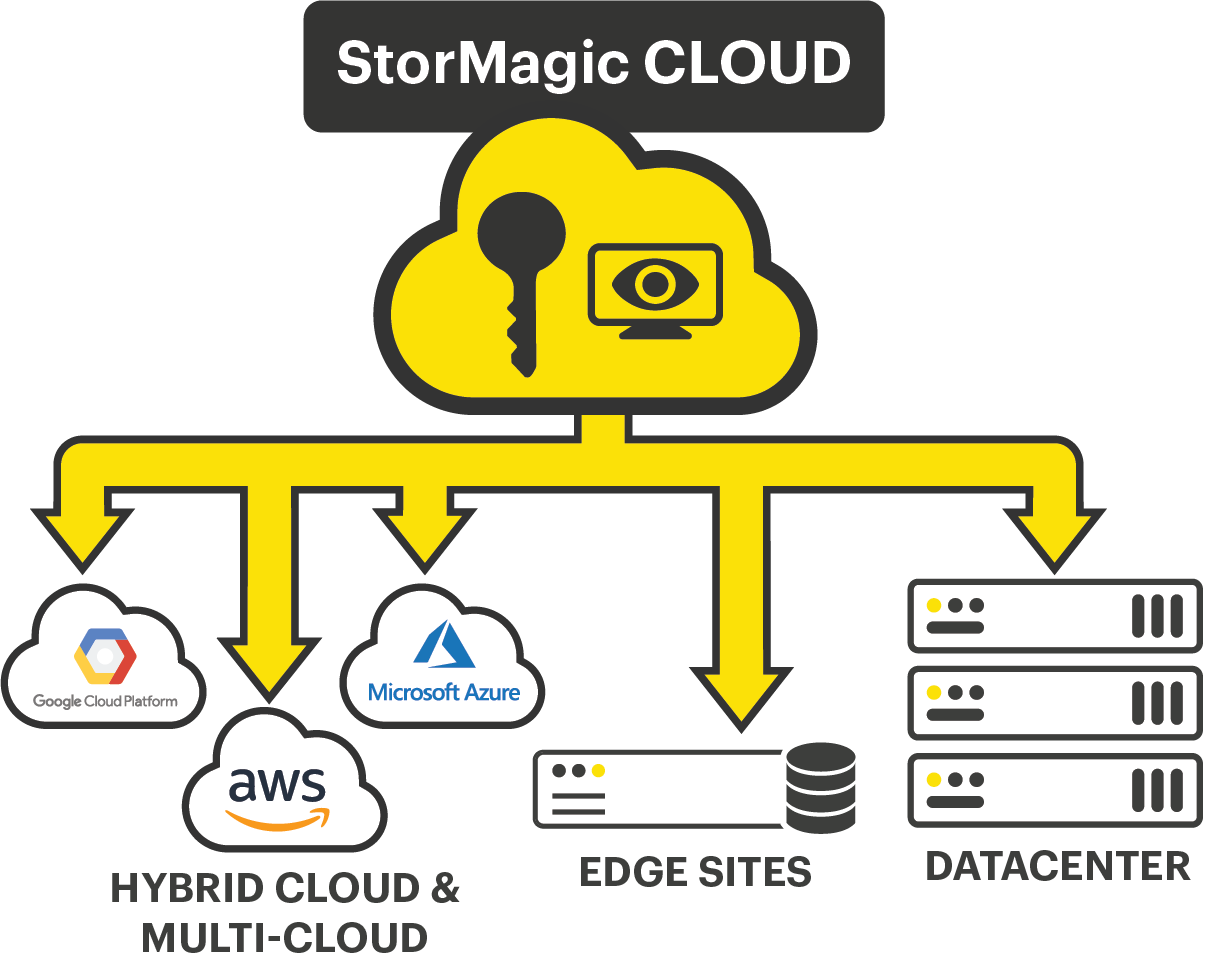 Witness as a Service (WaaS)
Supports up to 1,000 sites each

Eliminates downtime with only 2 servers per cluster

Reduces costs by at least 33% at all sites