Why partner with StorMagic?
The StorMagic Channel Program enables your organization to open new revenue streams and attack new opportunities with innovative, differentiated solutions. It helps you drive significant incremental revenue through generous margins in opportunities which you might not be winning today, for instance:
Have you ever lost an opportunity because you couldn't meet the customer's need for high availability or key management at a very low price point?
When a customer asks for a lightweight, genuine two node solution, or for truly flexible key management, have you been able to provide it?
Have you ever tried selling an expensive appliance-based hyperconverged product, or complex hardware security module (HSM) – but lost the deal because of the customer's budget?
Would you like to offer proven solutions for video surveillance and save customers 50% on storage costs at the same time?
By adding StorMagic's product range to your portfolio, your organization can unlock the edge, datacenter and cloud markets by offering solutions designed for these environments.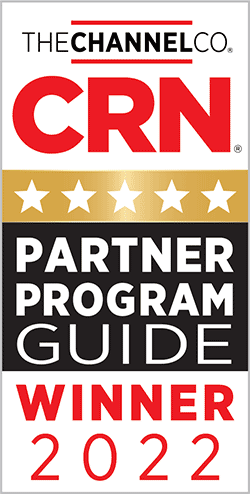 StorMagic Channel Program Brochure
For all of the details on the StorMagic Channel Program in a handy PDF brochure, simply complete the form and share it with the rest of your team. If you'd like more information about the program, simply email [email protected]
By clicking download, you consent to allow StorMagic to store and process the personal information submitted and for StorMagic to contact you via telephone and email in relation to the content requested.
StorMagic is committed to protecting and respecting your privacy, and we'll only use your personal information to provide the products and services you requested from us. You may unsubscribe from StorMagic marketing communications at any time. For more information on how to unsubscribe, our privacy practices, and how we are committed to protecting and respecting your privacy, please review our Data Protection Policy.
Service Providers
StorMagic's MSP Program enables managed service providers to offer differentiated data security with our SvKMS encryption key management product.