Reduce IT costs by at least 33% at one site or thousands of sites
StorMagic SvSAN's witness is the lightweight, incredibly resilient feature that enables genuine high availability between two server nodes. Available as a VM to install, or as a cloud service, the witness ensures that hardware failure and the threat of downtime can be significantly reduced, while split-brain can be eliminated completely.
On-prem or cloud? SvSAN witness deployment options
Lightweight software package
The SvSAN witness is included with every SvSAN license as a piece of additional software that can be run as a VM, or installed on hardware as lightweight as a Raspberry Pi. It can be sited locally to a cluster, or remotely over a WAN link at another location or in the cloud. For any multi-site deployment, the witness can be located at HQ, or in a datacenter, providing quorum to the SvSAN clusters at each location – up to 1000 clusters per witness.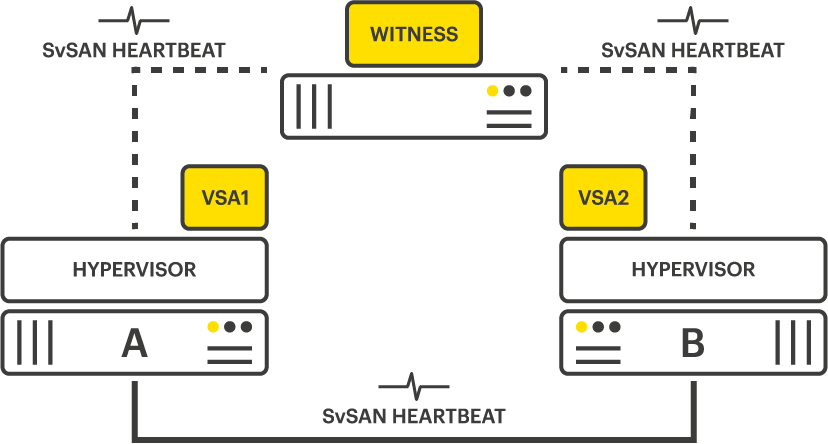 Witness-as-a-Service (WaaS)
Alternatively, the witness is available as a cloud subscription service, purchased on top of an SvSAN license. This product is known as witness-as-a-service (WaaS) and is part of a suite of features that make up StorMagic Cloud Services. Instead of installing the witness on hardware, an organization can simply connect their SvSAN clusters to the WaaS feature provided by StorMagic and manage everything from one location, with nothing to maintain.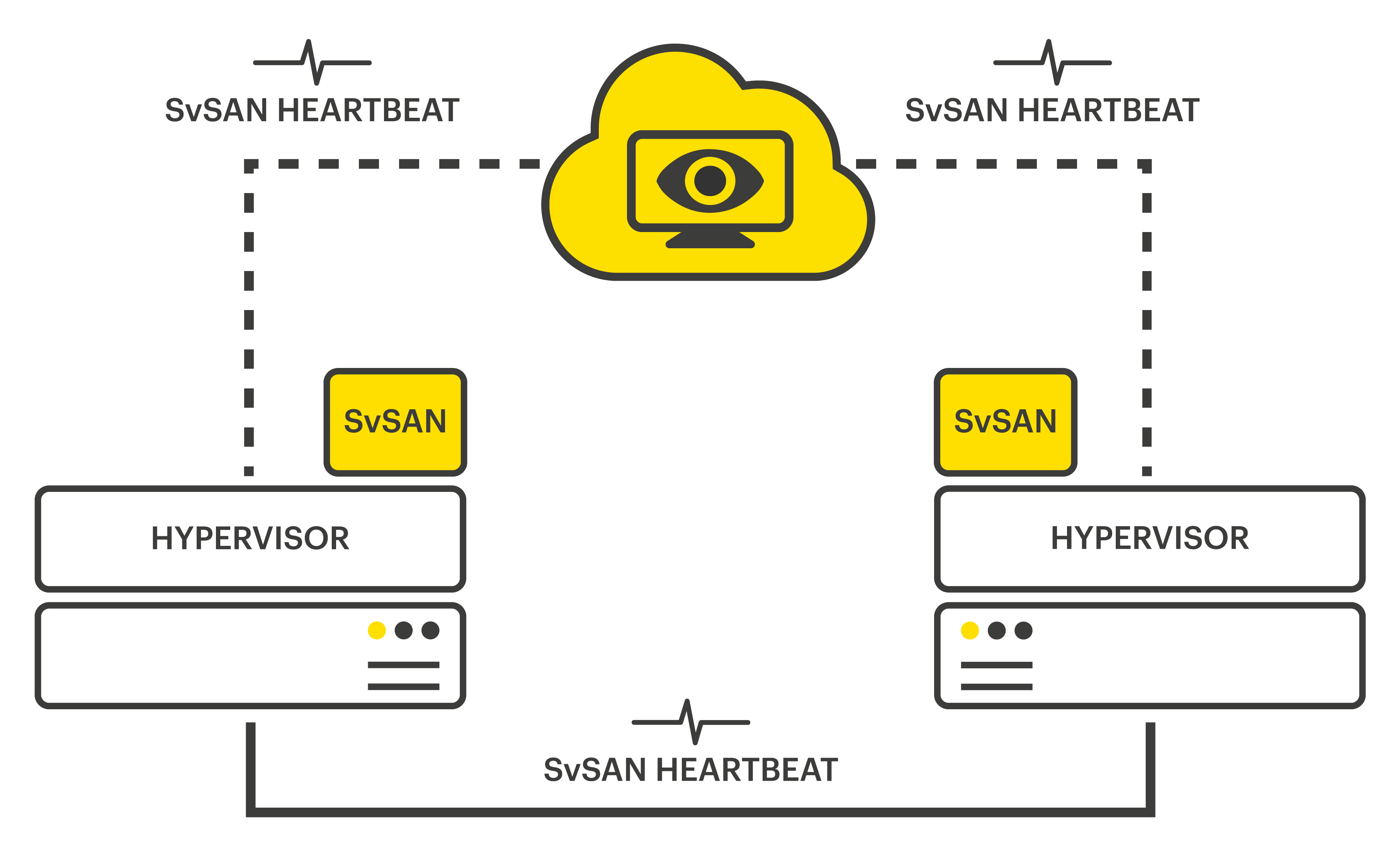 White Paper: Explaining the StorMagic SvSAN Witness
Read a more detailed examination of how the SvSAN witness enables 2-node high availability with this white paper which includes requirements, tolerances, testing performance and failure scenarios. Complete the form and continue your learning.
By clicking download, you consent to allow StorMagic to store and process the personal information submitted and for StorMagic to contact you via telephone and email in relation to the content requested.
StorMagic is committed to protecting and respecting your privacy, and we'll only use your personal information to provide the products and services you requested from us. You may unsubscribe from StorMagic marketing communications at any time. For more information on how to unsubscribe, our privacy practices, and how we are committed to protecting and respecting your privacy, please review our Data Protection Policy.
How does SvSAN prevent split-brain?
Without a witness, an even-numbered cluster is at risk of split-brain. If a node loses contact with the cluster it becomes isolated, operating independently, and its data becomes inconsistent with the rest of the cluster. When this node is eventually reintroduced to the cluster, these inconsistencies may result in data corruption and potentially even data loss.
The SvSAN witness prevents split-brain scenarios from occurring by regularly checking the state of each node in an SvSAN cluster. The only data passing between the witness and the SvSAN nodes is the 'heartbeat' – the witness is not in the data path. This allows it to tolerate significant latency and low bandwidth, and can therefore be located great distances from the clusters it provides quorum service for, even if they are in remote, harsh environments.
These attributes make the witness an ideal fit for organizations with many locations where local highly available storage is a requirement at each site. Whether it's retail chains with thousands of stores, energy firms with scattered wind farms and facilities in remote locations, or manufacturing plants around the world, the SvSAN witness provides simple, resilient and cost-effective protection for two node clusters at every one.