Highly available shared storage with pricing to suit your needs
StorMagic SvSAN is a software-defined virtual SAN solution, enabling two or three-node high availability from one location to thousands, in any vertical or market. SvSAN pricing is available in two ways – via a perpetual license, or subscription license.
A perpetual SvSAN license is paid for upfront and owned forever with ongoing costs only for maintenance and support contract renewals. A subscription SvSAN license is paid for upfront for a specific time period, for example, one year, and then renewed thereafter as required. Furthermore, the SvSAN license, whether perpetual or subscription, can be augmented with the addition of cloud-based features, providing even greater flexibility and ease of deployment and management. For a full breakdown of the features included in an SvSAN license, please refer to the SvSAN features page, or the SvSAN product data sheet.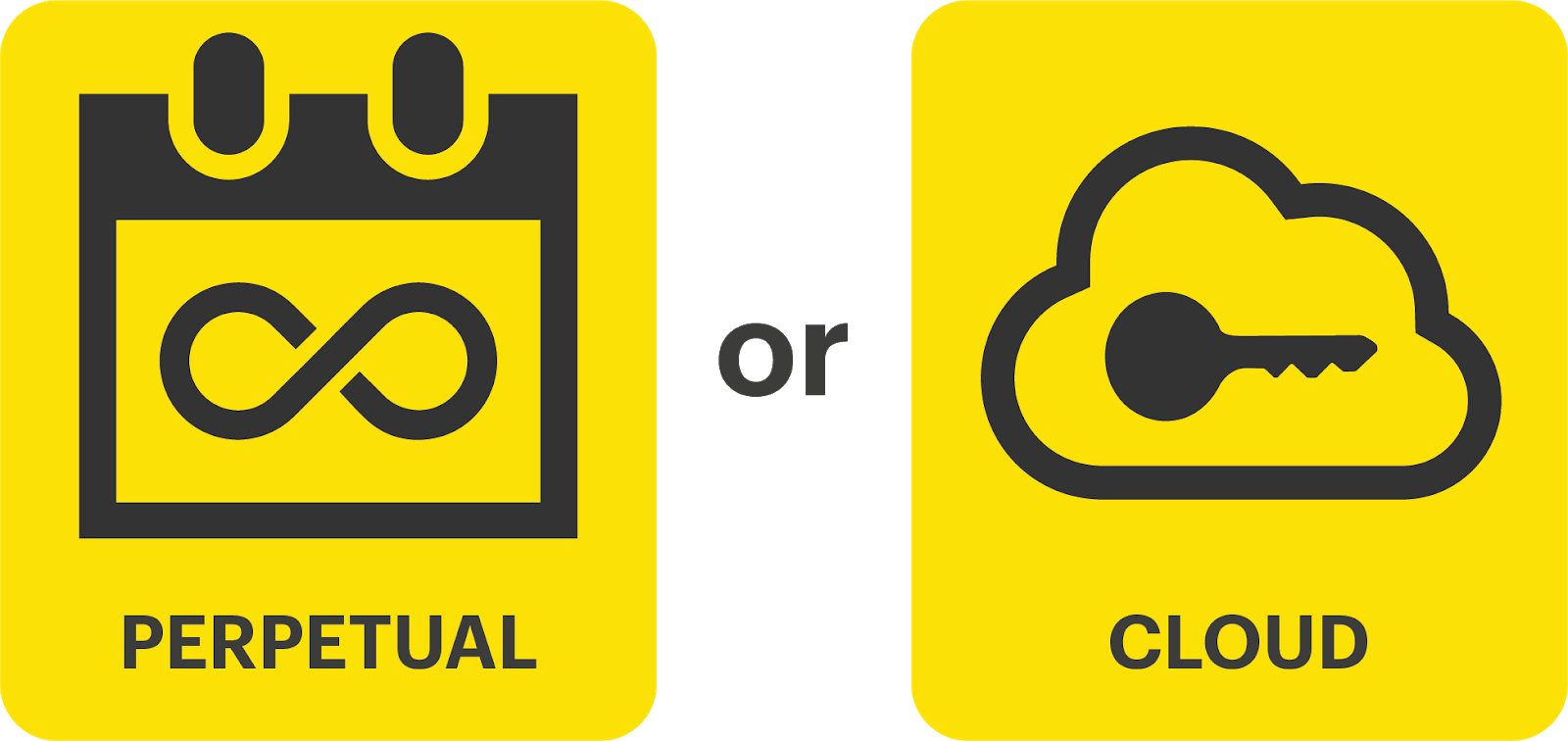 SvSAN pricing – perpetual licenses
Determining SvSAN perpetual license pricing is a 3-step process. Simply select the license capacity, the number of nodes per cluster and total number of clusters you require licenses for, and finally which maintenance and support tier and contract term you'd prefer.
Below is the three step process for determining the pricing for your perpetual license SvSAN solution.

Add-on features
There are additional add-on features that can be purchased as part of an SvSAN perpetual license. These are priced separately and require their own maintenance and support contracts, just like the SvSAN base license. More details about SvSAN's features and these add-ons are available on the SvSAN features page.

SvSAN pricing – subscription licenses
Subscription licenses utilize a simplified version of the SvSAN pricing model. An SvSAN subscription license contains all of the features of the base SvSAN perpetual license, as well as the add-on Predictive Storage Caching and data encryption features. Furthermore, subscription licenses have a simplified maintenance and support model too. Every SvSAN subscription license includes Platinum maintenance and support.
The steps below describe how pricing for SvSAN subscription licenses is calculated.

SvSAN pricing – additional cloud-based features
StorMagic SvSAN, whether through a perpetual or subscription license, contains all of the features necessary to enable highly available shared storage. However, through StorMagic Cloud Services there are additional features that can be leveraged to simplify and extend the operation and functionality of SvSAN. These features are detailed below.
Witness-as-a-Service (WaaS)
The standard SvSAN witness service is an extremely lightweight piece of software that can be run as a VM or on hardware as small as a Raspberry Pi. It is installed and maintained by the customer. However, the witness service can be moved completely into the cloud, eliminating the need for any on-prem hardware. Simply manage the service remotely via SvSAN's normal management interfaces. Like the standard SvSAN witness VM, each instance of WaaS can provide quorum for up to 1000 SvSAN clusters. More information on SvSAN's witness feature and its deployment options is available on the witness feature page.
Additional cloud-based features for SvSAN are purchased separately as a subscription service for a specific time period.
The steps below detail how cloud-based features can be added to StorMagic SvSAN.