Retail
Software-defined storage built for branch sites
"Sheetz has been able to centrally manage multiple in-store applications quickly and affordably and drastically reduce the number of hardware failures with StorMagic… Thanks to some automated processes and the relatively seamless conversions, we've escalated the timeline to standardize on SvSAN across all of our convenience stores."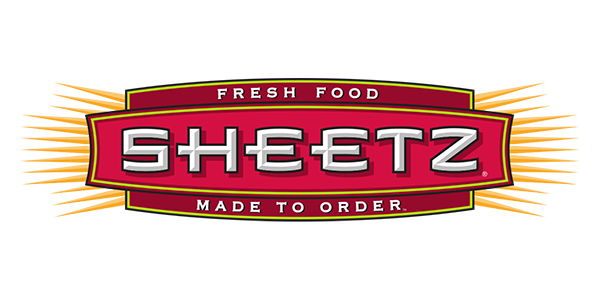 Scott Robertson,
Universal Endpoint Unit Manager
Sheetz Inc.
A Proven Storage Solution in the Retail Industry
For retailers, on-site storage infrastructure can be complicated and expensive. Nationwide retail chains suffer from spiraling costs and complexity as solutions are deployed across hundreds or even thousands of stores. Retail SMEs may have lower store counts, but face their own difficulties with limited budgets and resources.
SvSAN provides the most simple and lightweight virtual SAN solution on the market, significantly reducing costs per site. This makes it the perfect storage infrastructure solution for the retail industry.
Keep your POS, stock control and other on-site applications highly available with SvSAN. All you need are two x86 servers at each location, with very light server hardware and networking requirements.
Why SvSAN for Retail?
The absolute lowest cost way to run in-store applications
Simple to install and manage – no onsite IT support needed
Software-only solution runs on any server with any storage combination
100% uptime with only two servers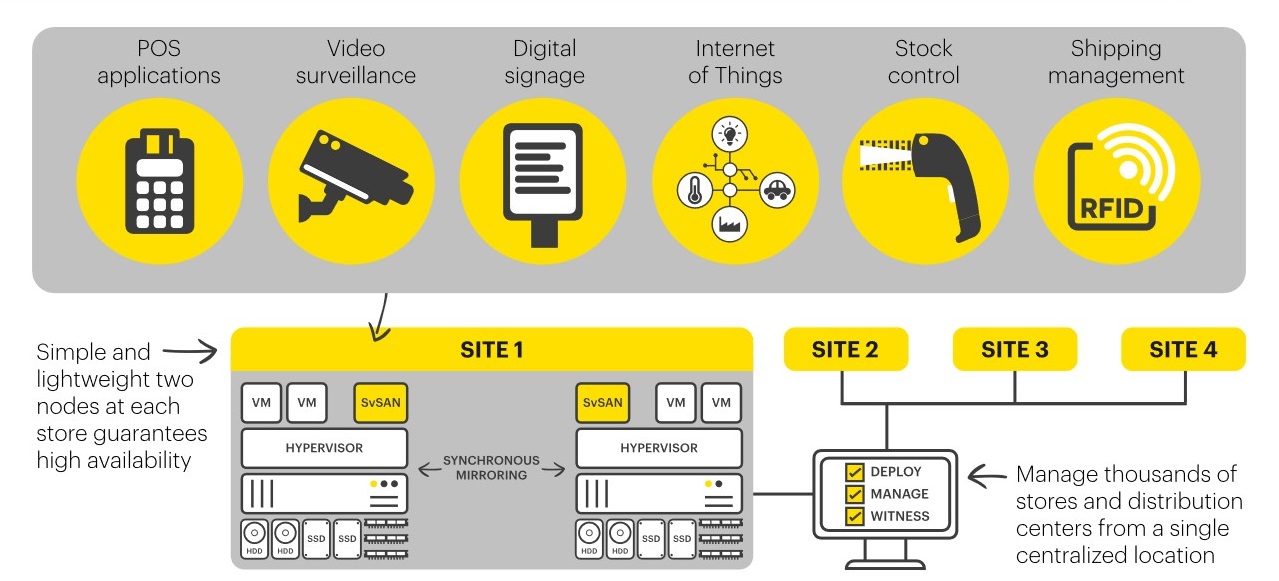 SvSAN for Retail
For an overview on SvSAN for Retail, check out our data sheet.
Full White Paper
For a more in-depth look at SvSAN for retail environments, check out our comprehensive SvSAN in Retail brochure.
Book an Online Demo
Watch SvSAN in action and have all of your questions answered by our knowledgeable team.
Software-defined storage built for branch sites
For an in-depth look at SvSAN for retail environments, complete the form adjacent to read and download our comprehensive SvSAN in Retail brochure.
By clicking download, you consent to allow StorMagic to store and process the personal information submitted and for StorMagic to contact you via telephone and email in relation to the content requested.
StorMagic is committed to protecting and respecting your privacy, and we'll only use your personal information to provide the products and services you requested from us. You may unsubscribe from StorMagic marketing communications at any time. For more information on how to unsubscribe, our privacy practices, and how we are committed to protecting and respecting your privacy, please review our Data Protection Policy.
What is StorMagic SvSAN?
SvSAN is the virtual SAN that makes the complex world of virtualized storage simple. Perfect for edge computing environments, the technology is based on software-defined storage that eliminates the need for physical SANs. SvSAN is designed to be very simple to install and manage whether deployed as part of a hyperconverged solution or as a storage-only target for any server environment.