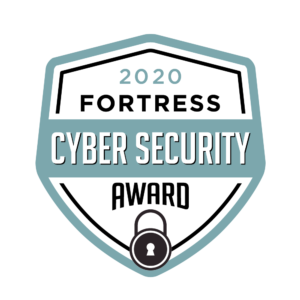 BRISTOL, England – 16 June, 2020 – The Business Intelligence Group today announced that StorMagic has won the 2020 Fortress Cyber Security Awards in the encryption category. The industry awards program sought to identify and reward the world's leading companies and products that are working to keep our data and electronic assets safe among a growing threat from hackers.
Formerly known as StorSecure, StorMagic SvKMS is a modern, virtualized key management software solution that delivers affordable enterprise-grade key management for any application that requires encryption in any location – edge, datacenter or cloud. SvKMS automates and integrates with any workflow, is easy to use and lowers encryption key management operational costs.
"StorMagic's encryption offering is a one-stop approach to key management and delivers it in a single platform that manages unlimited encryption keys, anywhere," said Bruce Kornfeld, chief marketing and product officer, StorMagic. "SvKMS lets customers access enterprise key management for any encryption workflow, whether at the edge, datacenter, cloud or even multi-cloud, and includes enterprise-grade features that are delivered in a simple to use interface – all at a surprisingly low cost."
"We are so proud to name StorMagic as a winner in the 2020 Fortress Cyber Security Awards program," said Maria Jimenez, chief nominations officer, Business Intelligence Group. "As our society continues to evolve and become more reliant on networks and data, companies like StorMagic are critical at providing the protection and trust consumers demand."
For information about StorMagic, please visit www.StorMagic.com. For information about the annual Fortress Cyber Security Awards, please visit https://www.bintelligence.com/fortress-cyber-security-awards.
###
About StorMagic
StorMagic is making the complex simple for edge computing environments, and we're leading the industry in bringing the edge to the core, in the datacenter and cloud. Our storage and security products are simple, lightweight and cost-effective without sacrificing enterprise-class features for organizations with one to thousands of sites. SvSAN is a highly available two-node virtual SAN designed for hyperconverged edge and small datacenter sites. SvKMS is a flexible and robust encryption key manager for edge, datacenter and cloud. More than 1,300 customers worldwide have chosen StorMagic to lower costs, ensure data security and uptime and simplify operations. For additional information, visit www.stormagic.com.
Join the Conversation
Follow StorMagic on Facebook, Instagram, LinkedIn and Twitter, and subscribe to our corporate blog and YouTube Channel.
About Business Intelligence Group
www.bintelligence.com
The Business Intelligence Group was founded with the mission of recognizing true talent and superior performance in the business world. Unlike other industry award programs, these programs are judged by business executives having experience and knowledge. The organization's proprietary and unique scoring system selectively measures performance across multiple business domains and rewards those companies whose achievements stand above those of their peers.
Contact:
Maria Jimenez
Chief Nominations Officer
Business Intelligence Group
[email protected]
(909) 529-2737
Zoe Cushman
[email protected]
(617) 874-5201
All product and company names herein may be trademarks of their registered owners.
Share This Post, Choose Your Platform!
Recent News
BRISTOL, England – 28 March, 2022 – StorMagic®, solving the world's edge data problems, today announced it is being celebrated by CRN®, a brand of The Channel Company, with a [...]
Customers can Capture, Store, and Find Data Forever while Reducing Storage Costs by 50% BRISTOL, England – 24 March, 2022 – StorMagic®, solving the world's edge data problems, today announced [...]
Company Grew OEM Revenue by 100 Percent and Added 25 Percent More Video Surveillance Partners in Twelve Months BRISTOL, England –7 February, 2021 – StorMagic®, simplifying storage and security from [...]