SvSAN with HPE
The perfect replacement for StoreVirtual, validated on Edgeline and ProLiant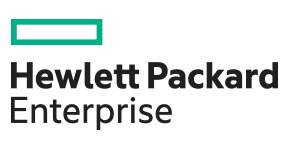 SvSAN on HPE servers delivers the perfect combination of cost, performance and high availability for edge sites, remote and branch offices, and small datacenters
Since the EOL of StoreVirtual in December 2019, StorMagic SvSAN is being positioned as the perfect replacement for StoreVirtual. SvSAN is available as a validated end-to-end solution, through HPE and HPE-authorized resellers.
SvSAN is specifically designed to simplify edge sites, enabling high availability using any two HPE servers. SvSAN is a lightweight virtual SAN, and has been validated on both the HPE ProLiant and Edgeline ranges.
StorMagic is part of HPE Complete as well as HPE's Partner Ready for Technology Partner Program
StorMagic is one of a select number of solution providers included in HPE's Complete program. This means SvSAN can be purchased direct from HPE, with hardware, as a single, end-to-end solution. Furthermore, StorMagic is a member of HPE's Partner Ready for Technology Partner Program, in the Server and Integrated System categories. This verifies that StorMagic software has been tested on HPE products and has been approved for use.
SvSAN is compatible with any HPE server and has been further validated on HPE Edgeline and HPE ProLiant product lines.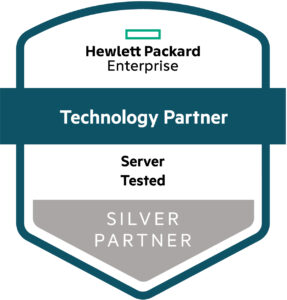 Edgeline Systems

HPE Edgeline EL1000
Converged edge system
The HPE Edgeline EL1000 is an industry first, integrating unprecedented levels of edge compute, precision data capture and control, data center-class security, device and systems management, as well as large and blazingly fast storage capabilities – in one converged box.
Designed to perform in harsher edge environments with higher shock, vibration and temperature levels, it is perfect for expanding IoT infrastructure beyond traditional data center confines and can also help break cloud vendor lock-in to enable true edge computing.

HPE Edgeline EL4000
Converged edge system
The HPE Edgeline EL4000 is a perfect enterprise or SMB solution for delivering simple, smart, dense and secure desktops or applications, from anywhere – to any device.
The EL4000 can cache, rapidly process and easily manage video, audio and other rich media in one converged system. Doing all of this at the edge means huge networking cost savings and a superior consumer viewing experience.
Integrated with precision data capture/control, enterprise grade security, systems management and blazingly fast storage, the EL4000 enables true edge analytics through three points of convergence in one box.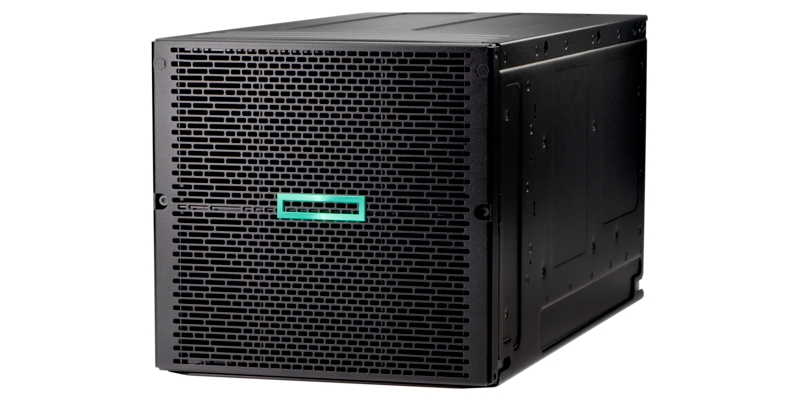 HPE Edgeline EL8000
Converged edge system
The HPE Edgeline EL8000 supports a 10G SFP+ switch to provide a high-speed interface for faster data transfers. In addition, it supports RJ45/SFP+ connections on network riser kits, giving you more flexibility and connectivity.
The storage bay and connectivity for your specific infrastructure allows high-capacity data logging and analytics on that data.
Network Equipment Building Systems kits will allow certification to comply with NEBS requirements for telecommunication customers to operate at optimum capacity.
ProLiant Servers

HPE ProLiant DL325 Gen10
Dense platform with built-in security and flexibility
The secure, flexible 2P/2U HPE ProLiant DL325 Gen10, based on AMD EPYC processors, delivers an exceptional balance of processor, memory, and I/O for virtualization and data-intensive workloads.
A single socket platform providing up to 32 cores and 2 TB of memory – ideal for virtualized environments.
Up to ten low latency NVMe drives can deliver software-defined storage (SDS) and high performance storage applications.
Up to three available PCIe 3.0 slots and embedded NIC with FlexLOM for I/O expandability.

HPE ProLiant DL360 Gen10
Secure, performance driven, ideal for virtualization, database, or high-performance computing
Supports industry-standard technology leveraging the Intel Xeon Scalable processor with up to 28 cores, 12G SAS and 3.0 TB of 2933 MT/s HPE DDR4 SmartMemory.
10 SFF NVMe chassis backplane provides the ability to mix and match SAS/SATA and NVMe within the same chassis along with 8 + 2 SFF and 4 LFF chassis that supports new uFF and M.2 storage options.
HPE iLO 5 enables the world's most secure industry-standard servers with HPE silicon root of trust technology.
Read more on StorMagic with HPE