StorMagic KMaaS (Key Management-as-a-Service) is a cloud-based key management offering that enables painless security for any encryption workload. It allows organizations to migrate their key management infrastructure into the cloud, eliminating any physical hardware needed to run the solution. StorMagic KMaaS ensures an organization can keep all keys secure and accessible within the cloud, regardless of encryption workload or location.
Discover the key benefits of the offering with our key management-as-a-service infographic below. For more details on the KMaaS solution, check out our webinar, providing a live demonstration, or download the StorMagic KMaaS data sheet.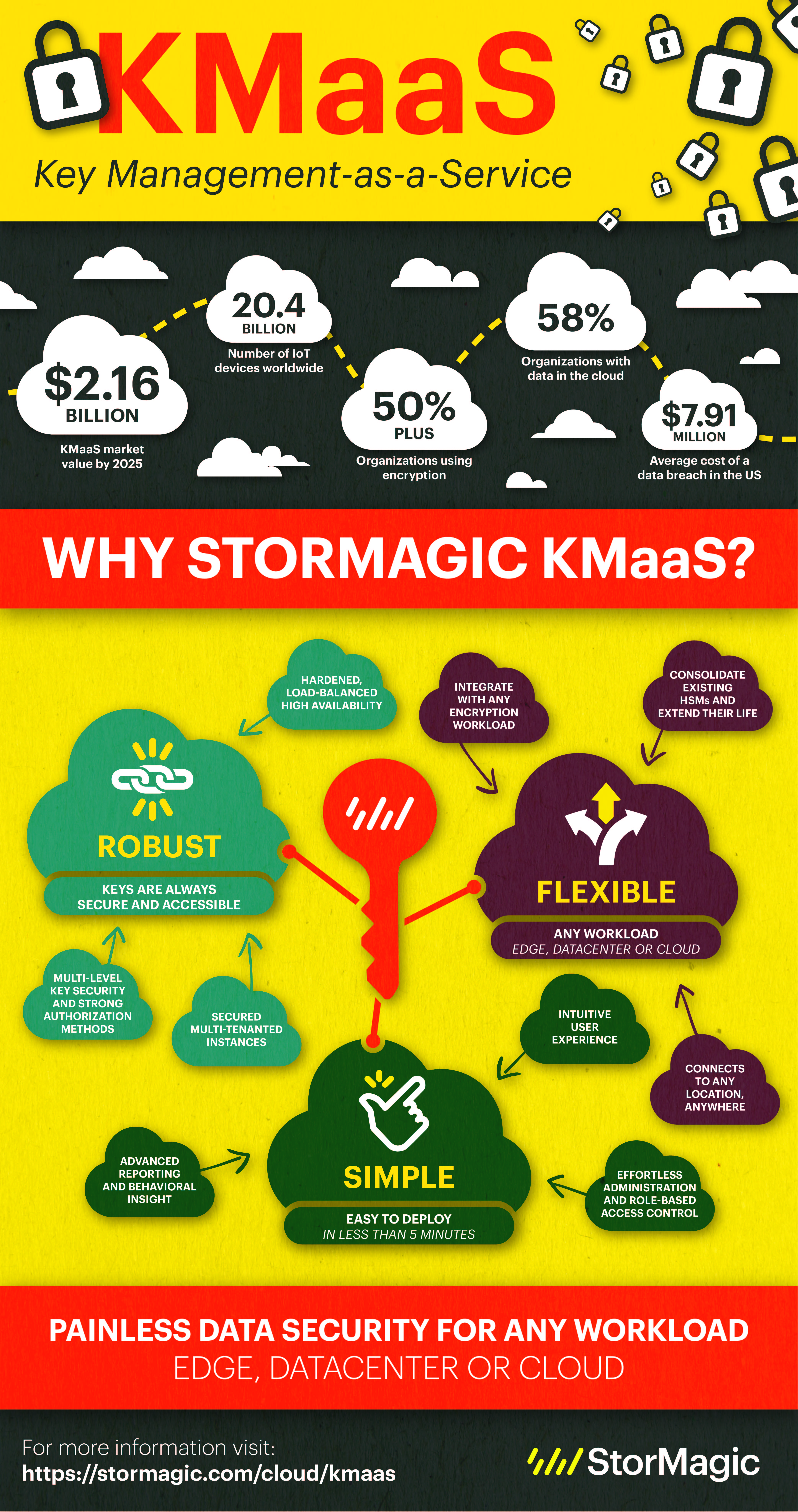 Share This Post, Choose Your Platform!
Recent Infographics