StorMagic SvSAN is a virtual storage appliance (VSA) that provides a lightweight, highly available shared storage solution, with no single points of failure. It is typically deployed on to two servers and performs synchronous mirroring between the servers. Although 2-node clusters deployments are the most common use case for SvSAN, it is possible to scale-out the cluster beyond two servers, enabling the solution to be fully resilient while a server is undergoing maintenance or suffers a server failure.
We've just published a white paper on deploying SvSAN as a multi-node cluster, which you can download here. We've also made an infographic, which outlines how SvSAN could help your organization, if deployed as a multi-node cluster.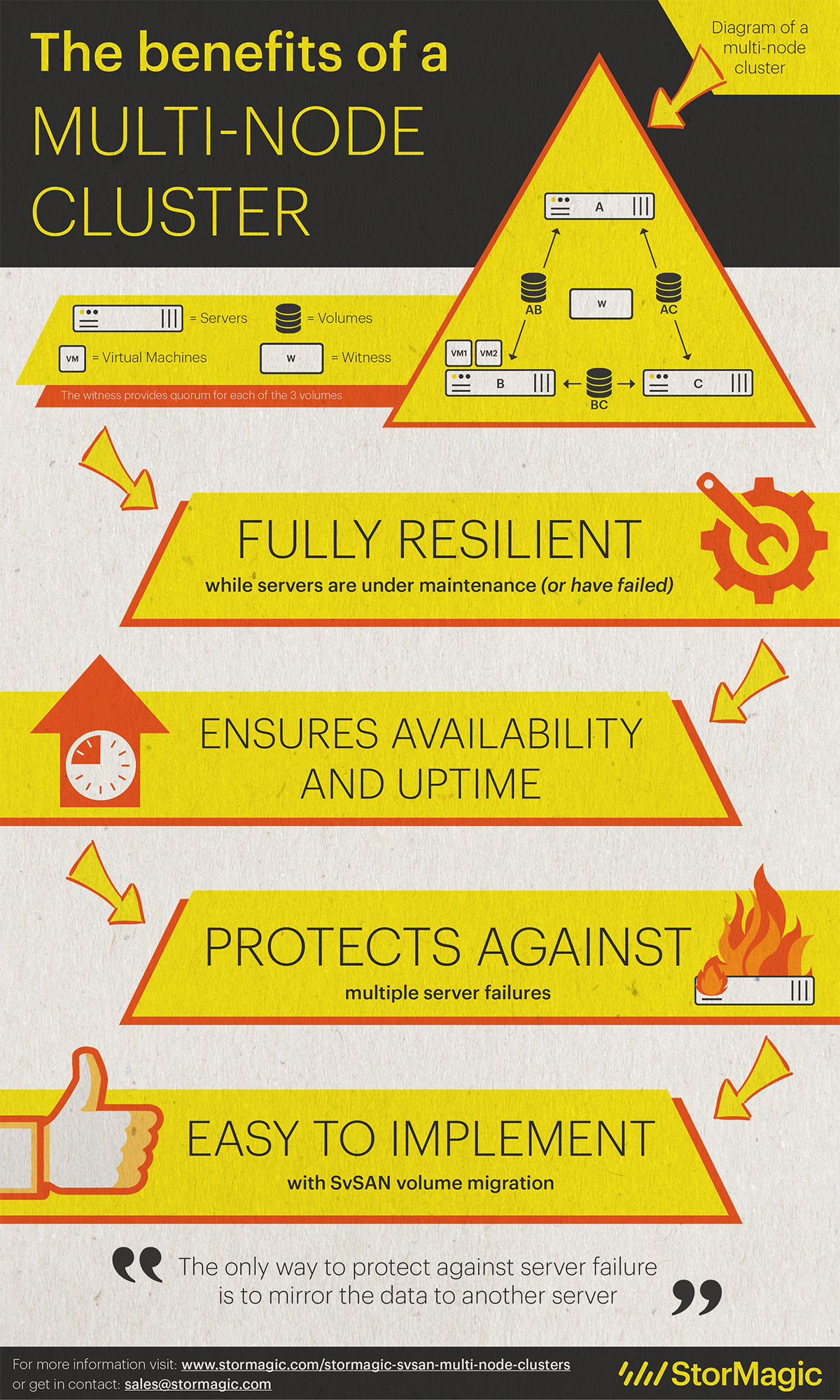 Make sure you check out the full white paper for more information. you can also take a look at the SvSAN product page here.
Share This Post, Choose Your Platform!
Recent Infographics