How is your data being protected from unauthorized access and use?
Although encryption key management is incredibly important, many IT and security professionals are often unaware of best practices for managing encryption keys. If these best practices are not implemented, it can lead to an insecure system that increases the risk of encryption keys being compromised, opening the doors of vital systems to nefarious actors.
This white paper provides IT leaders with a list of encryption key management best practices and recommendations, to ensure maximum data security when deploying encryption. Similar to the analogy of security systems for a house, such as not leaving a key under the mat, implementing best practices for digital keys ensures bad actors can't carry out unauthorized actions, such as read company email, access company data, or even impersonate employees. This best practices white paper covers:
Centralized key management systems
User roles to limit access
Backups
High availability (HA)
Encryption standards
Authentication methods
Logging and auditing
Automation
Integrations
Complete the form below to read and download the full white paper.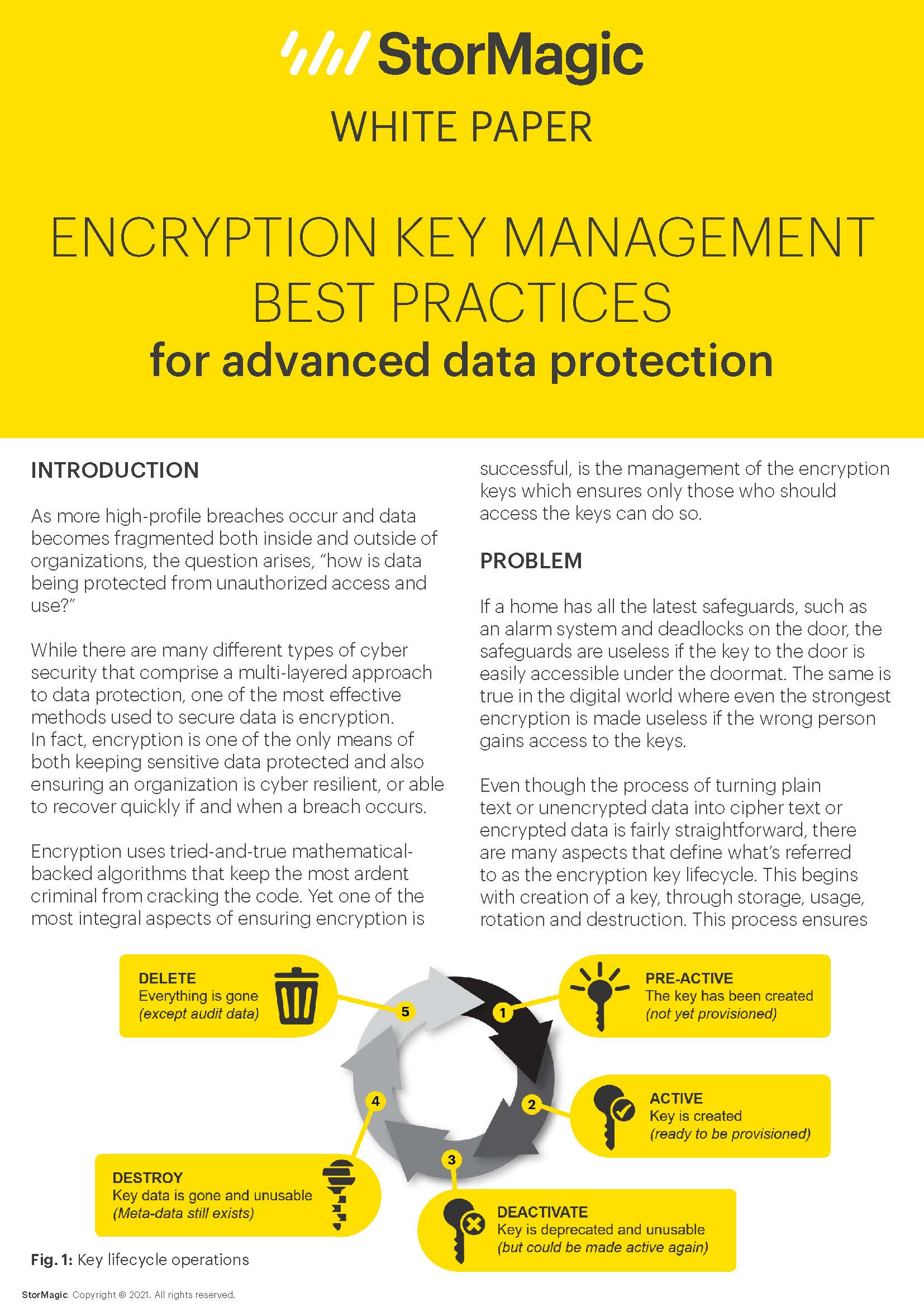 By clicking download above, you consent to allow StorMagic to store and process the personal information submitted and for StorMagic to contact you via telephone and email in relation to the content requested.
StorMagic is committed to protecting and respecting your privacy, and we'll only use your personal information to provide the products and services you requested from us. You may unsubscribe from StorMagic marketing communications at any time. For more information on how to unsubscribe, our privacy practices, and how we are committed to protecting and respecting your privacy, please review our Data Protection Policy.
Share This Post, Choose Your Platform!
More white papers from StorMagic: