One of the hottest debates in the IT world centers around all-flash versus traditional hard disk drives. Once seen as a luxury, reserved for corporations like Google, Facebook, and the NSA, solid-state disk (SSD) drives have shifted to become almost commonplace in both enterprise and consumer technology. The need for increased performance and smaller footprints has led developers to bring SSDs to the forefront, but they have traditionally been perceived as costly. Think about your smartphone or the latest gaming system, for example. Both are incredibly powerful, but did anyone foresee it becoming customary to drop over $1,000 on the device that you once used to play Snake? Sure, the disk drive is only one piece of the innovation, but the benefits of flash disks come at a cost… That is, until recently.
Analysts and journalists have been pushing the prophecy of the "affordable SSD" for quite some time, yet it seems as if we've finally reached a point where the cost of flash disks is comparable to that of their larger, more antiquated predecessors.
The reliability benefits of flash however, really come into play at the edge. Let's take, for example, a corporate datacenter with servers running enterprise applications. The ideal datacenter environment is 68 degrees with 45% humidity, there's not a speck of dust to be seen, and the racks are housed within steel cages. If these servers were people, they would be laying on a beach in Tahiti enjoying an absolutely perfect day. In this scenario, the reliability of the two drive types are going to be pretty close to the same, with a mean time between failure (MTBF) of around 1.2 to 1.5 million hours. However, this isn't necessarily the reality for an organization with a rapidly growing number of servers, thanks to the swift shift to the edge.
Edge computing is undergoing an unprecedented transformation, with Gartner estimating that 75% of all data will be created and processed outside of the traditional datacenter by 2025. So instead of a cushy colocation facility, servers are now sitting in a department store, oil platform, or convenience store. In these environments, pristine airflow is now stifled by the dust under the manager's desk. Oil from the fryers splashes up ever so slightly and douses the servers, even though they were placed up high on a wire shelf. The IT space shared with the janitor's closet sees temperatures creep up towards triple digits. These may seem like extreme examples, but this is the reality for a huge number of enterprise IT managers, and their businesses depend on the reliability of these systems.
Because of their lack of moving parts, SSDs are much less impacted by wear and tear, vibrations and impact, and extreme environmental operating envelopes. As the importance of application availability increases, so too does the requirement for hardware to be able to sustain reliability. Even though the cost between spinning disks and flash hasn't completely leveled out just yet, the shift towards the edge skews the total cost of ownership equation heavily toward flash. The cost of implementing flash storage that once appeared as a luxury now looks a lot more like an inexpensive insurance policy against disruptive outages and damaged reputations.
Now that it is clear that SSDs make the most sense for edge locations, the question shifts to which disks to use to meet each customer's specific requirements. Even within flash, drive specs can vary tremendously. SSDs are graded on their ability to be written multiple times which is calculated in drive writes per day (DWPD). Consumer-grade SSDs start around $100 for a 1TB drive with DWPD of around 0.5. Meanwhile, enterprise-grade drives can push into 3-4 DWPD with 1 TB list prices beginning at over $2,000.
If the appetite for consigning hard disks to the trash hasn't taken over your organization just yet, there is an alternative. A hybrid model that leverages the capacity and low-cost of spinning disk drives as well as the performance of SSDs is achievable. This combines the best of both storage mediums and can produce significant cost savings when the configuration is deployed out over hundreds or even thousands of locations at the edge. Read and write caching features need to be available to properly realize the benefits that SSDs bring to a hybrid flash configuration, a concept which is explained further in this white paper.
StorMagic has been the leader at the edge for years with its virtual SAN software, SvSAN, and now its newly-released encryption key management solution, SvKMS. Customers can depend on the know-how and hands-on expertise of the StorMagic team to help them navigate these questions and design the best solution for every situation. Reach out to our sales team at [email protected] with any questions or submit your inquiry through our Contact Us page.
Author: Conner Volpe, Field Sales Representative, StorMagic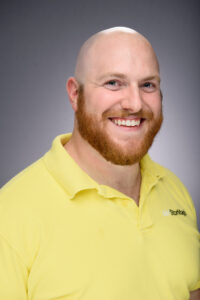 Conner Volpe covers Field Sales for the Eastern US at StorMagic. He's been in enterprise IT between hardware and software for the last nine years. Conner is based out of Atlanta and loves helping customers embrace their edge solutions.
Share This Post, Choose Your Platform!
Recent Blog Posts