Not only is SvSAN the most cost-effective hyperconverged infrastructure solution on the market, this lightweight virtual SAN delivers huge savings when companies switch from a physical SAN in their hardware refresh.
It's all well and good us telling you that you could save $$$ by creating a lightweight virtual environment with SvSAN, but the stats say it better. Check out a few examples of how thousands of customers across the world have deployed easy to manage shared storage to their small datacenter, without breaking the bank.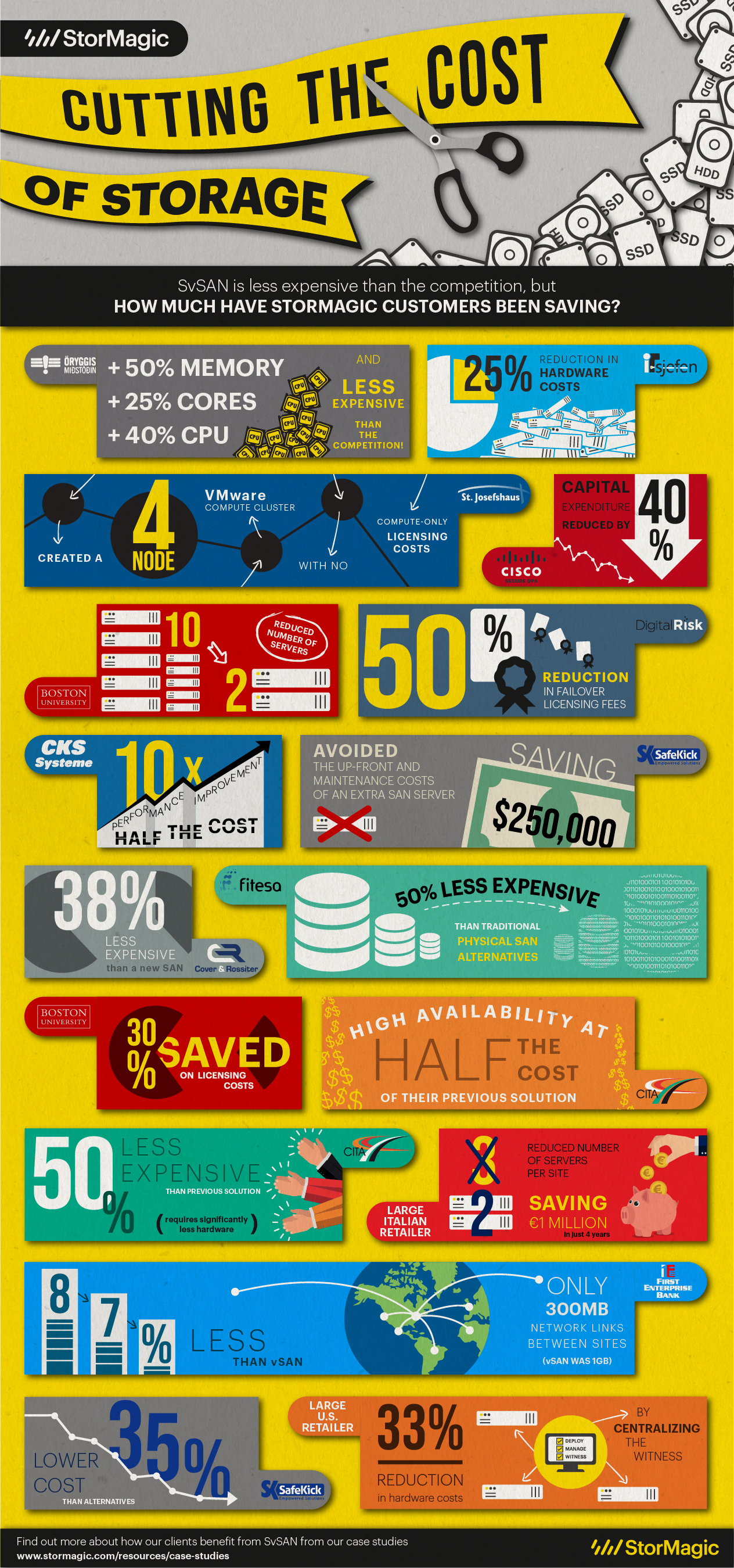 For more information on how some of our customers are saving money and transforming their small datacenters with StorMagic SvSAN, check out our case studies page here.
Share This Post, Choose Your Platform!
Recent Infographics