Our SvSAN data encryption infographic provides an overview of the data encryption feature of StorMagic SvSAN. Available as an additional feature on top of the base SvSAN license, SvSAN's data encryption feature is the most cost-effective encryption solution for storing data in edge computing environments.
Want to find out more about transforming your IT infrastructure with SvSAN data encryption? Read more about the solution here, or get in touch with the team by emailing [email protected] to set up a demo with one of our Systems Engineers.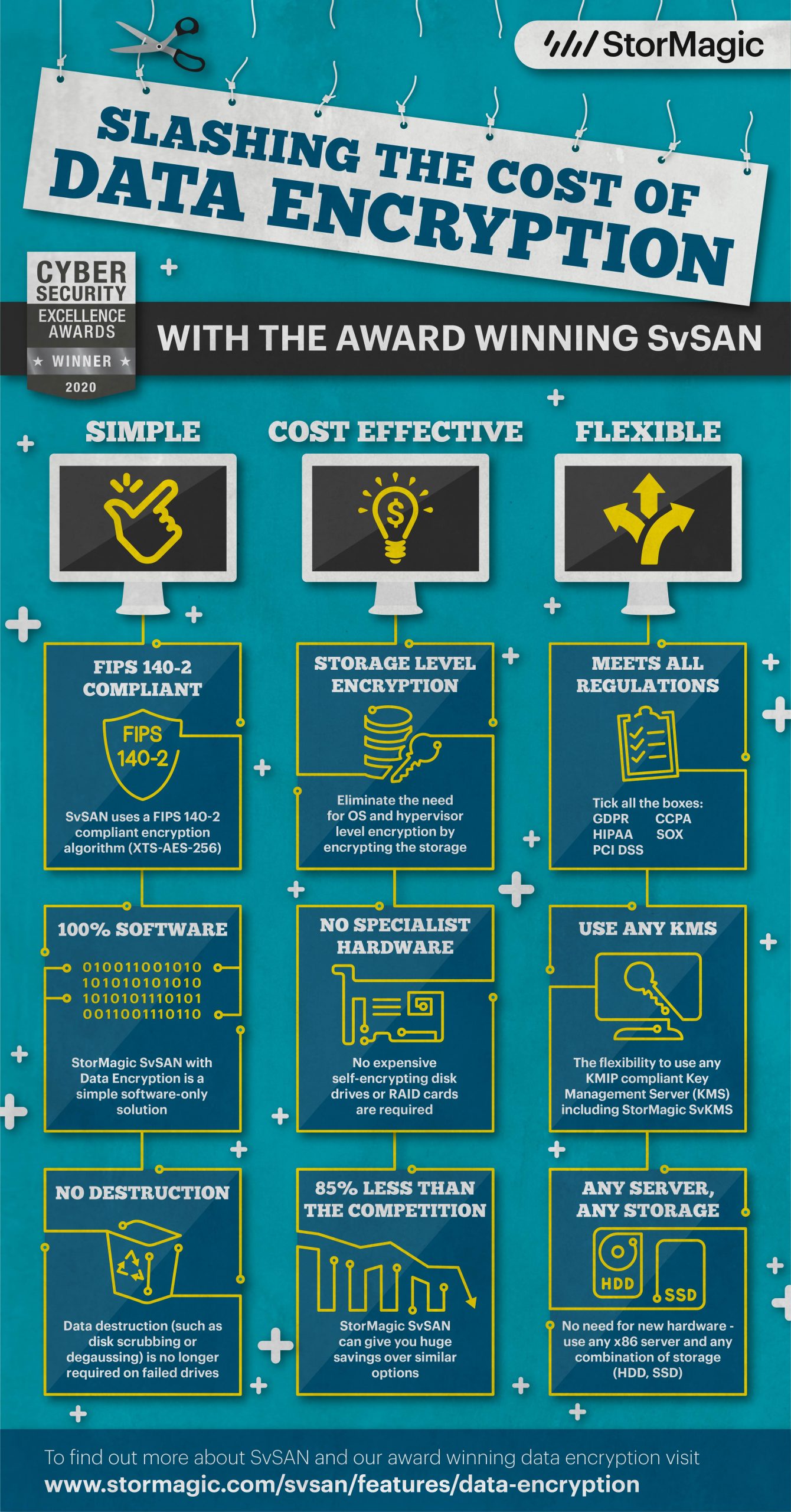 Share This Post, Choose Your Platform!
Recent Infographics