StorMagic is now part of the HPE Complete program, meaning you can buy StorMagic SvSAN and HPE as a complete end-to-end, validated solution, in a single product order.
SvSAN and HPE is a tried-and-tested formula, deployed by businesses to maintain high availability in mission-critical systems. Read about how three European businesses have deployed StorMagic SvSAN with HPE in our infographic below.
Read more about SvSAN with HPE, or browse our complete library of case studies.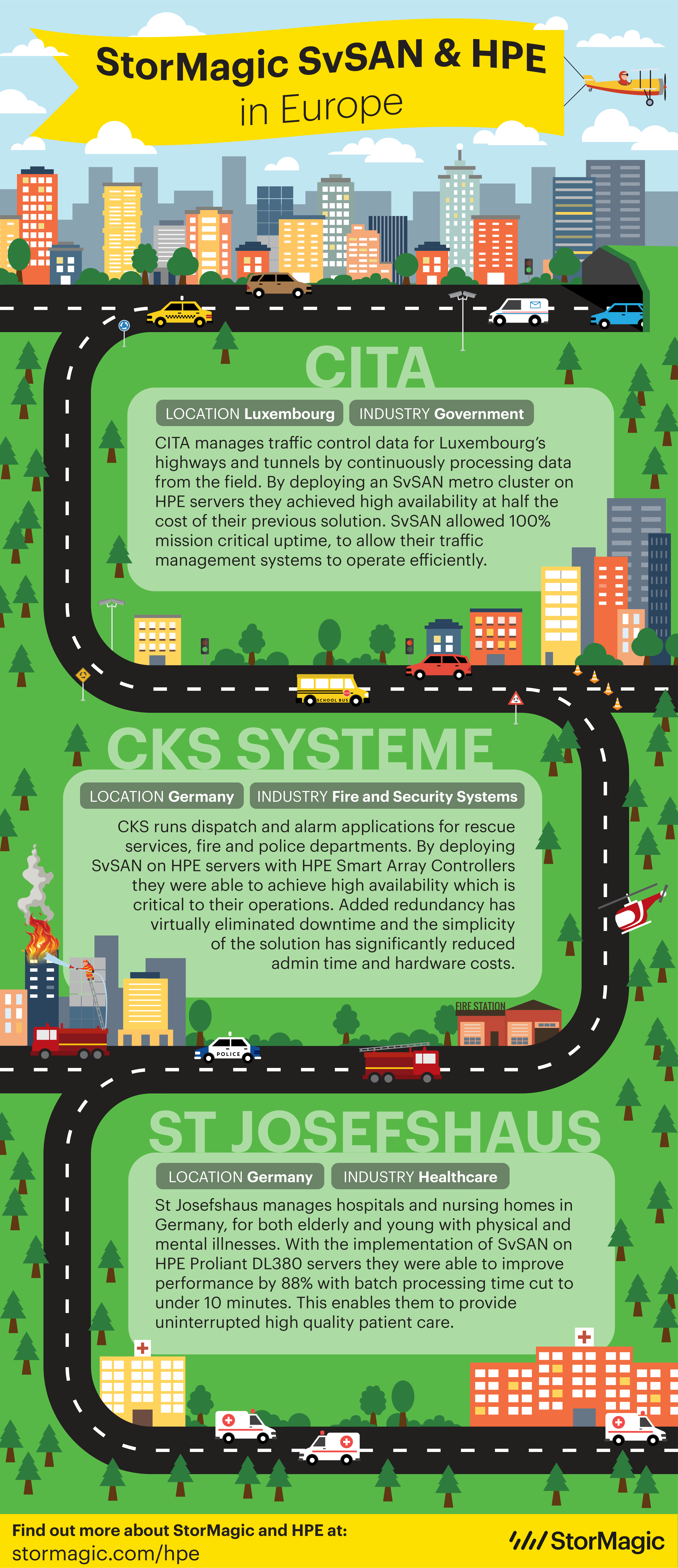 Share This Post, Choose Your Platform!
Recent Infographics