Container adoption is on the rise, and organizations with IT infrastructure at the edge of the enterprise are discovering that containers offer a compelling solution to meet edge requirements of speed, agility, and scalability. Ensuring that containers at the edge have access to persistent storage is a problem however. StorMagic is addressing this problem through the SvSAN Container Storage Interface (CSI) which provides persistent storage for Kubernetes orchestrated containers. The infographic below provides an overview of the SvSAN CSI driver and the benefits it provides for running containers at the edge.
As well as this infographic, there are additional resources available that provide more information about the SvSAN Container Storage Interface. The product data sheet provides system requirements and compatibility information, while the long-form white paper explores containers at the edge in more detail.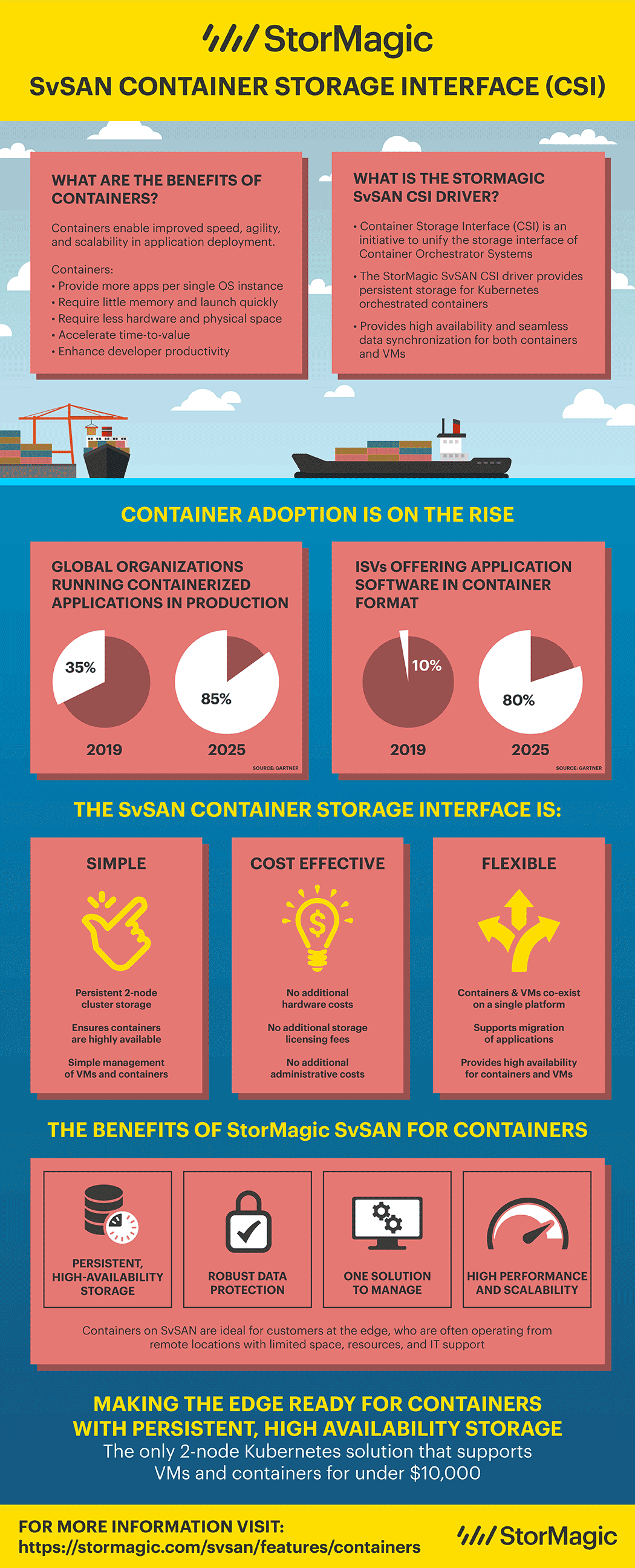 Share This Post, Choose Your Platform!
Recent Infographics