StorMagic has been recognized in the 2020 Gartner Magic Quadrant for Hyperconverged Infrastructure Software for a third consecutive time. Our infographic below celebrates our inclusion and highlights some of our key areas of improvement that we've focused on to ensure our continued recognition.
As in the earlier reports, StorMagic was identified as a "Niche Player" in the 2020 Magic Quadrant, which we accredit to our continued focus on developing technologies tailored towards edge computing environments. However, it is worth noting that our position within the Quadrant has moved up this time around, acknowledging our improvements.
We are delighted to be a Niche Player in the Magic Quadrant, and believe that our position shows that we are excelling within the HCI and edge computing spaces. For more information about SvSAN, it's features, and unique capabilities, visit the SvSAN product page.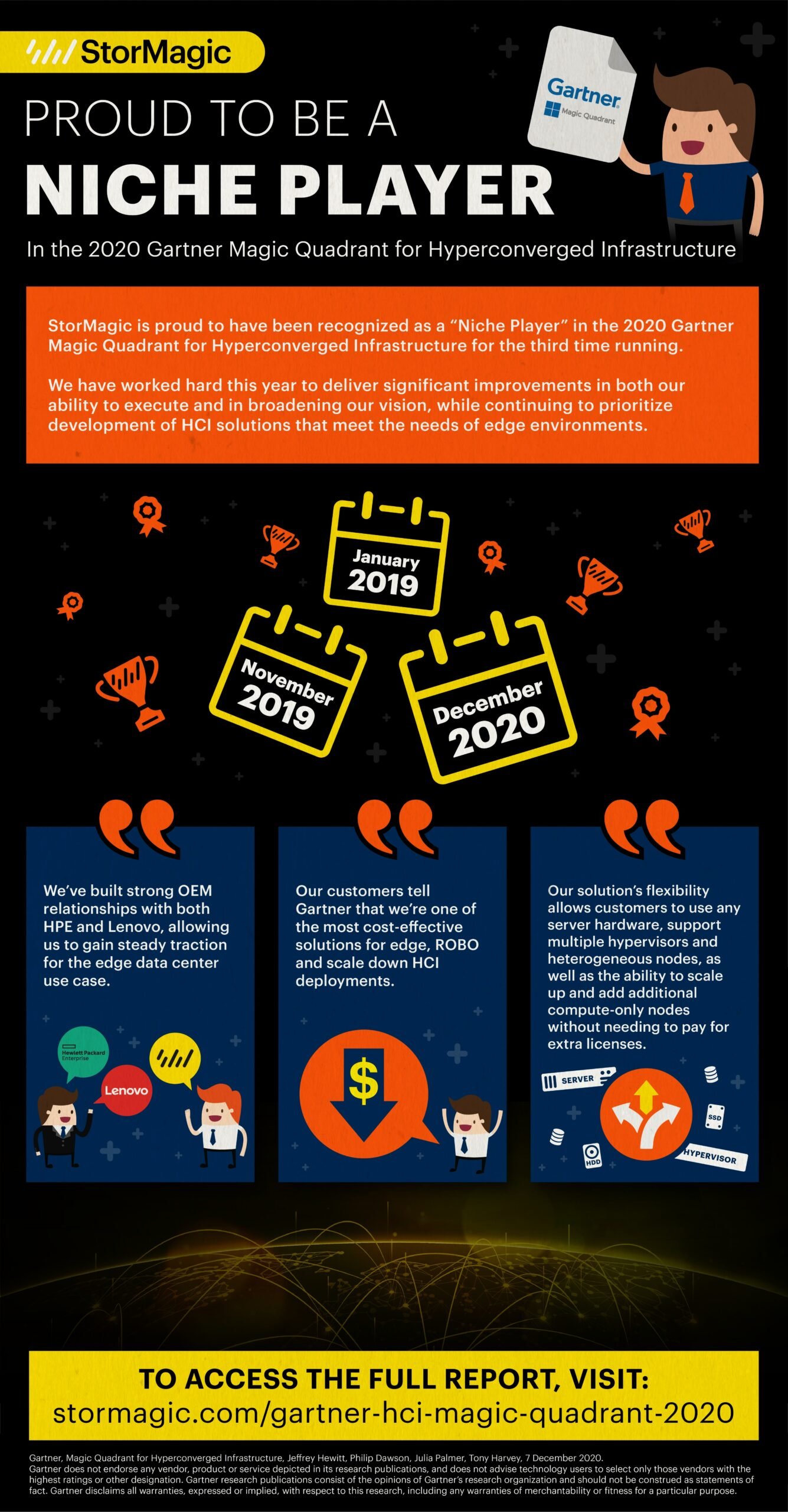 Share This Post, Choose Your Platform!
Recent Infographics