Why location, cost or connectivity shouldn't have to jeopardize your application uptime
Just how far can you push the concept of high availability? Safeguarding application uptime in any edge environment is absolutely critical but it's even more important in remote and harsh environments where outages are frequent and access is limited. Yet achieving that level of resiliency is often expensive and difficult. Uncomfortable compromises are made in the name of cold, hard economics and practicality.
With SvSAN, StorMagic directly challenges this viewpoint. High availability can and has been comfortably achieved in some of the world's most demanding environments including oil rigs at sea, isolated wind farms, mobile military deployments and hurricane-prone Caribbean islands. And in every case, StorMagic SvSAN has avoided the high costs and complexity of any comparable alternative.
Join us in this webinar to understand exactly how SvSAN achieves high availability no matter how remote the location. Listen also to Huub Lambooy, Director of Technology at The Maho Group who, thanks to SvSAN, has enjoyed five consecutive years of no unplanned downtime on the Caribbean island of Sint Maarten. Huub explains the challenges his company faced in maintaining high availability with unreliable power supplies and the threat of tropical storms. Read more about the deployment with our case study on The Maho Group.
Complete the adjacent form to watch the recorded webinar on-demand and download the presentation slides.
Featuring customer insights from The Maho Group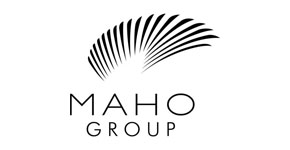 Watch the webinar on-demand by completing the form below:
By submitting this form, you consent to allow StorMagic to store and process the personal information submitted and for StorMagic to contact you via telephone and email in relation to the content requested.
StorMagic is committed to protecting and respecting your privacy, and we'll only use your personal information to provide the products and services you requested from us. You may unsubscribe from StorMagic marketing communications at any time. For more information on how to unsubscribe, our privacy practices, and how we are committed to protecting and respecting your privacy, please review our Data Protection Policy.
Share This Post, Choose Your Platform!