StorMagic SvSAN simplifies IT storage. In contrast to the numerous competing solutions in the storage market, StorMagic SvSAN is not complex, expensive or difficult to manage. At its heart is an ambition to give your organization simple virtual storage. It makes the complex simple.
This Product Introduction document for SvSAN provides a high level explanation of the product, its use cases and benefits, without digging into technical specifications or requirements. It is the perfect document for an initial investigation into SvSAN, regardless of your technical experience.
Complete the form below to read and download the full document, and begin your learning!
If you're looking for a more technical examination of SvSAN, please refer to our equally thorough Technical Overview white paper, which examines SvSAN's capabilities and deployment options. Furthermore, the SvSAN Data Sheet provides all the compatibility and system requirement information will you need.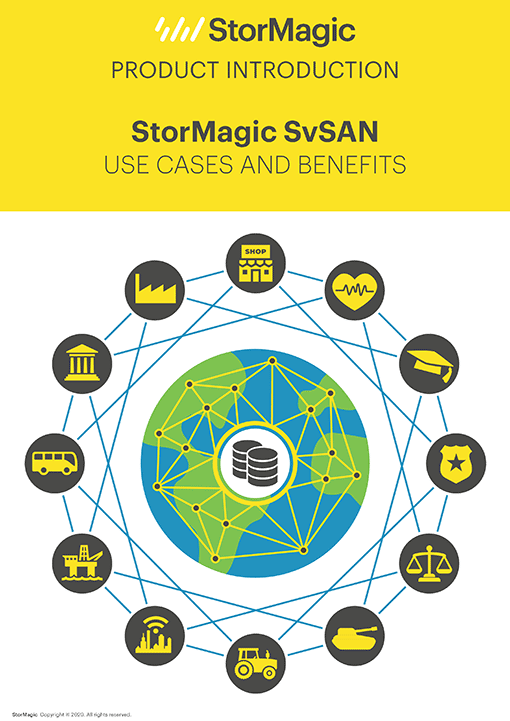 By clicking download above, you consent to allow StorMagic to store and process the personal information submitted and for StorMagic to contact you via telephone and email in relation to the content requested.
StorMagic is committed to protecting and respecting your privacy, and we'll only use your personal information to provide the products and services you requested from us. You may unsubscribe from StorMagic marketing communications at any time. For more information on how to unsubscribe, our privacy practices, and how we are committed to protecting and respecting your privacy, please review our Data Protection Policy.
Share This Post, Choose Your Platform!
More white papers from StorMagic: