StorMagic hits the target as a leader at the edge in latest GigaOm Radar Report, covering 13 different HCI vendors
The GigaOm Radar Report for Hyperconverged Infrastructure: Small-to-Medium Enterprises and Edge provides an unbiased examination of the leading players within the HCI market, assessing each vendor's capabilities in providing solutions for SMEs and edge computing environments. Complete the form opposite to download the report.
StorMagic SvSAN is rated as a leader, as well as the solution with the highest overall value, being closest to the centre of the radar which is made up of concentric rings denoting "new entrants", "challengers" and "leaders". The report describes StorMagic SvSAN as a stand-out for innovation as well as the capability to address most radical edge computing use cases.
The report specifically focuses on solutions for the edge and SME market as they differ from traditional HCI datacenter deployments in two ways:
Minimum cluster size and high efficiency with small configurations
The tools available to manage a large number of small sites
GigaOm rates each vendor by its positioning (market segment and deployment models) as well as key criteria and evaluation metrics. Combined these are collated to produce the radar report which visualizes the relative performance of each vendor in a single graphic. The report then takes each vendor in turn, providing an analysis of the vendor's capabilities, and its strengths and weaknesses for IT leaders to take note of.
Download the GigaOm Radar Report for Hyperconverged Infrastructure by completing the form opposite and see how StorMagic stacks up against the other vendors in the HCI space.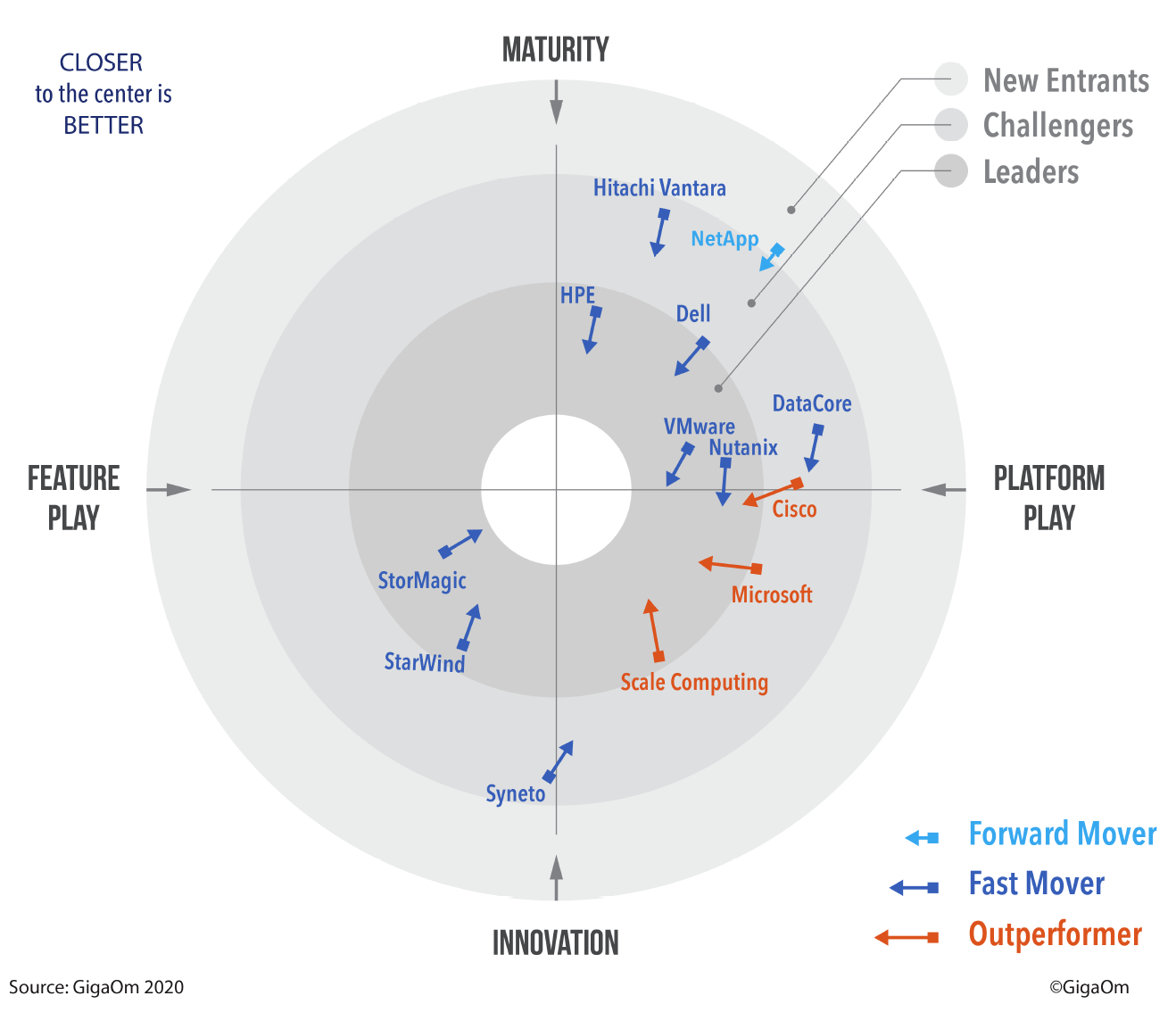 By clicking download above, you consent to allow StorMagic to store and process the personal information submitted and for StorMagic to contact you via telephone and email in relation to the content requested.
StorMagic is committed to protecting and respecting your privacy, and we'll only use your personal information to provide the products and services you requested from us. You may unsubscribe from StorMagic marketing communications at any time. For more information on how to unsubscribe, our privacy practices, and how we are committed to protecting and respecting your privacy, please review our Data Protection Policy.
Share This Post, Choose Your Platform!
More white papers from StorMagic: