Enterprises are moving more data to the cloud and running more applications in the cloud. But is your security framework flexible enough to protect any environment confidently? New developments from Cloud Providers offer enhanced security for any cloud environment– from private, public and hybrid clouds to multiclouds and edge-to-cloud.
But how can organizations extend platinum-level data security beyond public clouds to hybrid environments, including on-premises? This guide explains the six technology trends that improve data security for any cloud:
Manage identity and access with zero trust
Leverage BYOK with SaaS applications
Extend BYOK with HSM integrations for cloud services
Implement Google Cloud External Key Management Program
Investigate Confidential Computing for data-in-use
Control Windows BitLocker keys with external key managers
Complete the form opposite to download the white paper and start taking the steps necessary to improve cloud data security in your organization.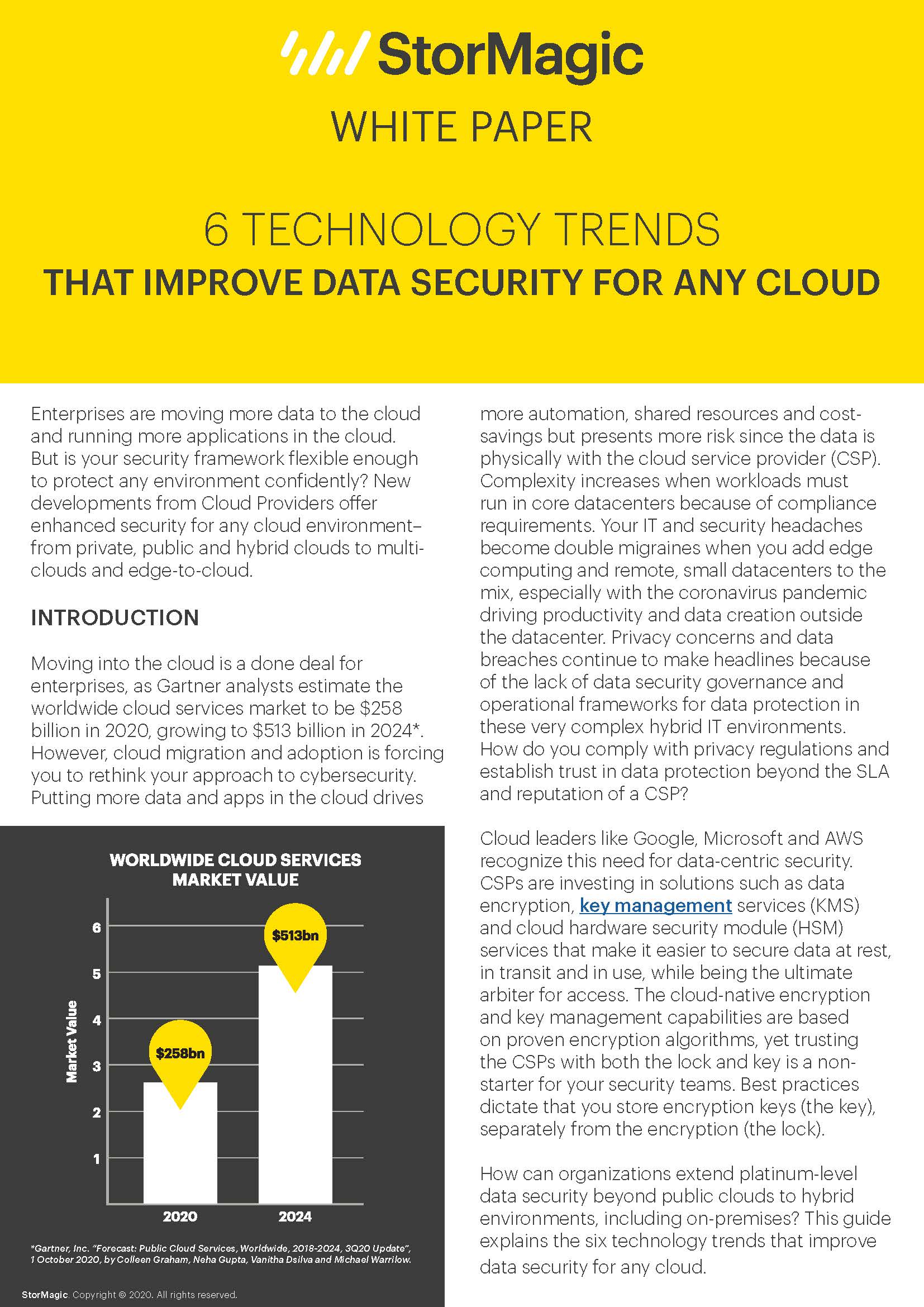 By clicking download above, you consent to allow StorMagic to store and process the personal information submitted and for StorMagic to contact you via telephone and email in relation to the content requested.
StorMagic is committed to protecting and respecting your privacy, and we'll only use your personal information to provide the products and services you requested from us. You may unsubscribe from StorMagic marketing communications at any time. For more information on how to unsubscribe, our privacy practices, and how we are committed to protecting and respecting your privacy, please review our Data Protection Policy.
Share This Post, Choose Your Platform!
More white papers from StorMagic: