Enjoy the freedom of deploying SvSAN on your terms
Offering the flexibility to deploy in any way you choose, StorMagic SvSAN can be configured as either a hyperconverged solution, or as storage only, and can accommodate applications running in VMs, containers or both. To deliver hyperconvergence, SvSAN can be deployed as part of an appliance solution from a vendor, pre-configured to your needs, or installed onto any new or existing hardware as a 'build your own' architecture. Depending on your organization's requirements and circumstances, you have the freedom and flexibility to deploy SvSAN precisely how you want.
Furthermore, SvSAN can be deployed on either two or three nodes. Two node deployments deliver high availability in the lightest architecture and at lowest cost whereas three node deployments can tolerate a node failure while still maintaining that crucial high availability over the remaining two nodes.
Deploy SvSAN as:
HCI: Build Your Own Solution
By utilizing existing hardware or purchasing new components that meet your specific requirements, you can create a hyperconverged architecture that is tailored to your organization. The flexibility inherent within StorMagic SvSAN allows it to be deployed on any x86 server and it is compatible with all storage types. Avoid over-provisioning and build a cost-effective solution that is capable of meeting your business needs.
HCI: Pre-Configured Appliance
The simplest method of deploying SvSAN for hyperconvergence is by leveraging a partnership with a reseller or hardware vendor to provide the entire packaged 'appliance', ready to go. Reduced complexity ensures minimal disruption and a properly tested, integrated solution, with comprehensive support. StorMagic has a worldwide reseller and distributor network, as well as partnerships with leading server vendors.
Storage Only: Server SAN
Still utilizing the benefits of software-defined storage provided by SvSAN, storage-only server SANs are an excellent alternative to traditional storage arrays. A server SAN using SvSAN presents highly available storage to compute-only nodes outside of the cluster, delivering dedicated external storage at a fraction of the cost.
Deploy SvSAN on: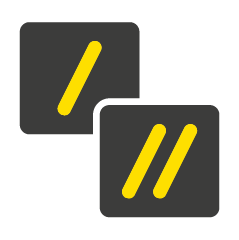 Two Nodes
The standard SvSAN deployment uses two nodes to deliver the lightest highly available cluster size for maximum efficiency and cost savings. Data is mirrored between the two nodes, with quorum provided by a witness which can be located remotely and serve thousands of clusters.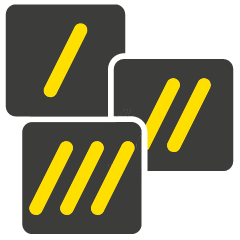 Three Nodes
SvSAN can be deployed on three or more nodes within a single cluster for added protection against downtime. With a three node SvSAN cluster, when one node goes offline there is no impact to service, and, uniquely to SvSAN, the remaining two nodes retain high availability.
Deploying SvSAN with containers
StorMagic SvSAN includes a Container Storage Interface (CSI) driver which allows organizations to create highly available persistent storage for Kubernetes-orchestrated container environments. The CSI driver allows VMs to run alongside containers on the same hardware – a lightweight two node infrastructure at every location. Read more about the capabilities of the SvSAN CSI driver on the dedicated feature page.