Leverage the power of KMIP and simplify your key management
SvKMS has been built around maximizing the Key Management Interoperability Protocol (KMIP) open standard to enable organizations to leverage it as part of their key management operations. With SvKMS you can centrally manage, store, and consolidate encryption key management tasks across cloud, SaaS, on-premises systems, and endpoint devices like mobile and IoT. With KMIP, SvKMS can serve use cases from basic VM encryption to a complex cryptosystem.
SvKMS handles every encrypted application using one protocol: KMIP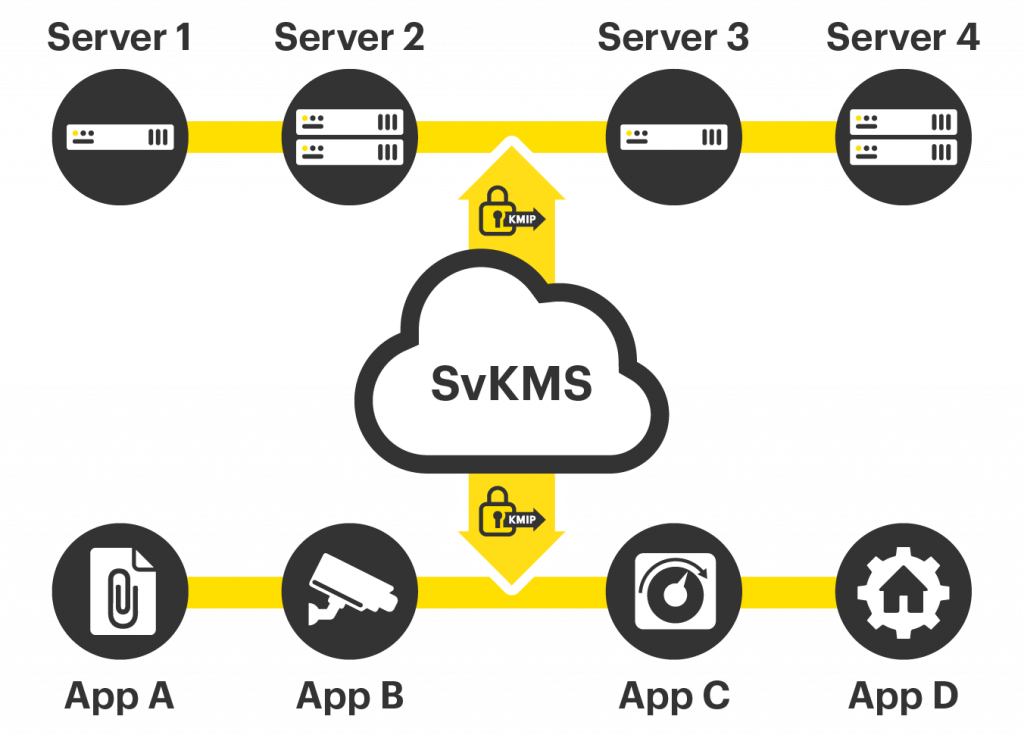 What is KMIP?
The key management interoperability protocol (KMIP) is an open standard based method for encryption of stored data and cryptographic key management. Developed by the Organization for the Advancement of Structured Information Standards (OASIS) in partnership with the cyber security community, KMIP enables a single unified key management approach that supports legacy and new cryptographic-enabled applications, supporting symmetric keys, asymmetric keys, digital certificates and other shared secrets.
Supported Profiles:
Baseline Server TLS v1.2
Baseline Server KMIP 1.4
Secret Data KMIP Profile
Basic Symmetric Key Store and Server KMIP Profile
Basic Symmetric Key Foundry and Server KMIP Profile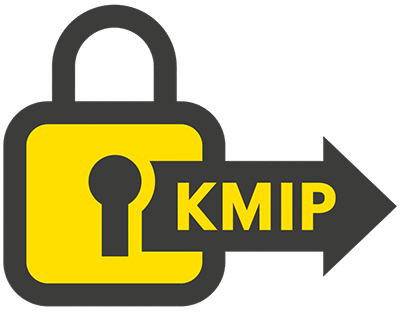 Supported Operations:
| | | | |
| --- | --- | --- | --- |
| Create | Get | Revoke | Signature Verify |
| Create Key Pair | Get Attributes | Destroy | MAC |
| Register | Get Attribute List | Query | MAC Verify |
| Re-key | Add Attribute | Discover Versions | RNG Retrieve |
| Derive Key | Modify Attribute | Encrypt | RNG Seed |
| Locate | Delete Attribute | Decrypt | Hash |
| Check | Activate | Sign | |
Supported Objects:
| | | | |
| --- | --- | --- | --- |
| Certificate | Private Key | Secret Data | Symmetric Key |
| Opaque Object | Public Key | Split Key | Template |