SvKMS with ARIA Cybersecurity Solutions
Simple-to-deploy and highly scalable PCIe-based Hardware Security Module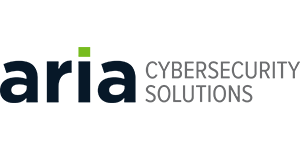 ARIA microHSM is a modern HSM for enterprise-wide data encryption while maintaining network and application peak performance
ARIA Cybersecurity leads the way with a better approach to threat detection, response and data encryption. Their mission is to help organizations improve their cybersecurity posture no matter whether the need is to enhance the performance of existing security tools or deploy a fully automated AI-SOC. Data encryption is a critical component to success, and one that is often problematic. The ARIA microHSM, which leverages StorMagic SvKMS encryption key management, delivers a cost-effective approach that doesn't negatively impact your network performance and scales to meet all data transactions – enterprise wide.
Why choose ARIA microHSM?
The ARIA microHSM is the industry's smallest HSM as it is deployable in any standard PCIe slot found in commercial servers, thus eliminating the need for a costly HSM that consumes rack space, degrades network performance, and is not easily deployed. It provides a high-level of security not found in other HSMs, by bypassing the host CPU and offloading encryption key generation, management, execution to the microHSM's ARM based TrustZone. Encryption can also be handled securely directly on the microHSM minimizing the risk of key exposure in the event that the server is compromised. This approach avoids the vulnerabilities inherent in host CPU environments while eliminating any network or application degradation.
The ARIA microHSM, running the KMIP-based SvKMS, gives organization not only the ability to offload encryption keys but also simple API deployment, FIPS 140-2 compliance, and high availability required for our customer's complex data encryption needs.
It is a low-cost way for organizations to adopt and manage KMIP-based software encryption, maintain a fully secured KMS server, and still have the full security benefits of an HSM appliance.
Want to get started?
The microHSM comes with SvKMS already pre-loaded. Deployment is as easy as plugging the PCIe board into a server and spending a few minutes to configure the needed APIs. Once installed, the ARIA microHSM takes on the full life-cycle management of encryption keys generating hundreds in a minute.
More information about ARIA microHSM
Want to learn more about the ARIA microHSM and its use of StorMagic SvKMS encryption key management? Complete the form opposite to download a comprehensive data sheet on the solution.
By clicking download, you consent to allow StorMagic to store and process the personal information submitted and for StorMagic to contact you via telephone and email in relation to the content requested. StorMagic is committed to protecting and respecting your privacy, and we'll only use your personal information to provide the products and services you requested from us. You may unsubscribe from StorMagic marketing communications at any time. For more information on how to unsubscribe, our privacy practices, and how we are committed to protecting and respecting your privacy, please review our Data Protection Policy.
More information on StorMagic SvKMS
The ARIA microHSM utilizes the KMIP compatibility provided by StorMagic SvKMS to provide encryption key management. But SvKMS goes much further than just providing KMIP integration with other solutions. SvKMS enables organizations to manage all of their encryption keys, wherever they are located, within a secure, flexible management interface. Enterprise-grade features enable the management of the entire key lifecycle, from key creation to key destruction, and all at a surprisingly low cost.