Druckerei Rindt GmbH & Co KG is a Germany-based traditional sheetfed offset printing company that offers services including consultation, pre-press, printing and book binding. Druckerei Rindt manages its internal data for compute, and also printing and graphics data from customers using StorMagic SvSAN.
"StorMagic SvSAN Advanced Edition added significant reliability and performance improvements into our environment," said Sebastian Jerabeck, Executive Director, Druckerei Rindt GmbH & Co KG. "StorMagic's Predictive Storage Caching feature reduces I/O latency by identifying hot data, and ensuring that it is in cache."
Druckerei Rindt moved from a single node solution that presented a single point of failure, had slow performance rates and did not offer enough capacity for future storage. SvSAN is now running on a Dell ESX /VMWare cluster system; uptime and availability have both skyrocketed since installation.
You can read the full case study here or check out our complete case study library here.
In addition to welcoming a great new customer to the StorMagic family, We've been making the rounds in Germany recently with several events and meetings at great partner headquarters including Bechtel AG, BYTEC Bodry Technology GmbH, Extra Computer GmbH and Prianto GmbH.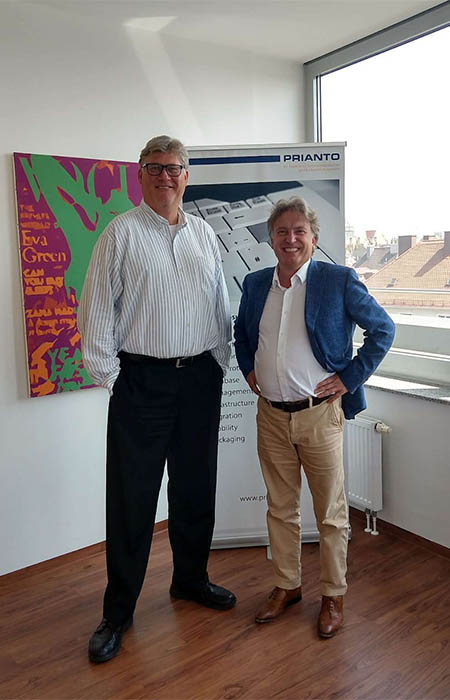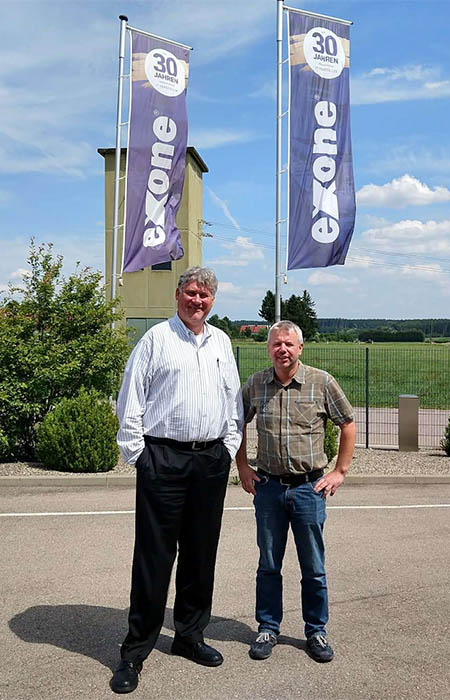 StorMagic CRO Brian Grainger with William Geens, CEO, Prianto GmbH in Munich (left) and Michael Beck, Senior Solution Architect of Extra Computer GmbH in Giengen-Sachsenhausen (right)
We also attended an evening at Wirtshaus Michelsrombacher Wald near Fulda at Denk IT's Summer Event. We had a great time networking and socializing with industry partners, solution providers and customers at Denk IT's semi-annual event.
Share This Post, Choose Your Platform!
Recent Blog Posts