StorMagic with Schneider Electric
All-in-one solutions tailored for edge computing environments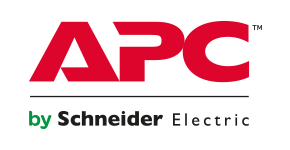 The leanest, most lightweight edge solution possible
Delivering lightweight high availability on the leanest possible IT with StorMagic SvSAN and the APC EcoStruxure Micro Data Center range.
There are many advantages to edge locations and small datacenters processing data onsite. These include reduced latency that enables 'smart processes' using IoT processors, as well as a low cost and easy to manage method of running mission critical applications.
StorMagic SvSAN and Schneider Electric are working together to provide organizations with the leanest, most lightweight possible solutions to deliver the high availability that they need. These solutions remedy common edge pain points such as:
Limited or non-existent onsite IT support
Budget constraints
Part and people delays
Limited space
Explore the solutions that StorMagic and Schneider Electric have built together below
'Edge in a Box'
The 'Edge in a Box' enables the creation of highly available clusters and storage in the smallest possible footprint – perfect for typical edge computing environments.
Check out the resources and video below to learn more about the 'Edge in a Box' solution and how Schneider Electric and StorMagic are working together.