StorMagic, Schneider Electric and HPE have come together to offer the 'Edge in a Box' – a complete, highly available appliance for organizations to deploy at edge computing locations. This 'Edge in a Box' infographic highlights the main benefits of the solution and its constituent parts.
Edge computing environments are typified by a lack of space and resources, such as power, budget and staffing. Organizations require low maintenance, reliable appliances at edge locations that can be trusted to deliver high performance. The 'Edge in a Box' simplifies the headache of trying to combine multiple different solutions into one infrastructure – with the 'Edge in a Box', deploy in minutes and immediately leverage the benefits of highly available SvSAN storage on high performance HPE ProLiant servers, all brought together in a 6U EcoStruxure Micro Data Center.
As well as the 'Edge in a Box' infographic below, more information on the joint solution can be accessed within the product solution brief and accompanying webinar featuring representatives from Schneider Electric and StorMagic. Furthermore, the jointly-issued press release from Schneider Electric, StorMagic and HPE is available here.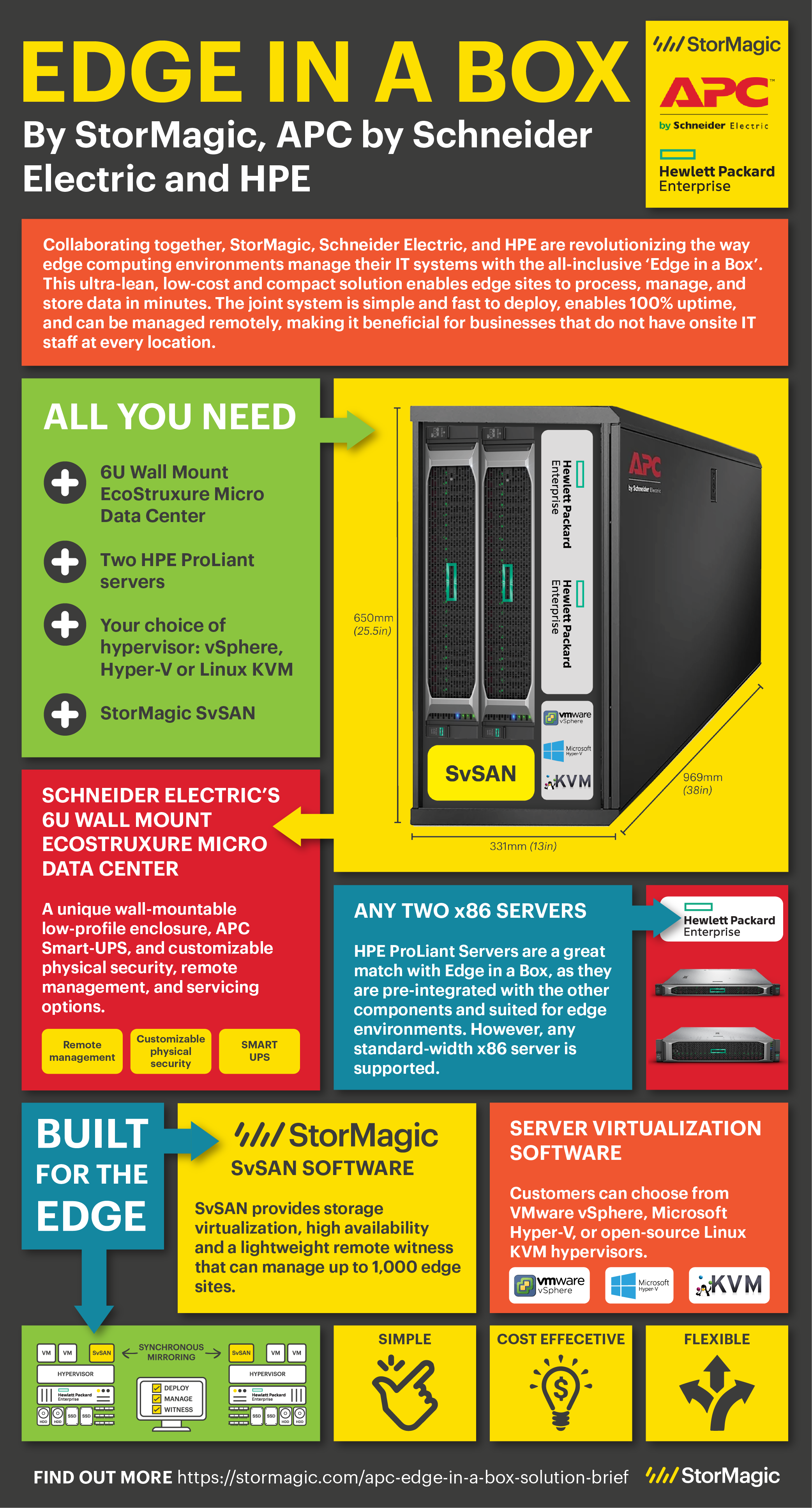 Share This Post, Choose Your Platform!
Recent Infographics