StorMagic & Spectra Logic
Delivering a complete active archive repository
An end-to-end, fully integrated repository and archive
StorMagic and Spectra Logic solutions can be combined to provide an end-to-end, fully integrated repository and archive. This is achieved through the use of StorMagic ARQvault software, the first Active Intelligent Repository, and Spectra Logic's BlackPearl NAS and tape libraries.
ARQvault has been tested and validated on Spectra Logic tape libraries, ensuring that organizations can use the two solutions in combination with full confidence for data integrity and security.
The benefits of a joint Spectra Logic and StorMagic ARQvault archive solution
Hear more about Spectra Logic's partnership with StorMagic in an upcoming webinar
on August 17 at 11am EDT / 4pm BST
StorMagic ARQvault and Spectra Logic Archive Solution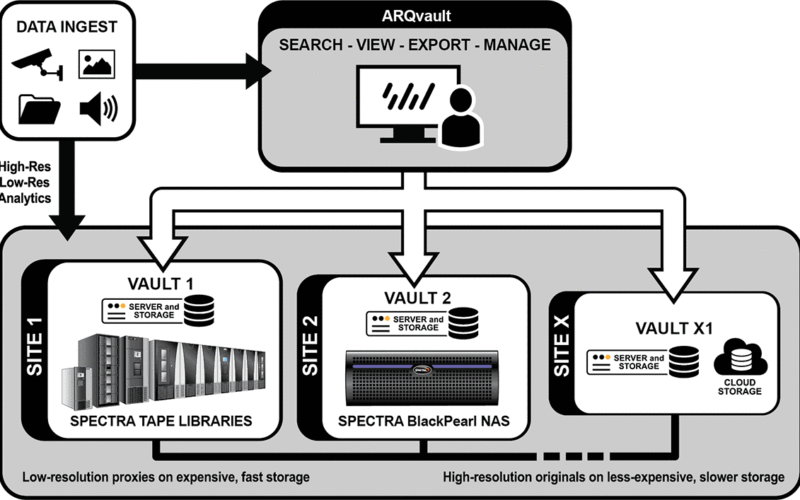 Read more about StorMagic ARQvault
StorMagic ARQvault is the first Active Intelligent Repository, allowing data to be gathered from anywhere, stored forever and found fast. ARQvault provides enhanced functionality and integration for the following applications:
More information on Spectra Logic and StorMagic
For more information on the partnership between StorMagic and Spectra Logic, contact us.