StorMagic & Spectra Logic
Delivering a complete active archive repository

An end-to-end, fully integrated repository and archive
StorMagic and Spectra Logic solutions can be combined to provide an end-to-end, fully integrated repository and archive. This is achieved through the use of StorMagic ARQvault software, the first Active Intelligent Repository, and Spectra Logic's BlackPearl NAS and tape libraries.
ARQvault has been tested and validated on Spectra Logic tape libraries, ensuring that organizations can use the two solutions in combination with full confidence for data integrity and security.
The benefits of a joint Spectra Logic and StorMagic ARQvault archive solution
Hear more about Spectra Logic's partnership with StorMagic in the product webinar
During this informative webinar Spectra and StorMagic discuss how to build an end-to-end repository for rich media – including video surveillance, digital evidence and media entertainment content. The webinar details how to effectively gather digital assets, store that data and intelligently move it to a perpetual tier of storage for long-term archive and access. Complete the form opposite to watch the recorded webinar on-demand.
By submitting this form, you consent to allow StorMagic to store and process the personal information submitted and for StorMagic to contact you via telephone and email in relation to the content requested.
StorMagic is committed to protecting and respecting your privacy, and we'll only use your personal information to provide the products and services you requested from us. You may unsubscribe from StorMagic marketing communications at any time. For more information on how to unsubscribe, our privacy practices, and how we are committed to protecting and respecting your privacy, please review our Data Protection Policy.
StorMagic ARQvault and Spectra Logic Archive Solution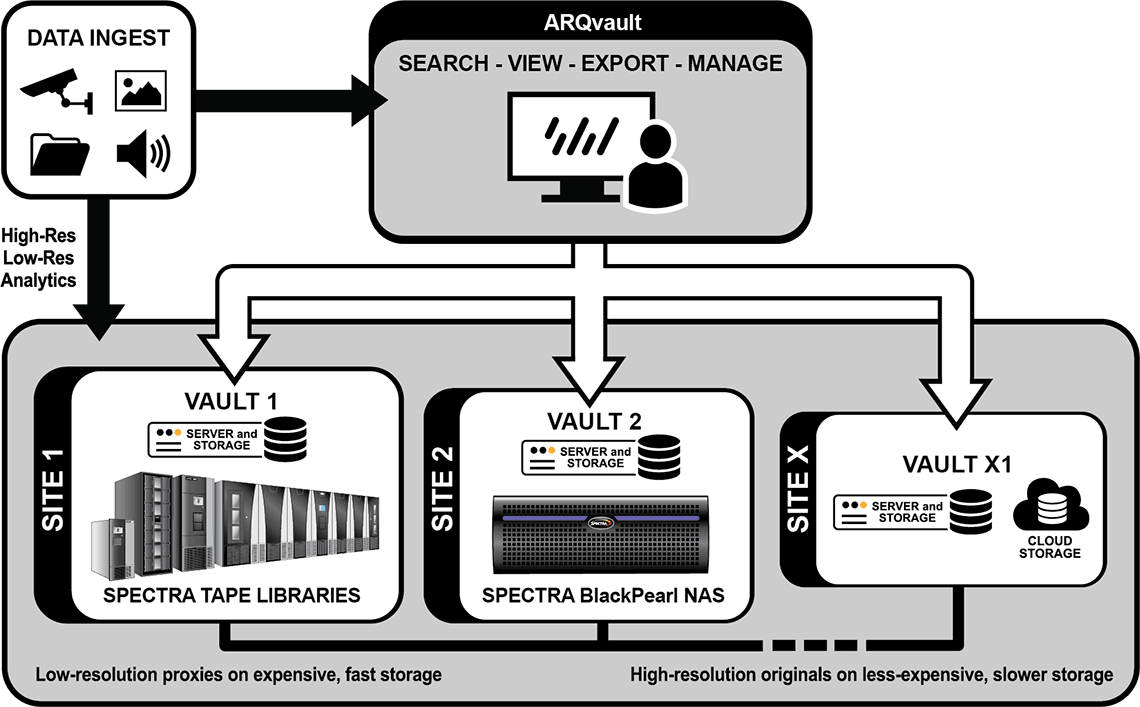 Read more about StorMagic ARQvault
StorMagic ARQvault is the first Active Intelligent Repository, allowing data to be gathered from anywhere, stored forever and found fast.