A joint webinar with ARIA Cybersecurity Solutions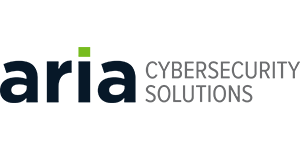 Legacy hardware security modules (HSM) appliances aren't well-suited to meet today's organization encryption needs. Deployed as a stand-alone, "black-box" appliance attached to the network is costly in both equipment and power consumption. Also, these appliances cause variable roundtrip latency that can potentially impact application performance, response times, and business processes. Maybe more troubling is the amount of time and resources needed to deploy and on-going maintenance to meet growing encryption needs.
To solve this, ARIA Cybersecurity Solutions and StorMagic joined together to create the ARIA microHSM solution providing both key management and full encryption functionality that fits the modern business world. ARIA microHSM, paired with StorMagic's SvKMS, gives organizations a powerful yet simple deployment approach. The ARIA microHSM generates hundreds of keys per minute to meet application and data at rest encryption needs to any requesting application – with the added security of being able to offload and encrypt the application's output locally within the same server or storage device. Since it is based on a network adapter, a single ARIA microHSM, or multiple for high-availability, can be inserted into PCIe slots creating a low-cost, low-power zero-footprint HSM solution. Utilizing a dedicated network adapter provides added security benefits as it offloads key encryption from the host CPU, separating these functions from the applications and VM environments in case of attack. The encryption keys are generated, stored, and read on the ARIA microHSM SmartNIC, shielding them from exposure if the host server is breached. The StorMagic SvKMS offers best practices such as "Bring Your Own Key" (BYOK) and "Bring Your Own Encryption" (BYOE), leveraging compatibility with KMIP and PKCS 11 standards. Providing encryption anywhere needed, including public cloud environments – such as AWS, Azure, and any premises.
The ARIA microHSM with SvKMS makes for a practical, flexible and affordable encryption solution, allowing organizations of all types to protect their data better.
Join ARIA and StorMagic for this recorded webinar, discussing the microHSM solution.
Complete the form opposite to watch this recorded webinar on-demand and download the presentation slides.
Watch the webinar on-demand by completing the form below:
By submitting this form, you consent to allow StorMagic to store and process the personal information submitted and for StorMagic to contact you via telephone and email in relation to the content requested.
StorMagic is committed to protecting and respecting your privacy, and we'll only use your personal information to provide the products and services you requested from us. You may unsubscribe from StorMagic marketing communications at any time. For more information on how to unsubscribe, our privacy practices, and how we are committed to protecting and respecting your privacy, please review our Data Protection Policy.
Share This Post, Choose Your Platform!