Avoid siloed key management for each encryption workload by using common integrations
How do organizations maintain and administer multiple key managers and key types, while also simplifying the process of deploying key managers in any environment? IT leaders should be looking to leverage key management solutions which use common interfaces that adhere to specific standards. This enables many, varied and distributed encryption workloads across the organization to be centralized into a single key management console.
This whitepaper explains how the adoption of key management that integrates with any environment is the lynchpin of proper data protection. It examines each of the common interfaces used by centralized key managers, such as StorMagic SvKMS, to integrate with encrypted applications and services, specifically:
Key Management Interoperability Protocol (KMIP)
PKCS#11
Bring Your Own Key (BYOK)
RESTful API
Complete the form below to read and download the full white paper.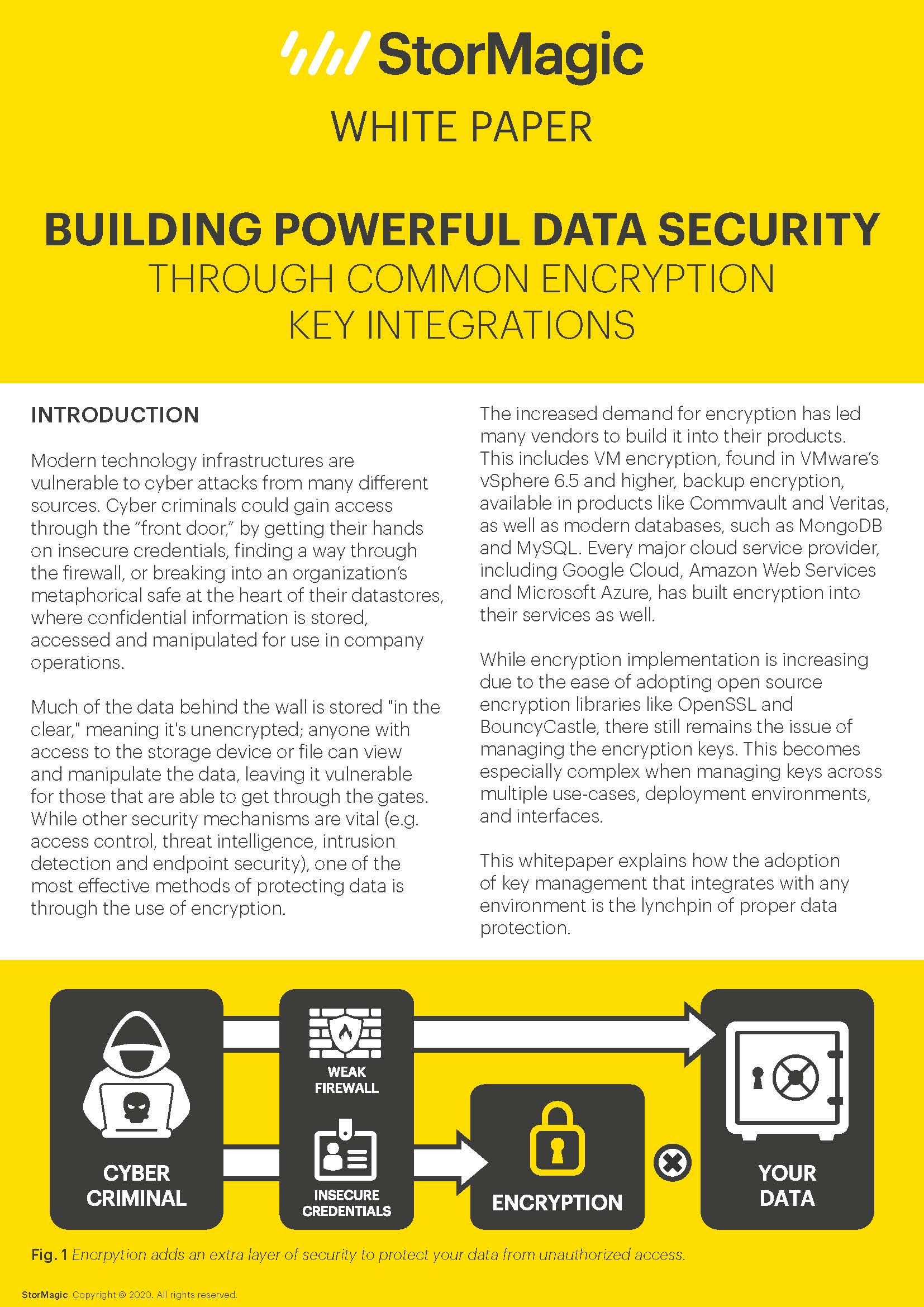 By clicking download above, you consent to allow StorMagic to store and process the personal information submitted and for StorMagic to contact you via telephone and email in relation to the content requested.
StorMagic is committed to protecting and respecting your privacy, and we'll only use your personal information to provide the products and services you requested from us. You may unsubscribe from StorMagic marketing communications at any time. For more information on how to unsubscribe, our privacy practices, and how we are committed to protecting and respecting your privacy, please review our Data Protection Policy.
Share This Post, Choose Your Platform!
More white papers from StorMagic: