Not only is SvSAN the most cost-effective hyperconverged infrastructure solution on the market, this lightweight virtual SAN delivers huge savings when companies switch from a physical SAN in their hardware refresh.
It's all well and good us telling you that you could save $$$ by creating a lightweight virtual environment with SvSAN, but the stats say it better. Check out a few examples of how thousands of customers across the world have deployed easy to manage shared storage to their small datacenter, without breaking the bank.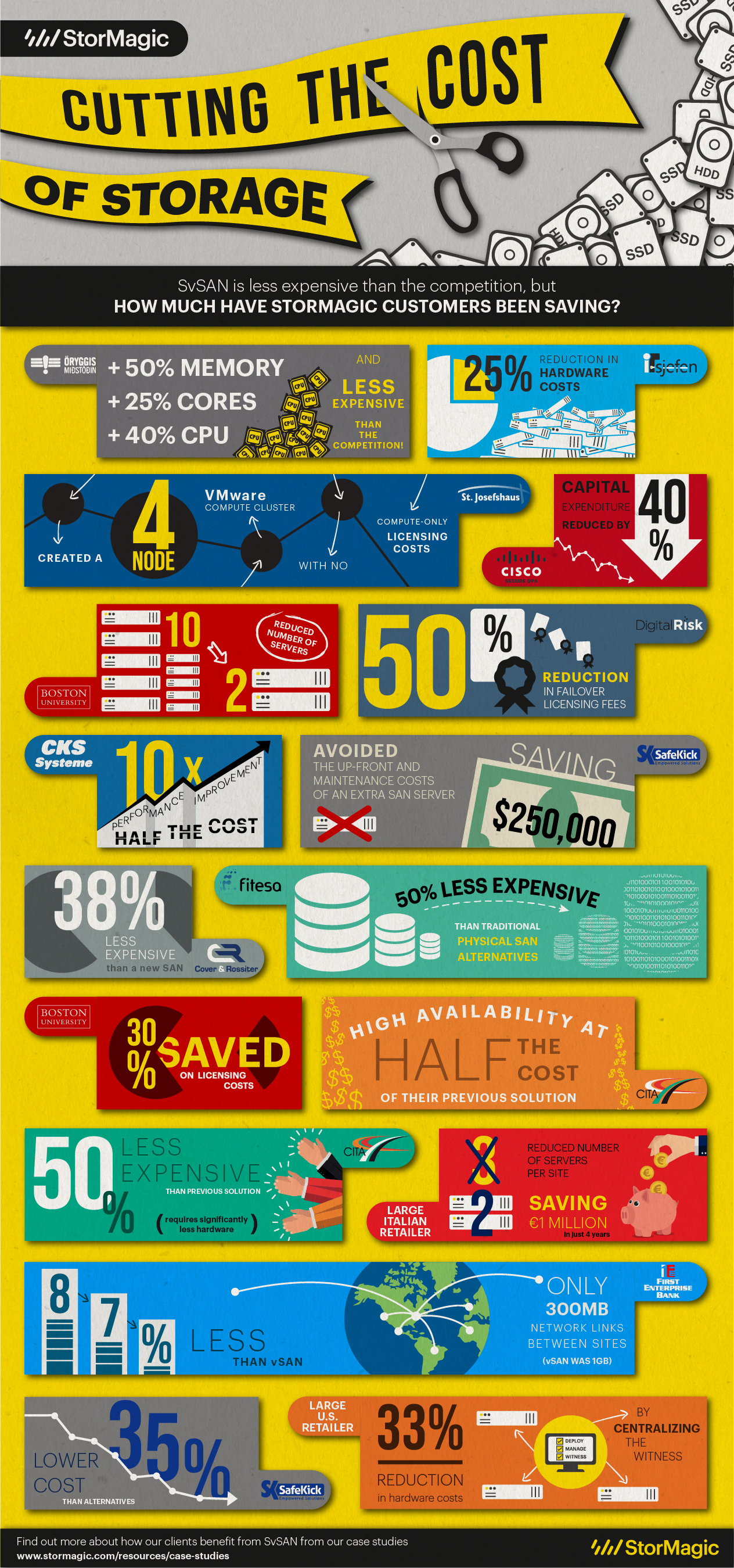 For more information on how some of our customers are saving money and transforming their small datacenters with StorMagic SvSAN, check out our case studies page here.
---
Subscribe to receive the latest updates and articles from StorMagic:
By clicking subscribe above, you consent to allow StorMagic to store and process the personal information submitted and for StorMagic to contact you via telephone and email in relation to your request. StorMagic is committed to protecting and respecting your privacy, and we'll only use your personal information to provide the products and services you requested from us. You may unsubscribe from StorMagic marketing communications at any time. For more information on how to unsubscribe, our privacy practices, and how we are committed to protecting and respecting your privacy, please review our Data Protection Policy.