With the launch of the latest version of StorMagic SvKMS, this SvKMS 2.5 infographic accompanies the release with all of the key information on what's new. SvKMS 2.5 introduces a number of new integrations, allowing organizations even greater security of their cloud applications and data. Google Cloud EKM, Azure Key Vault Managed HSM, Salesforce Shield and BitLocker can all now be integrated with SvKMS, allowing keys to be centralized, management simplified, and security significantly improved.
For more detail on each of these integrations, as well as dedicated integration guides that illustrate exactly how each service is connected to SvKMS, visit the SvKMS integrations page. On top of the SvKMS 2.5 infographic below, more information on the release of version 2.5 can be obtained from the press release, or the webinar, while full details on the SvKMS solution are available in the product data sheet.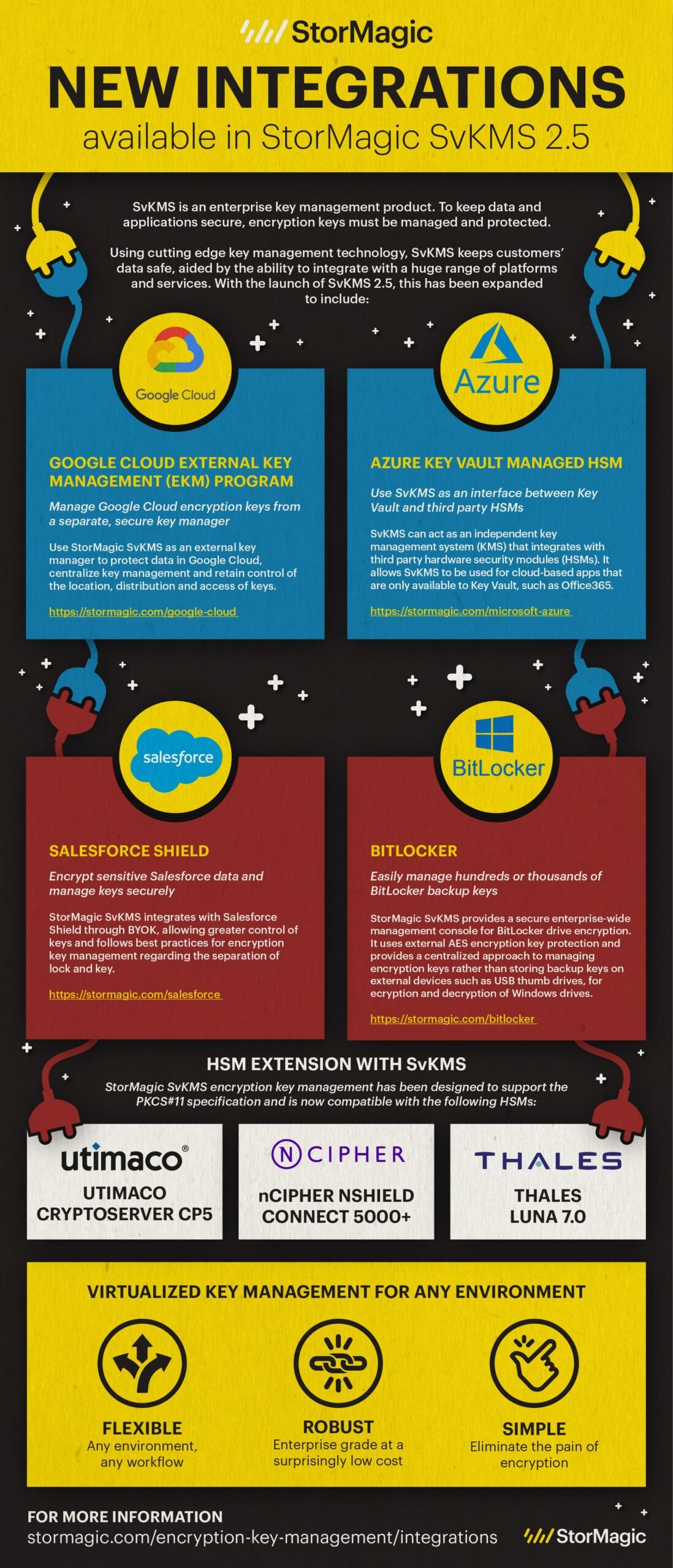 Share This Post, Choose Your Platform!
Recent Infographics