Manufacturing
Lightweight, highly available solutions, tailor-made for your business
"We have 23 production lines that need to remain operational day and night. If anything should go wrong and a robot stops working, it has a huge impact on our business. There are a lot of products on the market that do a similar job but cannot guarantee a real-time failover. With SvSAN we have the same quality as we had in the datacenter at less expense than vSAN."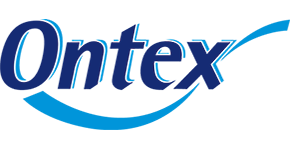 David Tourny,
IT Support
Ontex
Maintaining On-site High Availability in the Manufacturing Industry
In manufacturing, productivity is paramount. In order to meet stringent client demands, mitigate waste and maintain market share, factories and offices need to stay operational and run with maximum efficiency.
Day-to-day factory processes are like a long chain, with many links. If one link breaks, the whole chain is compromised. These complex processes, along with moving machinery and stored materials, also carry an increased risk from localized disasters (e.g. floods, fires, power outages). In this kind of environment, a single point of infrastructure failure is simply unacceptable. Infrastructure needs built-in redundancy to maintain productivity and reduce the risk of data loss.
StorMagic SvSAN does all of this and more. It removes single points of failure, minimizing both planned and unplanned downtime, at the lowest cost-per-site on the market. This makes it the perfect storage infrastructure solution to keep your factories and offices up and running.
Keep applications and systems such as video surveillance, robot control and monitoring, forklift telemetry monitoring, building automation and control, and IoT highly available with SvSAN. All you need are two x86 servers at each location, with very light server hardware and networking requirements.
SvSAN for Manufacturers
For an overview on why is great SvSAN for manufacturers, check out our data sheet.
White Paper
A comprehensive examination of SvSAN, its features and the benefits it can deliver to your organisation.
Book an Online Demo
Watch SvSAN in action and have all of your questions answered by our knowledgeable team.
Why SvSAN for Manufacturing?
Affordable – StorMagic SvSAN is on average 50% less expensive than traditional physical SAN alternatives.
No unplanned downtime – machinery and production applications remain operational even in the event of localized disasters (floods, fires, power outages etc.)
No planned downtime – enables essential maintenance and upgrades without the need for system downtime which would otherwise disrupt business and bring operations to a standstill.
Flexible – deploy as a stretched cluster and allow each node to be located in different areas of a factory, or even on either side of an entire city, for huge flexibility and resiliency.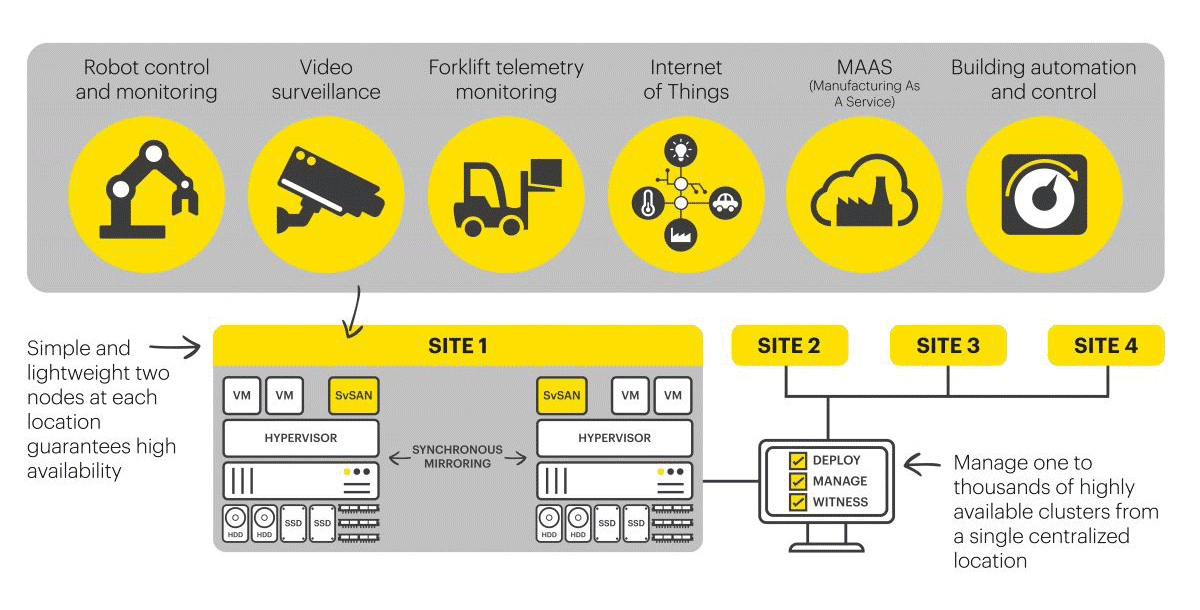 Manufacturing – Content Library
Making the right choice: Standard or Advanced?
StorMagic SvSAN is available in two versions – Standard and Advanced with capacity increments of 2TB, 6TB, 12TB and Unlimited available for both versions. Designed to meet a wide range of requirements, both include a rich set of features that provide all the tools to eliminate downtime and maintain high availability. Read more about SvSAN's features and those which come as part of the Standard and Advanced licenses at the link below: