What is Data Compliance?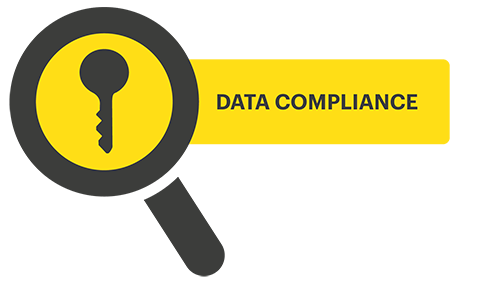 Data compliance is a term used to describe formal standards and practices for ensuring sensitive data is protected from loss, theft, corruption, and misuse. It refers to regulations that organizations must follow, in regard to how their data is organized, managed, and stored. Businesses across a wide variety of industries and sectors must adhere to data compliance standards, in order to keep their customers' personally identifiable information (PII) and financial details confidential, and to prevent their sensitive data from falling into the wrong hands.
How Does Data Compliance Work?
Regulations around data compliance vary widely across different industries, governments, states, countries, and even continents (i.e. GDPR). However, they typically always address three things:
what type of data needs to be protected
what processes need to be implemented to protect that data
what penalties will be exercised, should an organization not be compliant with said processes.
While there are many different types of data compliance standards, here are some of the most prevalent today: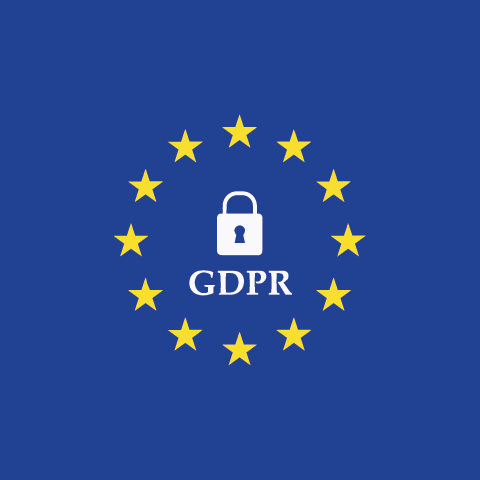 GDPR (General Data Protection Regulation)
What is it? GDPR is a regulation in EU law on data protection and privacy in the European Union and the European Economic Area. It includes a set of standards, developed to give EU citizens more control over their data. Under GDPR, businesses must ensure personal data is gathered legally and adequately protected from misuse and exploitation. Ramifications for violating GDPR regulations are severe, with global companies like Google, H&M, and Marriott facing millions in fines over the past couple years.
Who does it apply to? GDPR applies to all businesses operating within the EU that collect citizen data, as well as organizations outside of the EU that offer goods or services to customers or businesses in the EU. This means it applies to almost every major corporation in the world.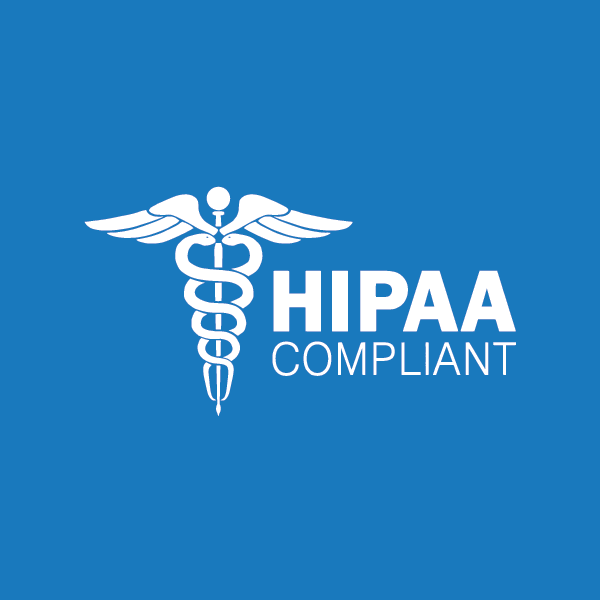 HIPAA (Health Insurance Portability and Accountability Act)
What is it? HIPAA is an act passed by the US Congress in 1996 that mandates privacy and security standards for the healthcare industry, when it comes to protecting patients' medical records and other health information. These standards provide patients with more control over how their personal health information is used and disclosed.
Who does it apply to? Covered entities and their business associates must comply with HIPAA standards. Covered entities include healthcare providers (i.e. doctors, dentists, hospitals), health plans (i.e. insurance companies), and healthcare clearinghouses (associated with insurance). Business associates refer to individuals that create, receive, maintain or transmit protected health information (PHI). Examples include: accounting, legal, consulting, analysis, and / or administrative service providers.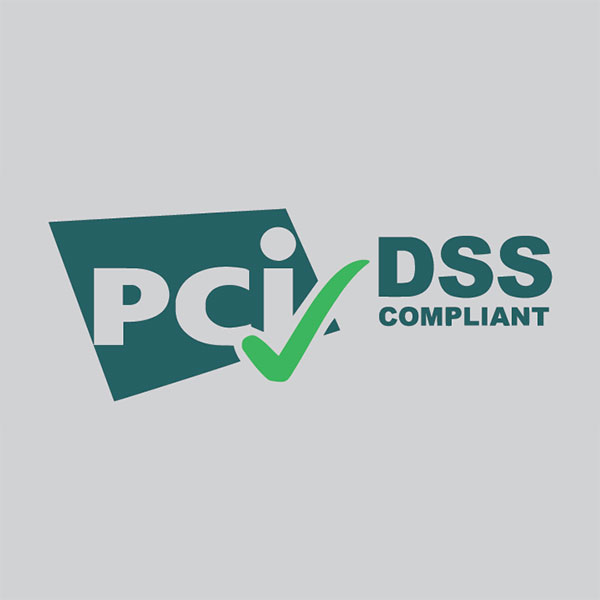 PCI-DSS (Payment Card Industry Data Security Standard)
What is it? PCI DSS is a data compliance regulation, designated for protecting consumers. It was developed back in 2006 to manage payment card security standards and improve account security throughout the transaction process. It provides security guidelines for organizations that process, store, or transmit credit card information.
Who does it apply to? PCI-DSS is required by credit card companies, for organizations to make online transactions. Any merchant looking to process, transmit, or store credit card data must be PCI-DSS compliant.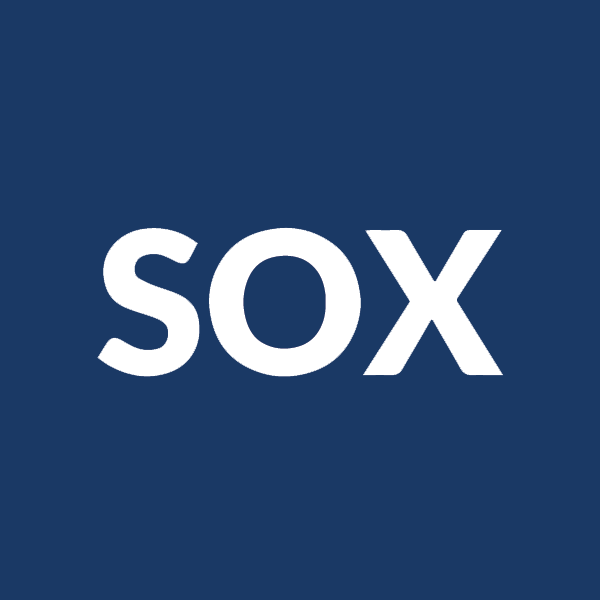 SOX (Sarbanes-Oxley Act)
What is it? SOX is a data compliance law that was established to protect shareholders, employees, and the public from corporate fraud. It focuses on the accounting and transparency in processes of companies, and improving the accuracy of corporate disclosures. It involves sweeping auditing and financial regulations, both intended to prevent accounting fraud.
Who does it apply to? SOX regulations apply to all publicly traded companies in the United States, as well as wholly-owned subsidiaries and foreign companies that are publicly traded and do business in the United States.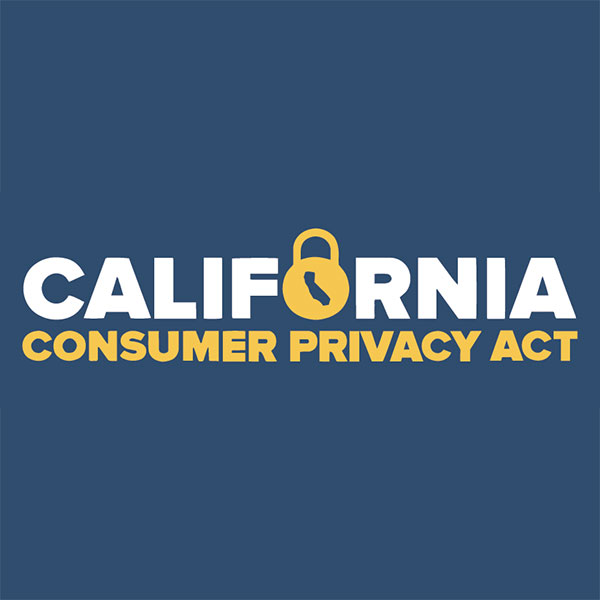 CCPA (California Consumer Privacy Act)
What is it? The California Consumer Privacy Act of 2018 was established to provide consumers with more control over the personal information that businesses collect about them. It consists of privacy rights for California consumers, including the right to know how businesses are utilizing their information, the right to delta personal information collected by businesses, and the right to opt-out of the sale of their personal information.
Who does it apply to? Any organization that serves California residents and has at least $25 million in annual revenue must comply with CCPA. In addition, companies of any size that have personal data on at least 50,000 people or that collect more than half of their revenues from the sale of personal data, also fall under CCPA.
What Are the Benefits of Data Compliance?
Data Protection
As the world becomes increasingly reliant on technology, and organizations are producing, sharing, and storing massive amounts of data every day, data security has become a hot topic. Businesses must have proper data protection plans in place, not only to protect themselves, but also to protect their customers. Data compliance regulations force companies to improve their data security standards and practices, to prevent breaches from occurring and their customers' sensitive data being exposed, stolen, or corrupted. By complying with regulations, organizations ensure their sensitive data won't be compromised, and confirm the necessary precautions have been taken to keep their customers' data safe.
Customer Trust
One of the biggest and most significant consequences of a data breach, is the impact it has on customer trust and loyalty. According to a Varonis analysis of companies' reputations after a data breach, 80% of consumers will defect from a business that has compromised their data, and 52% of consumers would pay the same for products or services from a different brand with better security. When an organization takes the proper steps to be data compliant, they not only better protect their data, but also appear more trustworthy and credible to their customers. Their customers can rest easy, knowing that their data is being protected, and won't fall into the wrong hands.
Cost Savings
Not following compliance regulations can end up costing a business — literally. Several different regulations require organizations to pay hefty fines if they are caught not being compliant. Additionally, businesses that don't follow compliance regulations are more susceptible to breaches, which can also be incredibly costly for the company. According to IBM and the Ponemon Institute, the average cost of a data breach in 2020 was $3.86 million, and customers' personally identifiable information (PII) was the most expensive type of record to lose. Large organizations may be able to withstand the blow of a multi-million dollar breach, but smaller businesses may not. By following data compliance regulations, organizations ensure they won't lose money to fines or a breach.
SvKMS and Data Compliance
Encryption, when used in tandem with a key management system, provides businesses with an unmatched level of protection. Together, they deliver the level of data protection that a business needs to ensure sensitive data won't be compromised, and confirm that the necessary precautions have been taken to keep data safe.
Most data compliance regulations require data protection as part of their compliance criteria. If these criteria are not met, businesses can be subject to fines, penalties, or worse. As a full-featured key management lifecycle platform, StorMagic SvKMS can help meet these complex requirements across a wide variety of regulations, whether on-prem, cloud or multi-cloud, including: HIPAA, PCI-DSS, GDPR, and CCPA.
SvKMS easily integrates with PGP encryption, IaaS encryption, PaaS, vSphere and vSAN, and many other technologies that store and process sensitive information across organizations. Additionally, SvKMS enables you to use a bring-your-own-key (BYOK) method with cloud providers, ensuring that your encryption keys are stored separately from your data, a major requirement of many data compliance regulations.
In addition to being compliant with several specific policies, StorMagic can help you be compliant with general regulations across sectors, including managing keys throughout their entire lifecycle, auditing of encryption key information (including Syslog support), backup and restoration, and encryption key generation and import.
Learn more about how SvKMS can help your organization meet data compliance requirements on the regulatory compliance solution page. Further details about the SvKMS solution are available on the main SvKMS product page.
Share This Post, Choose Your Platform!